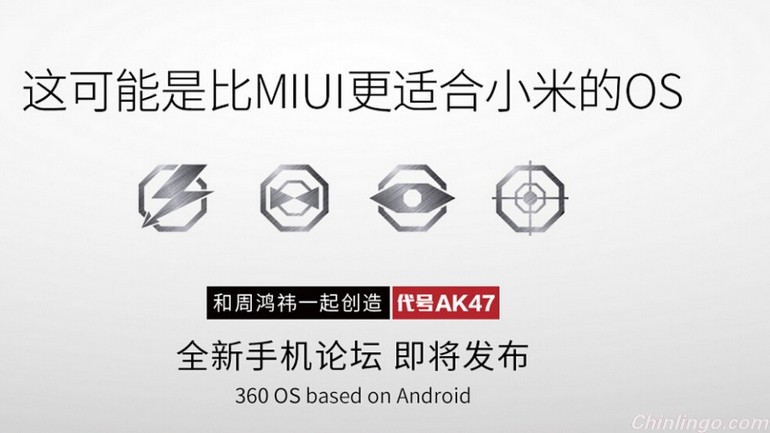 You've heard of Huawei, Xiaomi and Lenovo, China's largest smartphone makers. Now meet Qihoo 360 Technology Co., which also is looking to capture a piece of the world's largest mobile market while casting an eye to the West.
Qihoo is not widely known outside the People's Republic, but it claims the number two position in search behind Baidu Inc. and has a sizable anti-malware business. It's confident it can next become a major player in handsets by taking a page from Google's playbook-offer consumers a closely knit bundle of hardware, software and services that play well together.
To that end, the company on Tuesday announced a $409 million joint venture with Coolpad Group, already one of China's larger domestic smartphone manufacturers. Through the partnership, the two will develop a line of smartphones under a new brand called Dazen. Devices offered under the line will come standard with Qihoo's suite of software: a mobile security program, 360 Mobile Assistant app store and its 360 search engine. A representative declined to specify a launch date.
For now, Qihoo is aiming squarely at the Chinese market, but company representatives hint that an international launch is not out of the question later on. Qihoo may be an unknown to the U.S. public, but it's no stranger to Wall Street. It went public on the New York Stock Exchange in 2011 under the trading symbol QIHU. In the third quarter, it posted profits of $57.7 million on $376.4 million in revenue, compared with $44.5 million in profits and $187.9 million in the same period last year.
Qihoo's ecosystem play echoes the way Google quickly became the world's largest mobile operating system provider by developing a free OS, then bundling a host of revenue-producing apps and services on top.
Qihoo is taking it a step further with the launch of Dazen. Google tried its hand at hardware when it purchased Motorola's handset business in 2011 for $12.5 billion. But the search giant learned the hard way that hardware isn't easy, and it dumped the unit, minus some valuable patents, on Lenovo for just $2.91 billion earlier this year. Google now outsources the manufacture of its Nexus line of phones.
Qihoo insiders describe founder and CEO Zhou Hongyi as fearless and not at all risk averse. He'll need those characteristics in a market that's dominated by Lenovo, Huawei, ZTE and Xiaomi. "The Chinese market is huge and the Western players, other than Apple, are not able to really grow their market share exponentially because of Xiaomi," said Carolina Milanesi, a research analyst at Kantar Worldpanel.
Even if Qihoo finds handset success in China, its partnership with Coolpad could prove problematic for overseas expansion. Palo Alto Networks discovered backdoor software installed onto Coolpad phones earlier this week. In September, a Senate panel claimed Chinese hackers affiliated with Beijing hacked a number of U.S. military contractors. Gaining trust among customers outside of China will be among Qihoo's biggest challenges if it is to become a truly global player.