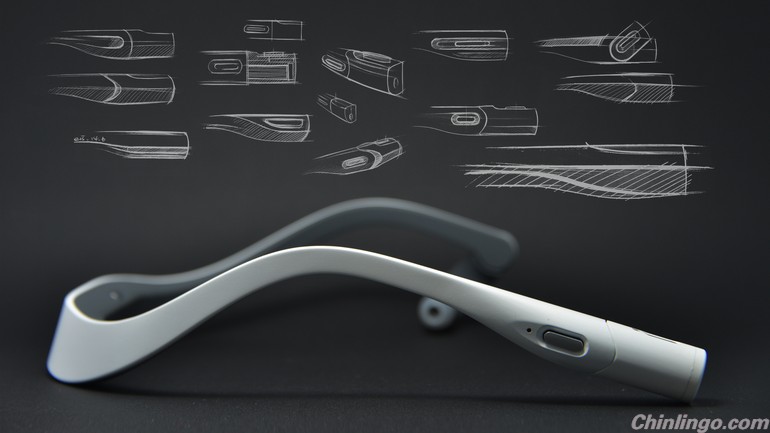 Baidu Inc, China's largest search engine, is developing prototype digital eyewear similar to Google Inc's Google Glass that will leverage Baidu's strengths in image search and facial recognition, a Baidu spokesman said on Wednesday.
百度发言人周三称,百度正在开发类似谷歌眼镜的电子眼镜产品,并将由此增强在图片搜索和面部识别方面的优势。
Internally known as project "Baidu Eye", the glasses are being tested internally and it is not clear whether the product will ever be commercialised, said Kaiser Kuo, Baidu's spokesman.
百度发言人郭怡广表示,百度内部将该项目称为"Baidu Eye"。百度眼镜正在进行内测,不清楚该产品是否会商业化。
Kuo said the device will be mounted on a headset with a small LCD screen and will allow users to make image and voice searches as well as conduct facial recognition matches.
郭怡广称,该产品是在眼镜上装载一个小型LCD屏幕,用户可以进行图片和语音搜索,以及进行面部识别匹配。
"What you are doing with your camera, for example, taking a picture of a celebrity and then checking on our database to see if we have a facial image match, you could do the same thing with a wearable visual device," Kuo said.
"你用相机给名人拍一张照片,然后在我们的数据库里寻找是否存在匹配的面部照片,通过可佩戴光学设备也能实现这一过程。"郭怡广说道。
Kuo said comparisons to Google Glass were premature as Baidu has not decided whether or not to commercialize the product.
郭怡广表示,与谷歌眼镜进行对比为时过早,因为百度尚未决定是否将该产品商业化。
"We haven't decided whether it is going to be released in any commercial form right now, but we experiment with every kind of technology that is related to search," Kuo said. Kuo declined to comment on the other functions of the Baidu Eye or whether Baidu is working on other forms of wearable technology.
"我们现在还没有决定是否会以任何商业形式发布该产品,但是我们对所有与搜索相关的技术进行测试。"郭怡广说道。他拒绝评论"Baidu Eye"的其他功能,以及百度是否在开发其他形式的可佩戴技术。