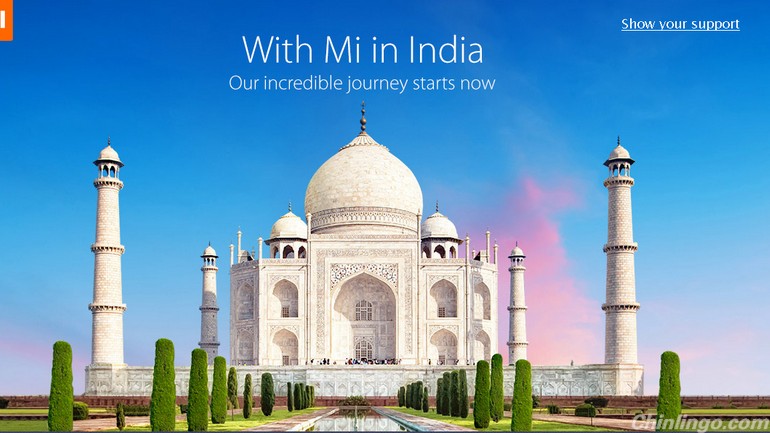 Xiaomi Inc., Chinese smartphone maker, said on March 12 it will open 100 experience stores in India this year to help consumers in the third-largest smartphone market of the world get a close look on the company's devices through much more intuitive sense, but will not sell them at these stores. Meanwhile Xiaomi claims that it will begin local production with 12 to 18 months in India.
Xiaomi has become the largest smartphone retailer for its price and function, which is quite an impressive achievement for a four-year-old company. Expect the high-end phone Xiaomi Note and the new-released Redmi 2, Xiaomi itself produces TV Box, Router and air filter as well, yet none of these ever sell overseas but in China market.
Although Xiaomi has been sentenced not to sell, produce and export some of its particular phones in India, it still makes no difference to stop Xiaomi's further plans. Xiaomi entered Indian market in July last year and its low-priced but feature-rich smartphones have proved a big hit, with sales of over a million in five months. At the stage, Xiaomi has no plans to enter European market; instead, it focuses on India with its resources and also the exploration of feasibility in opening those stores.
The service and experience stores would be set up with over 500 to 1,000 square feet and will launch in cities including Hyderabad, Chennai and Bangalore in the first week of April, Manu Jain, Xiaomi's India head, told reporters in New Delhi. Jain claimed that Xiaomi's clients have spread 1000 cities in India only in 6 months through network sale. The company started selling its Redmi Note 4G phones in January through outlets of Bharti Airtel Ltd, India's top carrier, but it is not in active discussions with any other offline partner. By this token, a great opportunity or challenge for Xiaomi's India market still needs time to find out.