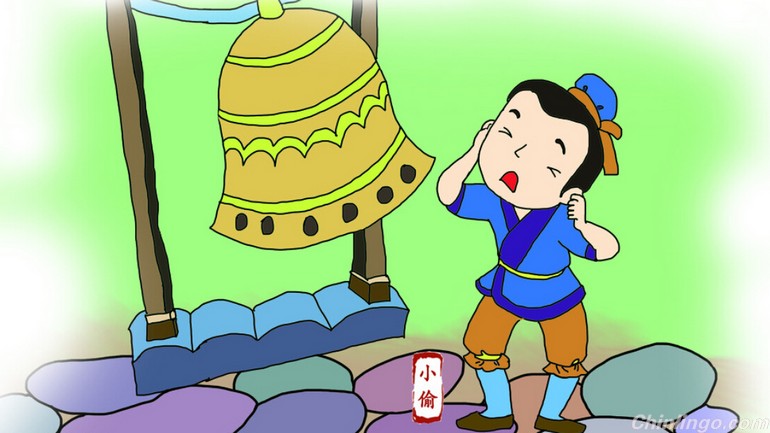 In the Spring and Autumn Period, a man in the State of Jin took a fancy to a bronze bell and wanted to steal it. The bell was too large and heavy to be moved away, so he decided to smash it to pieces. But when his hammer struck the bell, it gave out a deep booming sound. Fearing that he might be heard, he covered his ears, and carried on with the work.
春秋时代,晋国有一个人看中了别人的一口铜钟,想把它偷回自己家里。钟又大又重,抱不动也背不动。他脑子一转,想出了一个办法:把钟砸碎,再一块一块地拿回家。于是他拿起了锤子就砸。刚一砸,钟就发出"当,当,当"的响声。他怕别人听见,急忙把自己的耳朵堵了起来。这个人以为自己听不见别人也就听不见了。
This idiom comes from the above story. It is used to satirize those who they are smart but only deceive themselves.
"掩耳盗钟"后来变成"掩耳盗铃",用来讽刺自作聪明,自己欺骗自己。