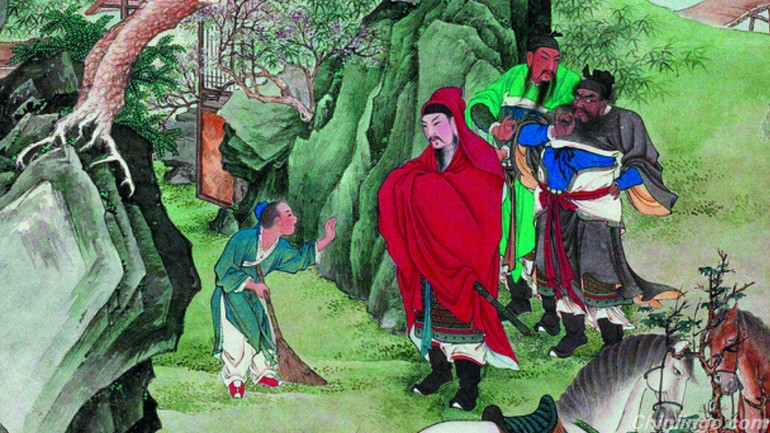 In the Three Kingdoms Period, Zhuge Liang lived in seclusion in a thatched cottage. Liu Bei, hearing that Zhuge Liang was very knowledgeable and capable, went to visit him, taking gifts, hoping that Zhuge Liang would agree to assist him with statecraft. He had to make three visits before Zhuge Liang agreed to do so, impressed by his sincerity. From then on, Zhuge Liang helped Liu Bei with all his heart, and made great achievements in both the military and political spheres.
三国时,诸葛亮居住在隆中的茅芦里,刘备听说诸葛亮很有学识,又有才能,就带着礼物去请他出来辅助自己打天下。刘备一共去了三次,最后才见到诸葛亮。诸葛亮见刘备十分诚恳,终于答应了他的请求。从此,诸葛亮用全部精力辅助刘备,在军事上和政治上取得了巨大的胜利。
This idiom means persisting with sincerity.
"三顾茅庐"这个成语用来比喻诚心诚意地一再邀请人家。