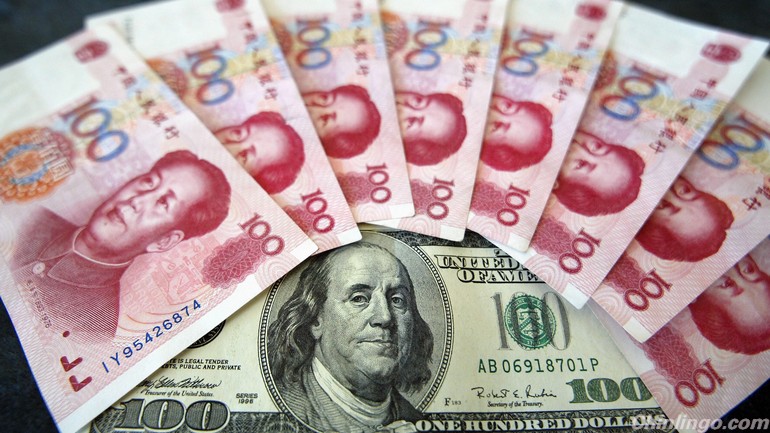 Shanghai has edged out New York to become the global leader for new company listings during the first quarter after raising 33.4 billion yuan ($5.4 billion).
今年第一个季度上海证券交易所的IPO融资额达到334亿元人民币(约54亿美元),超越纽约证券交易所夺得全球新上市股发行量的冠军。
A report from accountants Deloitte Touche Tohmatsu Ltd on Friday showed that the Shanghai Stock Exchange surpassed rivals New York and Hong Kong for the first time when it came to initial public offerings.
德勤会计师事务所上周五的报告显示,上海证券交易所的首次公开募股融资额第一次超过了其竞争对手纽约和香港。
During the first three months of the year, 35 companies launched new listings in Shanghai. The frantic pace of IPOs comes ahead of the launch of new regulations governing new listings later this year.
今年前三个月,上海共有高达35家新上市公司。在今年新股发行的新规则出台之前, IPO已经掀起了一股热潮。
When that happens, the China Securities Regulatory Commission will allow investors and the markets to make their own judgments about a company's value and the risks of buying its shares.
中国证监会出台新规,将允许投资者和证券市场对公司市值和购买其股票的风险进行自主判断。
At the moment, companies planning to list on China's stock markets have to undergo a review and approval process with the CSRC making the final decision. But changes have been in the pipeline since 2013 to revamp the process.
目前,计划在中国股票市场上市的公司必须先通过中国证监会的审核和批准,再由证监会决定其上市与否。但自2013年以来,审核与批准流程在不断地进行改进。
This has triggered a wave of new listings in Shanghai before the new regulations come into place, pushing the New York Stock Exchange off the number one spot. In fact, there were around 50 percent fewer IPOs on the NYSE, raising $3.52 billion.
这就在新规则出台前引发了上交所一波新公司上市,取代了纽交所IPO全球第一的位置。事实上,纽交所IPO仅融资35.2亿美元,与上交所相比少了大约50%。
Tong Chuanjiang, head of A-share IPO business for northern China at Deloitte China, said that falling interest rates, reductions in the reserve requirement ratio by the People's Bank of China and positive sentiment toward the reform of the new share sales system have boosted the appetite for IPOs.
德勤中国北方区审计业务总负责人童传江先生说,中国央行下调利率和存款准备金率,以及市场对新股发行体系改革的正面看法,均提升了市场对IPO的热情。
Deloitte is predicting that the A-share market in China will likely see between 260 to 300 new listings this year and that could raise between 150 billion and 180 billion yuan.
德勤预计,今年中国A股市场有望发行260只-300只新股,总融资可达1500亿元人民币到1800亿元人民币。
The market may also see a large flotation from an energy and resources company, according to the applications filed with the CSRC.
根据提交到证监会的上市申请材料,有一家能源资源类公司可能会在今年内发行大量股票。