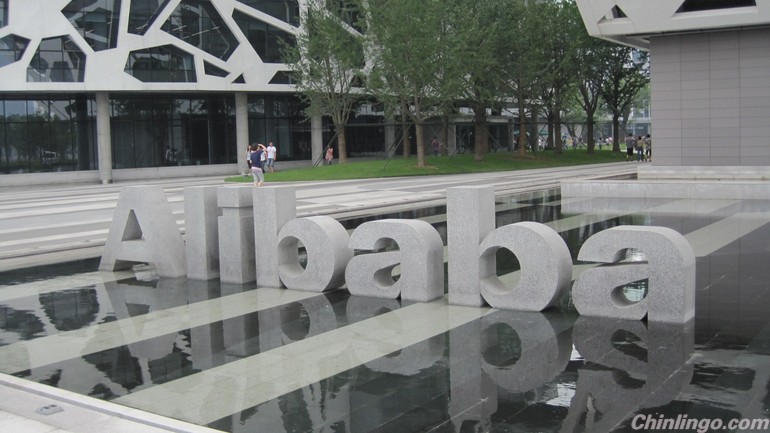 There are too many men in China。
中国的人太多了。
That's not the complaint of alove hungry young Chinese bachelor, but rather a statistical fact: by the year 2020, approximately 30 million more men will reach adulthood and enter the mating market than women. That may not make Chinese men happy, but it's becomea huge annual boost to China's online retailers. How? Back in theearly 1990s, Chinese singles created a sort of anti-Valentine's Day called Singles' Day, an annual celebration of bachelorhood or bachelorrettehood taking place on November 11.
但是这不仅仅是对缺爱的中国单身狗太多的抱怨,而是一个不容争辩的事实:到2020年,中国将会有3000多万的适婚男性,而这一数据多于女性。中国的男人们当然不乐于接受这样一个事实,但是对于中国的网上零售商来说,却是每年的一个巨大商机。光棍节是如何成为购物狂欢节的呢?这可以追溯到90年代早期,当时的中国单身汉们创造了一个类似于抵制情人节的节日,他们称之为"光棍节",以此作为单身男女们一年一度的狂欢之日。"光棍节"之所以定在11月11日,是因为四个阿拉伯数字"1"形似四根光滑的棍子,而光棍在中文有单身的意思。
Singles' Day has since evolvedinto a major shopping holiday, similar to Black Friday or Cyber Monday here inthe U.S. And just as U.S. corporations like Hallmark adopted Valentine's Day asan opportunity to boost sales, Chinese online retailers like Alibaba, a massiveonline marketplace, have embraced the cultural phenomenon that is Singles' Day。
然而光棍节自此却逐渐成为一个购物盛宴,与美国的黑色星期五(美国感恩节后的圣诞节大采购)或者网络星期天(美国感恩节假期之后的第一个上班日的网购促销活动)相似。就像美国霍曼公司利用情人节进行促销一样,中国的网上零售商,例如阿里巴巴,一个大型购物网站,也充分利用了光棍节进行促销。
And that embrace comes. China's Alibaba online marketplace alone reported over $9 billion in sales on Tuesday, skyrocketing past the company's previous Singles' Day record of about $5.9billion, MarketWatch reports. Those are stunning numbers — by comparison, U.S. consumers spent just $1.2 billion online during Black Fridaylast year, according to ComScore, andanother $2.29 billion during Cyber Monday, per Adobe Systems. (Factoring in physical store sales, total Black Friday weekend spending in the U.S. last year was a hair over $57 billion。) Those numbers come just two months after Alibaba went public in a $25 billion U.S.-based public offering,which has since hit the record books as the world's biggest-ever IPO.
显然,在光棍节这一天促销是很明智的。根据MarketWatch的报道,单单阿里巴巴一个购物网站在周二一天的零售额就达到90亿美元,大大刷新了去年59亿的记录。与美国相比,这显然是一个惊人的数字。根据ComScore,去年的黑色星期五,美国的消费者只花了12亿在网上购物,而在网络星期天,这一数字是22.9亿(加上实体店,黑色星期五的总销售额超过570亿)。这一惊人数字发生在阿里巴巴上市之后,两个月前,阿里巴巴刚刚在美国上市,融资达250亿,成功刷新了全球首次公开募股金额的记录。