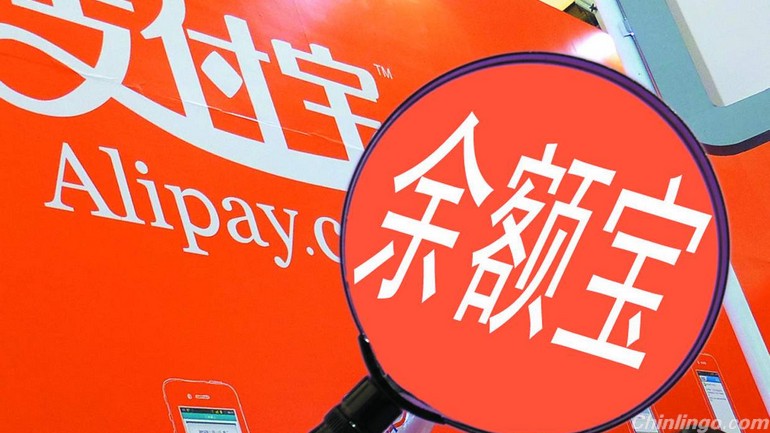 A Chinese internet money market fund that launched just nine months ago now has more investors than the country's equity markets, in a sign of how quickly reforms are reshaping China's financial services industry.
中国一只互联网货币基金9个月前才发行,现在的投资者比中国股票市场的都多,显示了中国金融服务业正在经历多么快速的重整改革。
The total number of investors in Yu'e Bao, an online fund launched by ecommerce giant Alibaba Group in June last year, topped 81m at the end of February, compared with about 77m active equity trading accounts in the whole country at the start of this month.
余额宝是电子商务巨头阿里巴巴集团去年6月发行的一款互联网货币基金,到今年2月底,其投资者总人数已突破8100万,与之相比,今年3月初全国股市的活跃交易账户只有约7700万户。
The explosive growth has propelled Yu'e Bao, which means "leftover treasure", up the global rankings of the biggest money market funds.
余额宝的意思是"没用完的财宝",在这股爆炸式增长的推动下,它一跃成为全球最大的货币基金之一。
Senior Chinese financial officials told the Financial Times that it had accumulated at least Rmb500bn ($81.4bn) in deposits by the second week of March, making it the fourth-largest money market fund in the world, according to Lipper, a data provider.
中国金融高官向英国《金融时报》透露,根据研究机构理柏提供的数据,截至3月第二周,余额宝已积累了至少5000亿元人民币(814亿美元)存款,成为全球第四大货币基金。
Investors have been attracted to Yu'e Bao and other online funds by annual interest rates of about 6 per cent for deposits that can be withdrawn on demand, compared with the government-imposed upper limit of 3.3 per cent that banks can offer on one-year deposits.
余额宝等互联网基金吸引投资者的地方,在于存款的年化收益率可达6%,并且能随存随取,而中国政府所施加的银行一年期存款利率的上限为3.3%。
The rate for ordinary demand deposits in savings accounts at major banks is just 0.35 per cent a year. The rapid expansion in a sector that did not exist a year ago has led to warnings that it could pose risks to China's debt-laden economy.
各大银行的普通活期存款账户年利率仅为0.35%。这个一年前才横空出世的行业的迅速扩张,已经引来警告说它能对中国债务重重的经济构成威胁。
"These [new internet financial products] have the potential to topple the Chinese financial system into the abyss," said Lv Suiqi, deputy head of Peking University's finance department.
北京大学经济学院金融学系副主任吕随启表示:"这类(新型互联网金融产品)有可能将中国金融体系推下深渊。"

But the Chinese government appears eager to continue with financial reforms, including interest rate liberalisation and deregulation of the state's monopoly in financial services.
但中国政府展现出了继续金融改革的热情,包括放宽对利率的限制,并解除对金融服务的国有垄断。

In his annual State of the Union address to China's ersatz parliament last week, premier Li Keqiang pledged that his government would "promote the healthy development of internet banking".
中国总理李克强上周在人大会议上作政府工作报告时,承诺中国政府将"促进互联网金融健康发展"。

Intense investor interest in Yu'e Bao and the flood of copycat offerings from companies such as Baidu and Tencent is especially evident from growth rates in the past two months.
投资者对余额宝的浓厚兴趣,以及百度、腾讯等公司的跟风效仿,尤其体现于该行业过去2个月的高速增长。
The number of Yu'e Bao depositors rose from 49m as of January 15 to 81m by February 26, according to Tianhong Asset Management, Alibaba's partner in the venture.
根据阿里巴巴的余额宝合作伙伴天弘基金管理有限公司的数据,余额宝用户人数在1月15日为4900万,至2月26日上升到8100万。