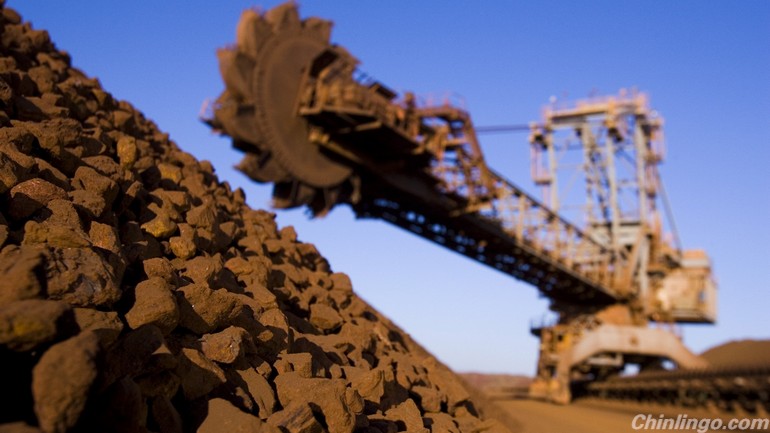 The World Trade Organisation yesterday ordered China to dismantle export restrictions on rare minerals vital to the production of smartphones, cameras, steel and hybrid cars in a significant victory for the US, EU, and Japan.

世界贸易组织昨日要求中国取消对稀土的出口限制,这是美国、欧盟和日本取得的重大胜利。稀土是智能手机、相机、钢铁和混合动力汽车生产中的关键原材料。

The WTO said Beijing had for years used trade policy to control key markets for strategic commodities and to encourage manufacturers to move their operations to China.

WTO表示,北京方面多年来利用贸易政策来控制战略性大宗商品的关键市场,并鼓励制造商将工厂搬到中国。

The ruling was welcomed by trade officials in the US, Japan and Europe who had complained the restrictions gave unfair advantage to Chinese companies.

该裁决受到美国、日本和欧洲贸易官员们的欢迎,后者抱怨称,出口限制让中国公司获得了不公平的优势。

"Today's ruling by the WTO on rare earth shows that no one country can hoard its raw materials from the global market place at the expense of its other WTO partners," said Karel De Gucht, EU trade commissioner.

欧盟贸易专员卡洛?德古赫特(Karel de Gucht)表示:"今日WTO关于稀土的裁决表明,没有哪个国家能够从全球市场囤积稀土,而让其他WTO成员国付出代价。"

China accounts for 90 per cent of world production of 17 elements – including lanthanum, tungsten, neodymium and molybdenum – known as rare earths.

中国稀土产量占到全球总产量的90%。稀土是指包括镧、钨、钕和钼在内的17种金属元素。

Beijing's export restriction, first introduced in 2009, caused a surge in prices around the world in 2011. The cost of some rare earths soared by as much as 500 per cent amid fears of global shortages.

北京方面最初在2009年出台的稀土出口限制,在2011年导致全球稀土价格飙升。由于担心全球供应短缺,部分稀土价格的涨幅高达500%。

The restrictions prompted investment in mines in the US and Australia aimed at breaking Beijing's stranglehold. Last year, Japanese scientists claimed to have discovered vast deposits on the Pacific Ocean floor.

为了打破北京方面的控制,人们纷纷投资于美国和澳大利亚的稀土矿。去年,日本科学家宣称在太平洋海底发现巨大的稀土储量。

But the more immediate fight has been at the WTO, where Japan, the US and EU lodged complaints in 2012. China argued the restrictions were to conserve resources and protect the environment. The WTO rejected that argument.

但是更为直接的较量在WTO展开——日本、美国和欧盟在2012年提出了申诉。中国辩称,这些限制旨在保护资源和环境。WTO没有认可这一主张。

Mike Froman, the US trade representative, told reporters some US manufacturers had to pay three times more than their Chinese competitors for the same rare earths. "China's actions unfairly deny unlimited access to key raw materials?.?.?.?this ruling will mean American companies and workers throughout our manufacturing economy will be able to compete fairly," Mr Froman added.

美国贸易代表迈克?弗洛曼(Mike Froman)向记者们表示,美国制造商为同样的稀土支付的价格比中国竞争对手高出3倍。他补充称:"中国的举措让人们无法不受限制地获得关键的原材料,这是不公平的……此次裁决将意味着美国制造业企业和工人将能够公平竞争了。"

The rare earths case is unlikely to end with yesterday's ruling, however. Beijing has 60 days to appeal. China's commerce ministry expressed "regret" at the WTO decision and said it was assessing the report.

然而,稀土案不太可能随着昨日的裁决而结束。北京方面可以在60天内提起上诉。中国商务部对WTO决定表示"遗憾",并称正在评估裁决报告。

China said its "regulatory" measures "are perfectly consistent with the objective of sustainable development promoted by the WTO and contribute to the co-ordinated development of resources, environment and human beings".

中国表示,其"管理"措施"符合世贸组织倡导的可持续发展目标,有利于促进资源、环境和人类协调发展"。

The ruling has broader implications, however. The WTO panel said it had sought to reconcile the UN principle of countries' "permanent sovereignty" over natural resources with global trade rules. It concluded that once they were dug up and put on to the market natural resources should be subject to WTO rules. This could make it harder for other countries to impose or maintain such restrictions.

然而,此次裁决具有更广泛的影响。WTO专家组表示,其已寻求协调各国对自然资源拥有"永久主权"的联合国原则与全球贸易规则。该专家组的结论是,一旦自然资源被采掘并投放于市场,它们就应该适用WTO的规则。这可能让其他国家更难出台或保持此类限制。

But the ruling is also about a bigger battle under way between China and the US over industrial policy and how Beijing used it to benefit from globalisation.

但这项裁决也与美国和中国之间一场更大的角力相关,其焦点是产业政策以及北京方面如何利用此类政策获益于全球化。

China has used low-cost labour, requirements for foreign companies to produce locally and cleverly constructed restrictions on the trade in key raw materials to develop its manufacturing base. The result has been rapid development as a key link in supply chains and, critics of globalisation claim, the hollowing out of the manufacturing sector in the US and Europe.

中国利用廉价劳动力,要求外国公司在当地生产,以及精心设计的关键原材料贸易限制措施,来发展本国的制造业基础。结果是中国迅速发展为供应链上的关键一环,同时全球化的批评者声称,美国和欧洲的制造业部门被掏空。

The latest finding follows a 2012 WTO ruling that China's export restrictions on nine more common commodities, including bauxite and zinc, violated trade rules. It was seen as laying the groundwork for the rare earths case, especially since China has since complied with the 2012 ruling.

在发布此次最新裁决报告之前,WTO曾在2012年裁决称,中国对9种更为普通的大宗商品(包括铝土矿和锌)的出口限制违反了贸易规则。该裁决被认为奠定了稀土案的基础,尤其是因为中国自那以后遵从了2012年的裁决。

Yesterday's ruling – first reported in October but not released in full – was greeted with dismay by an official at the Chinese Society for Rare Earths, which helps set policy. "I think China will definitely appeal because the WTO ruling is unfair," she said.

昨日的裁决在去年10月就有过报道,但没有披露全文。中国稀土学会(Chinese Society of Rare Earths)的一位官员在听到该裁决时表示惊愕。她说:"我认为中国肯定会上诉,因为WTO的裁决是不公平的。"该学会帮助政府制定稀土政策。

But the ruling could help the Obama administration, which is facing trouble garnering political support for trade deals with the EU and 11 Pacific nations. More WTO cases – and victories – could help bring some members of Congress on board.

但此次裁决可能有利于奥巴马(Obama)政府,后者在争取国会支持美国与欧盟和11个太平洋国家签署贸易协定的问题上面临麻烦。更多的WTO案(和胜诉)可能有助于一些国会议员支持奥巴马。