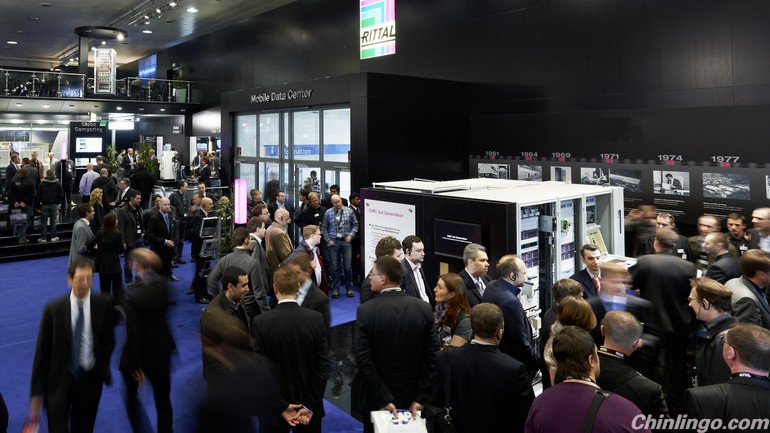 Hanover Fair 2015, the world's leading industrial trade show, opened to visitors on Monday. The fair's chief said that China impressed the organizer in recent years with a more and more open position and innovative exhibitors.
"China has left us a very good impression," Dr. Jochen Koeckler, a member of the Managing Board of Deutsche Messe responsible for the trade fair, said in an interview with Xinhua on Monday.
He said the number of Chinese exhibitors in Hanover rose every year. The exhibitors showed themselves increasingly as innovative players and could provide products that were no longer with only labor cost advantages.
According to the organizer, nearly one sixth of the 6,500 exhibitors this year came from China, making it the second biggest exhibiting nation only next to Germany.
"After having China as a partner country in 2012, we have more and more Chinese companies that are very sustainable," Koeckler said, it showed that Chinese companies were confident to compete with its competitors from around the world and China was willing to become a producing country and to open to the world market.
At the trade fair this year, Chinese exhibitors presented their state-of-art products and technologies on drive and control system, industrial automation, energy efficiency, smart grid and other key topics.
Koeckler said that with its new strategy to develop smart manufacturing, China was in a race with Germany and the United States in "Industry 4.0", an integration of conventional industry and IT sector.
Thanks to its huge home market and producing capability, China could be a strong competitor to Germany in digital production, he said, "we feel that all of our exhibitors are looking very seriously on what you are doing."
Themed "Integrated Industry-Join the Network", the annual trade fair focused on smart factory for the third consecutive year in 2015.
According to Koeckler, the theme was repeatedly chosen because it reflected the future of industry: integration and connection.
He said the "Industry 4.0" had rapidly become a reality since it was firstly mentioned in 2011 and was shown by real products and solutions at the Hanover Fair this year, but challenges, including standardization, security and education and training, must be resolved through cooperation among different industrial sectors and the government.
"We will have more cooperation in the future," he said.