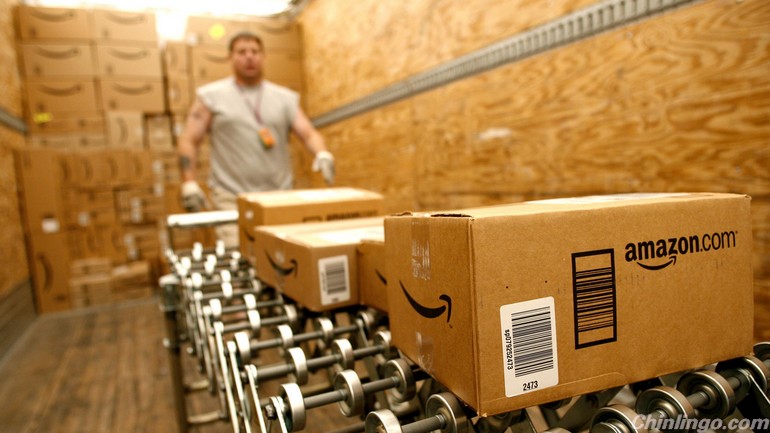 Amazon, the US ecommerce group, plans to ramp up its business in China by setting up operations in Shanghai's new free-trade zone, allowing it to sell more imports, more cheaply to better compete with domestic rivals Alibaba and JD.com.
美国电商集团亚马逊计划入驻上海自由贸易区,从而能以更低价格销售更多进口产品,提高面对阿里巴巴和京东等本地对手时的竞争力。

The retailer follows software company Microsoft and a string of banks into the 28 sq km free-trade zone, set up a year ago as a test bed for economic reforms. Amazon hopes that by setting up a logistics warehouse within the zone, thus enjoying lower shipping costs and freight times, it will boost its wafer-thin 2 per cent slice of the online shopping market.

一年前,中国在上海设立了28平方公里的自贸区,把它作为经济改革的一块试验田,已吸引到微软和多家银行入驻。亚马逊希望在区内设立一个物流仓库,以降低运费、减少货运时间,扩大中国市场份额。目前亚马逊只占有2%的中国电商市场。

"We're going to have lower shipping charges, faster delivery coming into the free-trade zone, so there are going to be many benefits," said Diego Piacentini , vice-president of international consumer business, speaking to Chinese television on Wednesday.

"进驻自贸区后,我们的运费会更低,交货速度会更快,所以将带来很多好处,"亚马逊国际消费业务副总裁迭戈·皮亚琴蒂尼周三在中国电视节目中说。