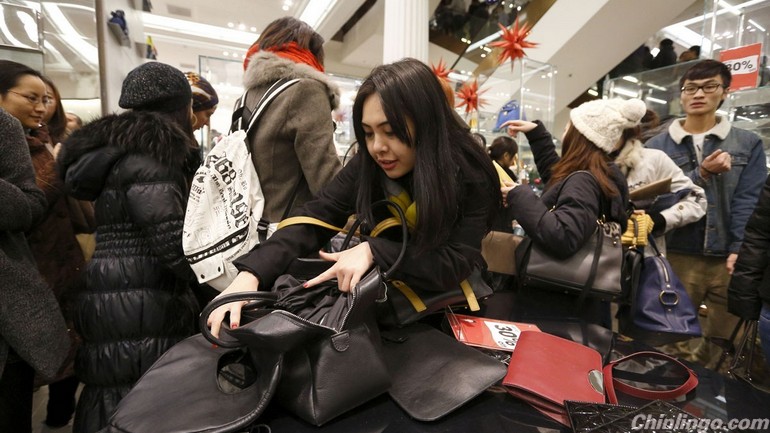 Demand for quality to skyrocket
Chinese consumers demonstrate different shopping patterns depending on their wealth, age, and location. Though many Chinese consumers demand less expensive products, a small but significant proportion is willing to pay a premium for higher quality. The biggest change in Chinese consumer behavior comes from the young generation's rising wealth and increasingly Westernized lifestyle. As time goes on, the demand for higher-quality products, particularly among younger generations, will accelerate and present huge opportunities for foreign brands.
Choosing the Right Retail format
Before China opened its market to foreign investment, commodity availability was limited. Department stores, state-owned distribution points, and wet markets dominated the retail market. International retailers were allowed to enter the market in 1992, but only if they held a non-controlling stake in a joint venture with a local company. Today, China has a wide range of retail formats, from hypermarkets and shopping malls to wet markets and online stores. Choosing the right format can be critical to business success.
Hypermarkets and shopping malls
Hypermarkets generate a steady cash flow for retailers and are popular with Chinese consumers, who like to spend time shopping with their families on weekends. Hypermarkets that include a shopping gallery with specialty stores and restaurants are particularly popular. As a result, many operators in this channel tend to build large shopping complexes with hypermarkets as their anchors and invite clothing retailers, restaurants, and entertainment operators to create a small shopping mall.
Hypermarkets will continue to be successful in China. Though Chinese incomes may increase significantly, consumers will still opt to buy groceries at hypermarkets because of the low prices and one-stop shopping experience. As urbanization continues, hypermarkets will find new opportunities in smaller emerging cities, and an increasing number of big box chains may emerge.
Supermarkets
Ordinary supermarkets are fairly unprofitable in China because they face fierce competition from hypermarkets and wet markets. Wealthier Chinese cities are saturated with supermarkets, but consumers in smaller towns are often too poor to support a profitable supermarket chain.
As the number of wealthy consumers rises in first- and second-tier cities, a demand for better quality lifestyles has emerged. These affluent consumers favor imported products, which are associated with high social status and a more leisurely lifestyle. Though most Chinese shoppers perceive hypermarkets as the place to find bargains, premium supermarkets, which offer more high-quality and imported products, are expanding rapidly in larger cities. Premium supermarkets are likely to open near high-end office buildings and in shopping centers in central locations and affluent residential areas. Many local retailers—such as Beijing Hualian Department Store Co., Ltd. and China Resources Enterprise, Ltd.—have already started testing this retail format.
Convenience stores
Some larger cities—such as Beijing; Guangzhou, Guangdong; and Shanghai—are saturated with convenience stores. Planet Retail expects that consumers in rapidly expanding second-tier cities will also accept convenience over low prices soon.
Most local convenience store chains operate as small supermarkets with fewer stock-keeping units, higher prices, and no fresh produce. Modern convenience stores are likely to develop in second-tier cities, but they face high rent and competition from local "mom and pop" stores. It will take time before a convenience store chain can increase in scale, build an efficient supply chain, and become profitable.
Foreign companies are looking to tap the expanding convenience store market. For example, Japan's FamilyMart Co., Ltd. has announced plans to move from Shanghai to other first- and second-tier cities—such as Chengdu, Sichuan, and Hangzhou, Zhejiang—this year. The retailer aims to operate 8,000 stores in China by February 2021, up from 600 stores currently.
Shopping malls
Hypermarket and department store operators have taken advantage of the popularity of their brand to develop freehold shopping malls, leasing the remaining space to complementary retailers. International and local retailers have announced plans to open more shopping malls in first-, second-, and third-tier cities. For example, Japan's AEON Co., Ltd. has announced plans to operate 10-15 shopping malls in China by 2015. The retailer is also looking to open outlets in smaller cities where there is more space on centrally located streets. In general, more shopping malls are likely to open in suburbs of major cities.
Neighborhood stores
Neighborhood stores, located in populous areas, are similar to small supermarkets. They sell more groceries than convenience stores but charge more than hypermarkets. Typical neighborhood stores include Walmart Stores, Inc.'s Smart Choice and Tesco plc's Texco Express. These stores enjoy moderate sales but still operate at a loss because of their small scales of operation and inefficient supply chains. As incomes rise, however, more Chinese shoppers are expected to buy products from neighborhood stores for convenience than from hypermarkets.
Discount stores
This format should theoretically be popular among Chinese consumers, but private labels have yet to gain consumer acceptance—a prerequisite for this retail channel's growth. Discount stores are unlikely to thrive in China in the short term.
Online stores
Roughly 8 percent of the Chinese population currently shops online, and the e-commerce market reportedly totaled ¥263 billion ($40 billion) in 2009 (see the CBR, January-March 2011, Understand and Tap Into China's Digital Generations). Online grocery stores are still developing, however, and most of their sales come from consumer-to-consumer platforms, such as Taobao. Online grocery stores face several obstacles, such as poor distribution networks, competition from hypermarkets and supermarkets, impersonal shopping experience, poor online store design, higher prices, and limited product options.
Despite these difficulties, the online grocery sector in China can be successful, particularly as the population becomes more affluent. Younger city dwellers are willing to pay a fee for delivery as they have less time to grocery shop. Retailers must be willing to make an upfront investment to improve the look and range of their online merchandise, advance their supply chain, and shorten delivery times to meet consumer needs.