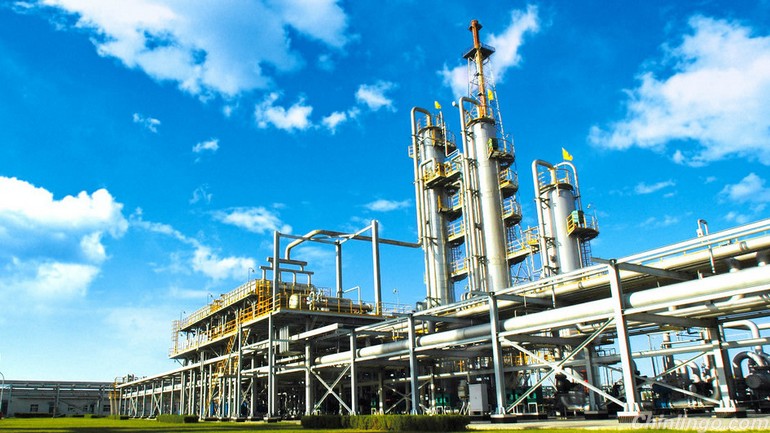 China has issued a crude oil import licence to a non-state-owned company after months of expectations, in a grudging first step towards opening its state-dominated oil sector to competition.

经历几个月的期待后,中国向一家非国有企业发放了原油进口牌照,向着放开国企主导的石油业、引入竞争机制迈出不情愿的第一步。

Hopes had been high that China would loosen controls over crude imports – and ultimately, over the entire oil sector – by issuing more licenses to independent players. But so far those have failed to materialise.

此前各方满怀希望地认为,中国将向独立企业发放更多牌照,从而放松对原油进口的管制,最终放开整个石油行业。但到目前为止,这些都未能成为现实。

Guanghui Energy, an oil and gas company based in the frontier province of Xinjiang, may import 200,000 tonnes of crude this year, following approval by the Ministry of Commerce.

根据中国商务部的批准文件,总部设在西北边陲新疆的石油和天然气公司广汇能源(Guanghui Energy),今年可进口20万吨原油。

By selecting Guanghui rather than any of the "teapot" refineries, the independent operations that pose a threat to China's two dominant state-owned oil companies PetroChina and Sinopec, the Ministry of Commerce has stopped short of truly opening the market. Guanghui already owns oil and gas blocks in Kazakhstan but has no refineries, so its crude is most likely to be refined at a PetroChina facility in Xinjiang.

通过选择广汇,而不是任何"茶壶"炼油厂,即那些对中国两大国有石油企业——中石油(PetroChina)和中石化(Sinopec)——构成威胁的独立炼油企业,商务部并未真正放开市场。广汇已经拥有哈萨克斯坦的石油和天然气区块,但没有炼油厂,因此它的原油最有可能在中石油在新疆的某家炼油厂加工。

"People have a lot of expectations for reform and hope that a breakthrough will come soon, so they get excited over this news. But reform is actually still at very initial stages," said Li Li, research director at ICIS China, an energy consultancy. Reformers have said that dismantling the monopoly oil majors' hold over imports, domestic pipelines and other strategic sectors is necessary to break their dominance and create a more competitive and efficient energy sector.

"人们对改革有很多期望,希望很快就会有突破,所以他们对这个消息感到兴奋。但改革实际上仍处于非常初期的阶段,"能源咨询公司安迅思中国(ICIS China)研究总监李莉表示。改革者们表示,打破垄断石油巨头对进口、国内管道和其它战略领域的把持,对于终结它们的霸主地位、创建一个更具竞争力和高效率的能源行业是必要的。

As part of its World Trade Organisation commitments, China allocates about 10 per cent of its crude imports to non-state traders, but extra paperwork requirements effectively limit the competitiveness of those imports.

作为其世界贸易组织(WTO)承诺的一部分,中国将大约10%的原油进口分配给非国有的贸易商,但额外文书要求实际上限制了这些进口的竞争力。

Zhou Xizhou of IHS Cera in Beijing said Chinese reforms often begin with the point of least resistance. "This will encounter less national oil company opposition," he said. "So many areas are still dominated by the NOCs, but this opening is not very threatening to them."

剑桥能源咨询公司(IHS Cera)常驻北京的周希舟表示,中国的改革往往在阻力最小的点起步。"此举将受到国家石油公司较少的反对,"他表示。"这么多领域仍由国家石油公司占主导地位,这一开放对它们不是很有威胁。"

The majority of China's crude oil is imported by Petro-China, Sinopec and smaller Cnooc, as well as two state-owned trading companies. The "teapots", mostly based in Shandong, account for about 16 per cent of China's refining capacity and have stubbornly clung to life despite lending and capacity restrictions designed to shut them down.

大多数中国的原油是通过中石油、中石化和规模较小的中海油(Cnooc),以及两家国有贸易公司进口的。"茶壶"多数位于山东省,它们占中国炼油产能的大约16%,尽管官方通过放贷和产能限制迫使它们关闭,但它们仍顽强地坚持着。

Guanghui is already a pioneer in getting around the oil majors. Late last year, it inaugurated China's first independent cross-border pipeline. It got its start producing liquefied natural gas in Xinjiang and then trucking it to the rest of the country, at a lower cost than the gas transported in PetroChina's pipelines.

广汇已经是绕开石油巨头的先驱。去年底,它开通了中国第一条独立的跨境管道。该公司在创立之初在新疆生产液化天然气,然后用卡车运到中国其他地区,成本低于中石油的输气管道。