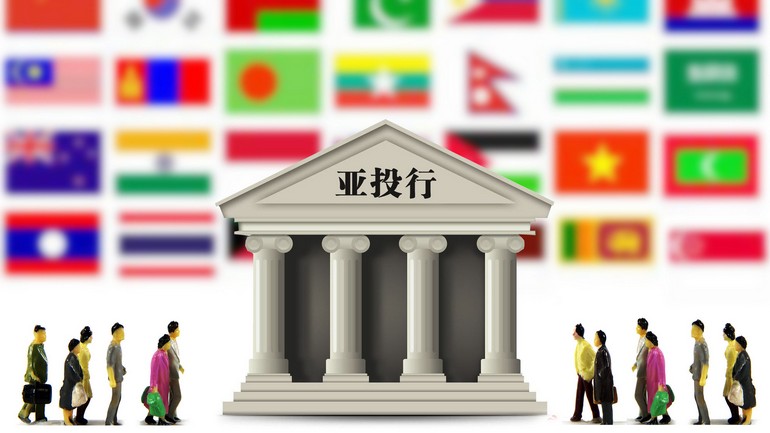 The State Secretariat for Economic
Affairs (SECO) of Switzerland told Xinhua on Wednesday that Switzerland
does not consider the China-led Asian Infrastructure Investment Bank
(AIIB) as a rival to other multilateral development banks, such as the
World Bank or the Asian Development Bank.
According to the Swiss Federal Department of Economic Affairs, the
bank's rationale is to promote sustainable development in Asia, since
the bank hopes to put forward an initial capital of 50 billion U.S.
dollars, with aspirations to reaching 100 billion U.S. dollars upon
official launching.
Experts have pointed out that the bank would bridge an infrastructure funding gap endemic to certain Asian regions.
"In financing urgently needed infrastructure in the region, the AIIB
can contribute to a sustainable economic development and to the
alleviation of poverty," said Beatrice Maser, Head of Economic
Cooperation and Development.
The Federal Department of Economic Affairs, Education and Research
(EAER) has also stated that "the bank has the potential to become an
important part of the international financial architecture".
For Switzerland, the positive ramifications are evident: the possible
participation in AIIB-projects procurements is indeed very interesting
for Swiss companies.
This is especially true as Maser reiterated "Switzerland's strong
economy especially in the areas of energy, transport and telecoms, but
also in urban and rural development and the environment."
This comes at a time where bilateral relations between China and Switzerland have reached a high point.
According to the Federal Department of Foreign Affairs, China has
been Switzerland's biggest Asian trading partner since 2010. A bilateral
free trade agreement was signed in Beijing in July 2013 and came into
effect the following year.
The year of 2015 also marks 65 years of bilateral relations between the two countries.
In joining the bank, Switzerland has committed both financially and
intellectually to ensure that the bank delivers on its objectives and
projects from the outset.
This stems from "Switzerland's longstanding experience in development
assistance which it wants to bring into the foundation process", said
Maser.
Switzerland also stressed the importance of keeping up international
standards of governance, as well as operational and safeguard policies.
Maser hoped that "the AIIB will become a strong, effective and
efficient Multilateral Financial Institution, complying with
international best practices and international standards, and make a
strong contribution to fill the infrastructure gap in the region."
Chinese authorities on Wednesday announced that the prospective
founding members of the AIIB have hit 57, among which 37 countries are
Asian, whilst the remaining 20 are spread across Europe, Africa and
South America.
These countries will have special responsibilities within the
institution, as they will be able to participate in the drafting of
rules governing the bank's activities.
Notable absentees include the U.S. and Japan, who have both abstained from joining the new venture.