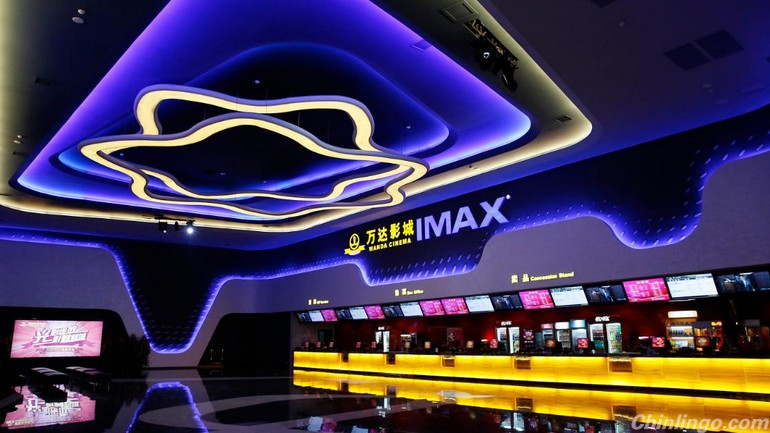 Two years after buying AMC Cinemas, Dalian Wanda, the Chinese entertainment and retail group, is in talks to buy a stake in Lions Gate Entertainment Corp, the Hollywood film studio, according to Wang Jianlin, its chairman.
中国娱乐和零售集团大连万达董事长王健林表示,该公司正在就入股好莱坞电影公司狮门娱乐进行谈判。两年前,大连万达收购了美国AMC电影院公司。

Mr Wang has also been in talks with Metro-Goldwyn-Mayer Inc about a possible investment, he told Bloomberg News Agency. His business empire includes department stores, tourism businesses and a chain of cinemas in China as well as AMC Entertainment, the second-largest US cinema chain, which he bought in 2012 for $2.6bn.
王健林向彭博新闻社表示,他还在与米高梅电影公司就可能的投资进行谈判。王健林的商业帝国包括百货商店、旅游业务、中国连锁电影院以及他在2012年斥资26亿美元收购的美国第二大连锁电影院——AMC电影院公司。

The billionaire said he was aiming to control 20 per cent of the global cinema market by 2020.
这位亿万富翁表示,他的目标是到2020年控制全球20%的影院市场。

Lions Gate, the studio which made The Hunger Games series of films, was interested in selling him a minority stake, he said, but he wanted a majority. The talks might not end up as a deal, he added.
王健林表示,制作出《饥饿游戏》系列电影的狮门娱乐有意向他出售少数股权,但他想要多数股权。他补充称,谈判不一定会导致协议。

"Many people come knock at my door but Wanda is only interested in the big players and we want control," Mr Wang said. "China's movie industry is booming at unprecedented speed. Buying a well known US company will help our distribution overseas."

王健林说:"许多人来与我接洽,但万达只对大公司感兴趣,而且我们想要控股权。中国的电影行业正以空前速度蓬勃发展。收购一家知名美国公司将有助于我们在海外的发行。"

According to Wanda's official website, Mr Wang met Mark Rachesky, chairman of Lions Gate, in Beijing on Oct 8.
万达官方网站显示,今年10月8日,王健林与狮门娱乐董事长马克·拉切斯基在北京会晤。