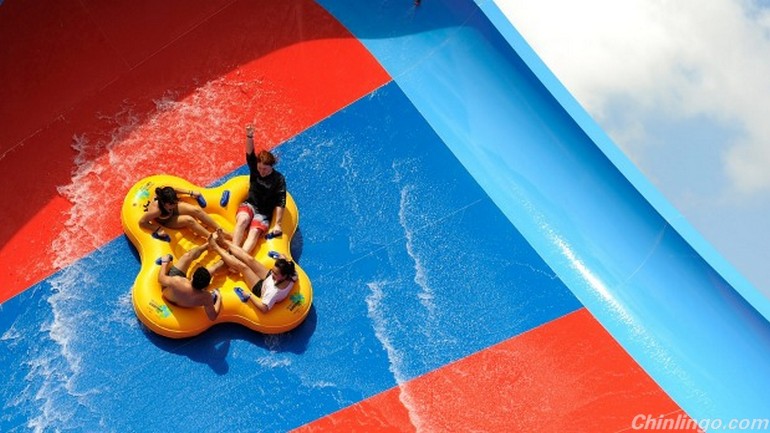 Australia's Village Roadshow Ltd, operator of the country's biggest cinema chain and several theme parks, said on Monday it will form a $500 million joint venture with China's CITIC Ltd to invest in theme parks on the mainland.
澳洲威秀周一称,将与中国国际信托投资公司成立价值5亿美元的合资企业,在中国大陆投资主题公园。
The Australian firm, behind some of the country's most popular theme parks, said it signed the fund management JV after two years of negotiations, describing the accord as a "major milestone" in its plan to expand into China and South East Asia. CITIC officials in Australia weren't immediately available for comment.
威秀称经过两年的磋商,已签署建立资金管理合资企业,并将此次合作称为向中国和东南亚进军计划的"重要里程碑"。目前未能立即联系到中信驻澳洲官员置评。
Village Roadshow said it will have a 49 percent stake in the new fund management firm, while CITIC will have 51 percent. But the Australian firm will get a 60 percent stake in the management company which designs, builds and operates the new theme parks.
威秀表示,将持有新资金管理公司49%的股权,中信持有51%。不过负责设计、建设和运营新主题公园的管理公司60%的股份归威秀所有。
The establishment of the joint venture also signals that state-owned CITIC remains open to doing business with Australia despite being locked in a legal dispute with mining magnate Clive Palmer. In that disagreement, Palmer wants to end CITIC's involvement in the $9.6 billion Sino Iron Project, China's biggest overseas mining investment.
此次合作也显示出,尽管国有企业中信与矿业巨头Clive Palmer陷入法律纠纷,但仍愿意与澳洲企业进行业务往来。Palmer要求中信退出96亿美元的中澳铁矿项目,这是中国最大的海外矿业投资。
The two firms will each invest up to $25 million over the next two to three years, with CITIC to raise the rest of the money required, according to the Village Roadshow statement.
威秀声明显示,两家企业将在未来两到三年各投资最多2,500万美元,其余所需资金由中信筹集。