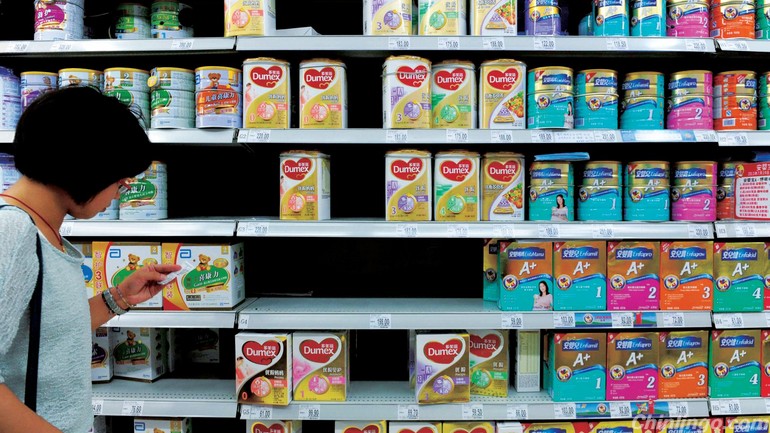 New Zealand dairy giant Fonterra has said China has lifted the import ban on its milk powder used to make baby formula that was implemented last August following a false alarm safety scare.

新西兰奶制品巨擘恒天然表示,中国已解除了对其婴儿配方奶粉的进口禁令。该禁令是在去年8月一次错误警告引发安全恐慌之后实施的。

China banned imports of New Zealand milk powder last August after Fonterra, the island nation's main dairy exporter, said it had found a bacterial strain in some of its products that may cause botulism.

去年8月,中国禁止进口所有新西兰奶粉。之前,岛国新西兰的主要奶制品出口商恒天然表示,在其产品中发现了一种可能引起肉毒中毒的菌株。

Fonterra's announcement also led to a global recall of up to 1,000 tonnes of dairy products across seven countries, including China. The New Zealand group later said independent testing confirmed there was no presence of the strain, called Clostridium botulinum, in Fonterra's whey protein concentrate ingredient and the products made using it, including infant formula.

恒天然的公告也导致了一次全球性产品召回,数量多达1000吨,涉及包括中国在内的7个国家。这家新西兰集团后来表示,独立检验证实,恒天然的浓缩乳清蛋白粉及其制成品(包括婴儿配方奶粉)中不含有肉毒杆菌。

On Friday, Fonterra told its shareholders:Fonterra Co-operative Group Limited was today advised by the Ministry of Primary Industries that the Chinese Government is lifting the temporary suspension for export of Fonterra base powder for infant formula (containing whey) and Fonterra whey powder to China.

周五,恒天然对股东表示:恒天然集团今天得到新西兰初级产业部的通知,中国政府解除了恒天然基础婴儿配方奶粉(含乳清)和恒天然乳清粉的进口临时禁令。