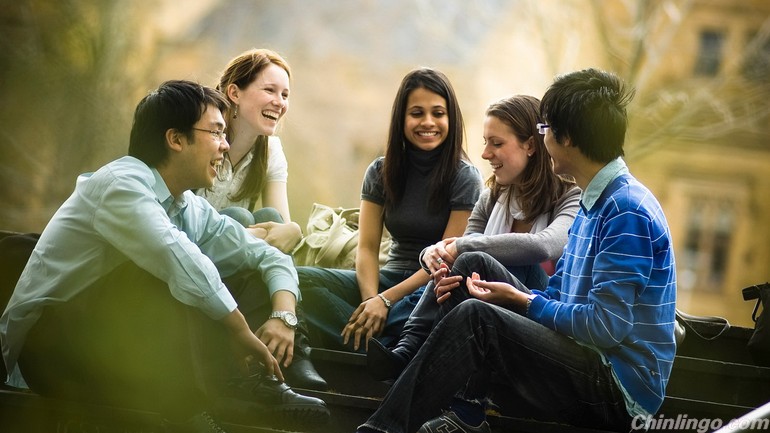 Growth in the number of Chinese enrolled in US higher education has dropped to its slowest rate in seven years.

在美国高等教育院校注册的中国留学生增长率,跌至7年以来的最低值。

But China remains the biggest country of origin for international students at US universities and growth remains in double digits, according to a report published yesterday by the Institute of International Education and the US state department.

但据美国国际教育协会(Institute of International Education)和美国国务院(US State Department)昨日公布的报告,中国仍然是美国大学国际留学生的最大生源国,且增长率仍然维持在两位数。

The number of international students in the US grew 8 per cent to 886,000 this year, with growth driven mainly by Chinese and especially mainland undergraduates, the report said.

报告称,今年在美国就读的国际学生人数增长8%,至88.6万人。中国留学生,特别是来自中国内地的本科生,是推动增长的主要因素。

Chinese student enrolments rose 16.5 per cent this year to nearly 275,000, down from 20 per cent growth or more every year since 2007. Undergraduate numbers rose 18 per cent, down from a 26 per cent rise the previous year. The IIE also found that the growth in total Chinese graduate student numbers in the most recent academic year – defined mostly as Chinese holding student visas – also slowed, to nearly 12 per cent from 17 per cent the previous year.

今年,中国留学生注册人数接近27.5万,同比增长16.5%,低于自2007年以来每年20%或更高的增长率。其中,本科生人数增长18%,低于上一年26%的增长率。此外,国际教育协会发现,最近一个学年中国研究生(通常指持有学生签证的中国人)增长率同样出现下滑,从上一年的17%降至近12%。

Last week the US Council of Graduate Schools said the number of Chinese first-time enrolments at postgraduate level had fallen slightly for the first time in at least a decade. The council's figures relate to admissions for the current academic year, and are more recent than the numbers in the IIE report released yesterday.

上周,美国研究生院委员会(US Council of Graduate Schools)公布数据称,在美国研究生院首次注册的中国留学生数量轻微下滑,为至少10年来首次。该委员会公布的数据与最近一个学年的入学情况相关,较国际教育协会昨天公布的数据更近。

Chinese education experts say factors such as the country's anti-corruption campaign, changing employment trends and aggressive recruitment policies adopted by leading Chinese universities to keep students at home are slowing the growth in the number of students going to the US.

中国教育专家称,如中国进行的反腐运动,就业趋势的改变,以及中国领先的大学院校为留住学生所采取的积极招生政策,都是促使中国赴美留学生增长率下滑的因素。

"Under previous regimes, the government was really supportive of study abroad, especially at the graduate level, and offered generous scholarships and actively promoted those who had studied abroad. President Xi Jinping seems to have a completely different attitude," said Jiang Xueqin, an education consultant. "He [Mr Xi] has severely limited the opportunities for officials to travel and study abroad. In fact, young and ambitious Chinese government officials are increasingly afraid to study abroad, lest it ruins their chances to rise in the bureaucracy."

"过去几届政府很支持出国留学,特别是在研究生阶段,提供丰厚的奖学金,并且积极提拔曾在海外留学的人。习近平主席似乎态度完全不同,"教育顾问蒋学勤称。"他(习近平)严格限制官员出国旅游和学习的机会。事实上,有抱负的中国年轻政府官员越来越害怕出国学习,以免毁掉他们在制度内晋升的机会。"