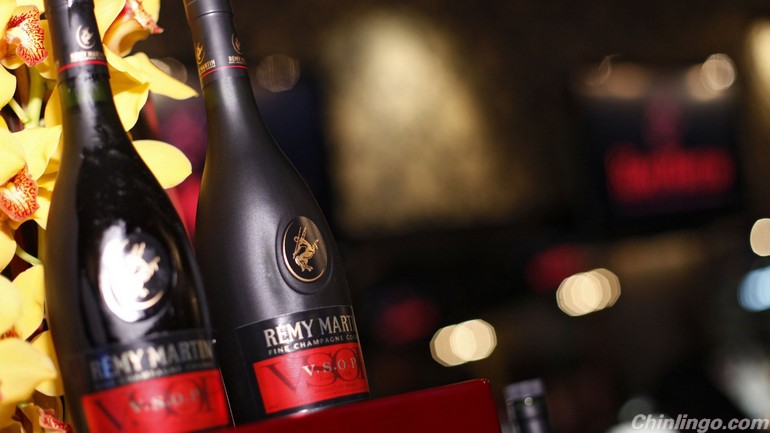 Rémy Cointreau's heavy exposure to a slowing Chinese market and a continuing reliance on cognac sales have harmed its financial performance – resulting in a 14.6 per cent like-for-like fall in half-year operating profit.

人头马君度对经济正在放缓的中国市场的较大敞口,以及该公司对干邑销售的持续依赖,损害了其财务表现,导致半年营业利润在可比基础上下降14.6%。

The Paris-based maker of Rémy Martin cognac said its operating profit in the six months to September 30 stood at ¢102.1m, down from ¢132.7m during the same period last year. However, the figure was broadly in line with the ¢104m forecast by Bernstein Research. At a group level, Remy's operating margin was 21.6 per cent compared with 23.8 per cent a year earlier.

总部位于巴黎的人头马干邑酿造商表示,在截至9月30日的六个月里,其营业利润为1.021亿欧元,低于去年同期的1.327亿欧元。然而,这个数字与伯恩斯坦研究公司预测的1.04亿欧元大致吻合。在集团层面,人头马君度的营业利润率为21.6%,低于去年同期的23.8%。

At its all-important Rémy Martin division, operating profits were down 27.7 per cent on a like-for-like basis, to ¢78m, over the half-year period. The operating margin was also down, to 28.2 per cent on a reported basis, compared with 35.5 per cent during the period a year earlier.

在重要的人头马部门,上述半年期间的营业利润在可比基础上下降27.7%,至7800万欧元。营业利润率也出现下降,在报告基础上为28.2%,低于去年同期的35.5%。

The group said on Thursday the margin decline was "impacted mainly by the destocking effort in Greater China".

该集团周四表示,利润率下降"主要是受到大中华区减少库存的影响"。

Rémy has been one of the hardest hit European companies supplying the Chinese market with luxury and high-end products. Its Rémy Martin cognac division accounts for almost 80 per cent of group operating profit while China accounts for almost half group sales.

在向中国市场供应奢侈品和高端产品的欧洲企业中,人头马君度迄今是受到最沉重打击的公司之一。其人头马干邑部门占集团营业利润的近80%,而中国占了集团销售近一半。

Sales have plummeted since the Chinese government clamped down on consumption by officials about 18 months ago, and Rémy has suffered more than most because of its strength in producing the sort of premium cognac associated with gift-giving.

自中国最高层在大约18个月前开始遏制官员消费以来,销售已大幅下滑,而人头马君度受到的打击比多数企业更加沉重,因为此前其上乘干邑被视为送礼佳品。

In September, Valérie Chapoulaud-Floquet, a luxury specialist and a former L'Oréal and Louis Vuitton executive, took over as Rémy's chief executive, filling the void created in January when Frédéric Pflanz resigned after less than 100 days in the post.

9月,奢侈品专家、欧莱雅和路易威登前高管瓦莱丽·沙普洛·弗洛奎出任人头马君度首席执行官,填补了1月弗雷德里克弗朗茨上任不到100天就辞职留下的空白。

His abrupt resignation produced unease at a time when falling sales in China started to hit profits. The resignation less than a month later of Patrick Piana, chief executive of the Rémy Martin division, added to the uncertainty.

在中国销售下降开始影响利润之际,他的突然辞职引发了不安。不到一个月后,人头马部门的首席执行官帕特里克皮亚纳也提出辞职,进一步增加了不确定性。

On Thursday, Rémy said the global macroeconomic environment continued to be "mixed", but it stood by its outlook for the full year – confirming its target of achieving organic growth in both sales and operating profit. 人头马君度周四表示,全球宏观经济环境继续"有好有坏",但它仍坚持全年展望——确认其目标是实现销售和营业利润的有机增长。

Shares rose 4 per cent in early trading to ¢60.84.

该公司股票早盘上涨4%,至60.84欧元。