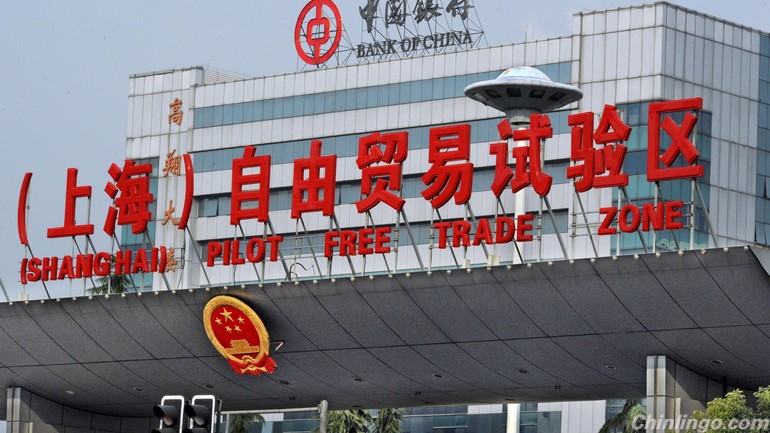 Foreign investors looking to enter China's lucrative e-commerce market are now allowed to set up wholly foreign-owned e-commerce companies on a pilot basis in the Shanghai Free Trade Zone (FTZ), according to an announcement released by the Ministry of Industry and Information Technology (MIIT) on January 13.
According to the announcement, foreign investors engaging in online data processing and transaction processing (for-profit e-commerce) businesses may control 100 percent of the shares, meaning that they are now allowed to set up a wholly foreign-owned enterprise to conduct such activities. Previously, foreign shareholding in online data and transaction processing businesses was limited to 55 percent in the Shanghai FTZ and 50 percent in other parts of China.
Online data processing and transaction processing services are defined as services provided for users through communication networks, by means of various kinds of data and transaction processing application platforms connected with the communication networks (i.e., transaction processing services, electronic data interchange services and network/electronic equipment data processing services). Transaction processing services include banking, stock trading, tickets sales, and payment.
In China, telecom services are classified into two categories: value-added telecom services (VATS) and basic telecom services. Basic telecom services are services like fixed and mobile telephone, wireless internet, mobile internet etc. Value-added telecom services are ones that use basic telecom networks to provide services.
Companies seeking to provide value-added services need to apply to the MIIT for the value-added telecom services permit (VATS Permit). Apart from the foreign equity restrictions, a JV looking to offer value-added services are required to have a minimum registered capital of RMB 1 million if servicing one province, and RMB 10 million for cross-province services.
While on paper, foreign parties are allowed to invest these sectors by setting up a joint venture with a Chinese partner, in practice less than thirty have been granted one. These include major foreign multinationals like Microsoft and Amazon. Apart from these, the majority of licenses are given to fully domestic companies.
Some investors have been able to circumvent this problem by using a so-called Variable Interest Entity or VIE. A VIE is a completely Chinese owned company, with all the capital provided by Chinese nationals, all the directors are Chinese etc. The funds to set up the company are lent to these Chinese nationals by a WFOE (a wholly foreign owned enterprise) set up by the foreign investors. The Chinese nationals and the Chinese 'domestic' company then sign contracts in which they grant all the rights related to the running the 'domestic' company to the WFOE. They also sign contracts to that the money out of the 'domestic' company to the WFOE.
In this way, the VIE looks like a fully Chinese company on paper, but is controlled through these contracts by the foreign investors. This set up has two major risks. The Chinese government has appeared to tolerate this practice for now, even though it is essentially a trick to get around Chinese laws and policies.
Also, the only thing that keeps the foreign investors in control of the 'domestic' company are the contracts signed between the WFOE and the Chinese nationals. If for whatever reason they refuse to abide by the contract, it will be hard to enforce them. Chinese courts aren't likely to enforce contracts that exist specifically to circumvent Chinese laws and regulations.
That said, these latest developments show that the value-added telecom sector in China is gradually opening up to foreign participation. With the lifting of restrictions on data and transaction processing, the door to foreign investors has opened just a little more.