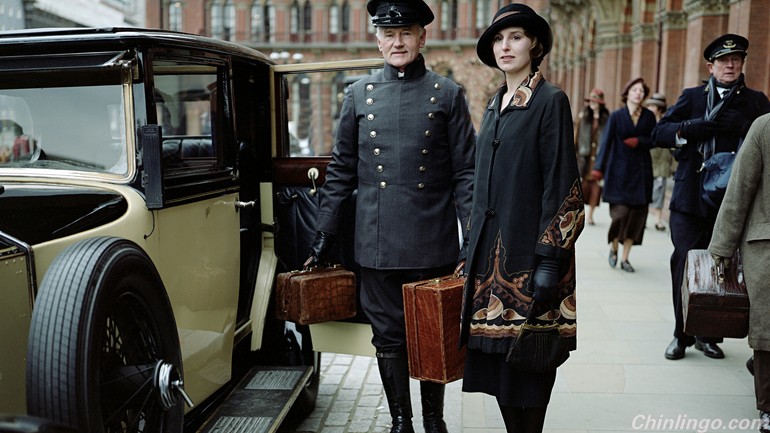 The fact that subtitled episodes of Downton Abbey are watched by 160 million viewers shows just what a love affair the Chinese have developed with foreign television shows and formats remade for their market. With Big Brother and Educating Yorkshire the latest shows to be lined up for a Chinese makeover, it's boom time for those exporting hit western programmes to the world's most populous nation.
《唐顿庄园》该加个副标题,一亿六千万收视的爱情剧,中国人已经开始为发展海外剧场重置节目和格式。《老大哥》和《约克郡教育纪事》最近排上了中国人的改编名单,这是西方节目出口到世界人口大国激增的时代。
China is the fastest-growing market for the sale of British shows and formats, with growth of 40% last year. While it is still relatively small in revenue terms, the opportunity is immense. "In the UK a top-rated TV show may just get into double-digit millions [in audience size], but China has 1.4 billion people and gets easily double, triple or quadruple that," says Pierre Cheung, vice-president of greater China for BBC Worldwide. "The market is a massive opportunity."
中国是不列颠秀和记录片销售增长最快的市场,去年高达百分之四十。虽然进账还不算高,但潜力巨大。在英国最好的秀收视率会达到千万级,而中国有14亿人,收视会是双倍、三倍甚至四倍。BBC全球中国区副总Pierre Cheung说,这个市场潜力巨大。
It has pulled shows at the first hint of attitudes or depictions that show China or its people in a poor light. In 2011 it banned X Factor-style talent show Super Girl, which has attracted audiences of up to 400 million, and announced last autumn it would stop satellite TV stations from broadcasting more than one foreign-format show a year. Stations have replaced these programmes with others the government deems more acceptable, such as documentaries about Communist party history. The problem is that nobody wants to watch them.
给中国观众的节目展示做的不怎么好。2011年,一个类似X音素模式叫做超级女声的秀被禁,它有4亿观众,去年秋天卫星广播电视宣布停播了至少一个外国秀。电视台用诸如共党史记录片这类可能被接受的节目填补砍掉的秀。问题是压根没人看。
There have been reports that the BBC's Sherlock, with Benedict Cumberbatch, was banned from major channels. However the BBC's Cheung denies this, saying it just took time for the show to move from airing on a Chinese video site to being broadcast on China's state broadcaster CCTV.
有报道说BBC家卷福的夏洛克在中国主要电视台被禁止。不过BBC的张否认了这点,解释说节目从国家视频站挪到中国国家广播电台CCTV后换了时间段。
Martha Brass, chief operating officer at Big Brother producer Endemol, says careful collaboration with its partner Youku Tudou – China's answer to YouTube – will see a sanitised version make it past the censor. "In any country you obviously have to look at the cultural and regulatory environment, and we are well aware of that in relation to China," she says. "Big Brother is actually a very flexible format. In the Philippines it is very much a family show, and in Australia we have run it in different time slots for different audiences. We feel confident about our ability to address the particular TV regulations in China."
玛莎布拉斯,《老大哥》首席运营官说,跟优酷土豆合作要小心翼翼——(中国)为营造一个干净的环境正在各种审查。"去任何国家,你都要注意它的文化和监管环境,我们跟中国相处的还不赖。"她说,"老大哥其实可以很灵活,在菲律宾他是个很棒的家庭秀;在澳大利亚,不同时间段我们满足不同观众。在中国的电视广播规则下我们也很有信心。"
The rise of Chinese video services such as Sohu TV, Tencent and iQiyi has opened a huge new potential market for foreign programme rights ownersl. The third series of Sherlock has notched up more than 70 million views online, while US show The Big Bang Theory, the most popular foreign show in China, has been viewed more than 1.4bn times on video sites. "New media platforms are just starting to get into deals for more and more foreign shows," says Paul Sandler, managing director of Objective Productions. "That could have a massive impact on the market for content."
中国的视频行业正在崛起,诸如搜狐、腾讯、爱奇艺已经为外国节目版权开放了一个巨大潜力无限的市场。夏洛克第三季视频点击超过7亿,而生活大爆炸作为中国最受欢迎的美剧,点击次数超过14亿。"新媒体平台开始涉足并不断扩大外国节目交易量,"节目总监Paul Sandler说"这个市场的容量影响巨大。"
"If China wants to be taken seriously in the international market they have to treat intellectual property with proper respect," says Sandler, who has done deals for three series of a Chinese version of gameshow The Cube. "There is a will from the government to have a proper IP protection structure; it is nowhere near as bad as it was a few years ago." Sandler believes that for the Chinese TV industry the aim is to collaborate and learn about how to develop hit shows that they can export. China has some interesting homegrown hits, including a nationwide competition in the vein of Great British Bake Off but based on calligraphy; roughly translated, its title is Idiom Hero. But there is some way to go to make internationally appealing shows.
"中国要想在国际市场受到重视,他们必须尊重知识产权,"刚同中方交易完三期游戏节目《魔方》版权的Sandler说,"政府现在很有意愿构造保护体制,远比几年前好多了。"Sandler认为中国电视业的合作目标很清晰,那就是要学习如何发展并出口。中国有一些好玩的本土流行玩意,像不列颠烘焙大赛那样的全国性竞赛,不过都是一些文字艺术,简单说点就是成语英雄啦这类。用些方法包装下也是有国际吸引力的节目。
"The truth is the real aim of all the broadcasters and government in China is to develop homegrown Chinese shows and export them," he says. "The same way as [they have] with cars, computers, white goods, you name it. We are trying to collaborate to come up with some genuinely good formats."
"事实上中国电台和政府的真实目的是发展中国本土秀并出口,"他说,"同样的事已经有很多先例,汽车、电脑、你能想到的大个家用电器。我们正在努力合作并争取多想出些好点子来。"