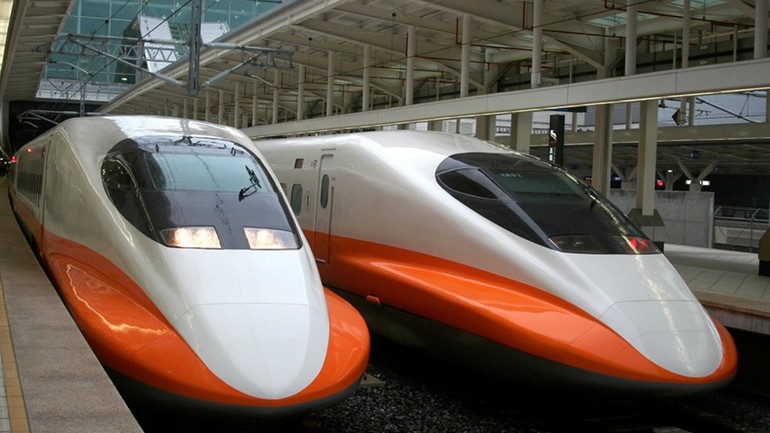 Thailand's railway development, in
which China is to play a part, will help bring overseas tourists to more
destinations in Thailand, and thus spread the benefits of tourism to
more Thai people, Thailand's minister of tourism and sports has
commented.
Despite a number of international airports in Thailand, connectivity
by land is equally important for the country's tourism industry, Kobkarn
Wattanavrangkul told Xinhua in a recent interview.
The North-South Corridor and East-West Corridor provide important ways for people to travel to Thailand, Kobkarn said.
China and Thailand are now thrashing out details regarding their
collaboration in constructing an 873 km standard-gauge railway, which is
expected to link Thailand, Laos, China and more countries in the
region.
With the railway, travelers can get on and off trains at more
destinations in Thailand, and explore the kingdom more deeply by
visiting secondary cities and smaller towns, where they can find many
fascinating activities and experience Thais' real way of life, she
added.
Local people will stand to gain from railway-based tourism, as it
helps to distribute tourism revenue to more people and thus narrow "the
gap between the very rich and super poor," the minister stressed.
In 2014, Thailand recorded 24.7 million tourist arrivals and the target for this year is 28.8 million, according to Kobkarn.
Thailand has maintained sound tourism cooperation with China, its
largest source of tourists. Thailand received 4.6 million Chinese last
year, and in 2015, the target is 5.9 million.
Tourism is a best way to enhance ties between the two countries, as it creates friendship, Kobkarn said.
"Tourism is more than traveling and income-making…It is one of the
best ways to create true understanding between the two cultures, two
peoples. There is no politics, no barriers (in tourism)," she said.
The past few months have recurrently seen media reports of Chinese
tourists behaving improperly in Thailand, for instance, trashing toilets
in a temple, speaking loudly in public and brawling on a plane.
"When you come from a different place with a different culture, you
tend not to know what to do, but you change with time," Kobkarn
commented.
She added inappropriate behavior is not unique to Chinese tourists
and is also detected in visitors from many other countries, especially
those who come to Thailand for the first time with little or no
knowledge of Thai customs.
"It is not a matter of nationalities. It is a matter of first- time travelers," she said.
The important thing is to be understanding, to communicate and give
right information about what to do and what not to, the minister
stressed, saying Thai tourism authorities have taken multiple measures
to inform tourists.
As Songkran festival, or the Thai New Year, approaches, Kobkarn also
reminded foreign tourists to call 1155 for help from tourist police who
are "well trained and can speak English."
An estimated 500,000 tourists from overseas are expected to visit Thailand around Songkran.
"We are working with concerned parties, including ministries of
transport, interior and foreign affairs to build Thailand into a happy,
clean and safe place for everyone," Kobkarn said.