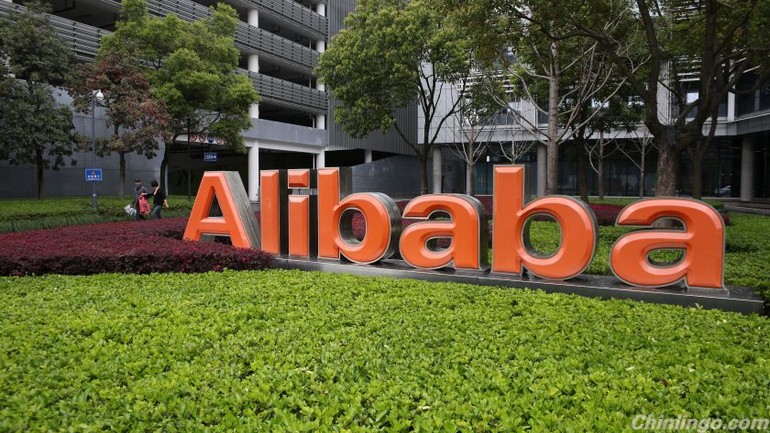 Alibaba may be popular with investors, but U.S. small businesses are taking a wait-and-see approach.
阿里巴巴或许在投资者那里颇受追捧,但美国小企业目前对阿里巴巴带来的商机还在持观望态度。
Chinese e-commerce colossus Alibaba finished its first blockbuster day trading on the New York Stock Exchange Friday by making Jack Ma an $18 billion man. It also helped Yahoo score huge profits on its stake in the company and made Masayoshi Son Japan's richest man. But the company's impact will be felt far beyond making it investors wealthy.
中国电商巨头阿里巴巴在纽约股票交易所的上市轰动全球。在第一个交易日之后,马云的个人资产达到180亿美元。大股东雅虎也获利巨大,孙正义成了日本首富。阿里巴巴让它的投资者都获得了丰厚的回报,但这家公司的影响远不止于此。
"At Alibaba, we fight for the little guy, the small businessmen and women and their customers," CEO Jack Ma said in a video for potential investors earlier this month. In a regulatory filing, he wrote that "Our proposition is simple: we want to help small businesses grow by solving their problems through Internet technology."
在本月初启动的IPO路演视频中,首席执行官马云表示:"我们阿里巴巴就是为'小人物'奋斗,为小企业主们和他们的客户努力工作。"在提交的监管文件中,他写道:"我们的设想非常简单,就是通过互联网技术解决小企业主们的问题,帮助他们成长。"
But is that actually the case? Michael Tudor, the CEO of Ripen eCommerce, a consulting firm for online retailers, believes so.

事实确实如此吗?为在线零售商提供咨询服务的Ripen eCommerce公司首席执行官迈克尔•都铎认同这种说法。
The Alibaba Group contains four separate services, explained Tudor, each with different opportunities for small business owners looking to make gains in China. There's Alipay, a PayPal-like business which provides an escrow service, unlike its U.S. counterpart. Then there's TMall which resembles Amazon by letting retailers sell directly to consumers. Another arm, Taobao, is similar to eBay.
都铎指出,阿里巴巴集团经营四种独立类型的服务,每种服务都可以为小企业分享中国市场的大蛋糕提供不同的机会。支付宝提供类似Paypal的支付服务,但其第三方托管功能是后者所没有的。天猫商城类似于亚马逊,零售商可向客户直接销售。淘宝网则和eBay类似。
Together, these services can help small business owners "who don't have the resources to meet the challenges of the Chinese market," according to Tudor. At the same time, the owners will need to figure out a way to ship the products "half way around the world" themselves, said Tudor.
都铎指出,将这些服务融合起来,就可以为那些"缺乏在中国市场竞争资源"的小企业提供帮助。他同时也提出,企业经营者需要考虑如何将产品"绕过半个地球"运到中国的问题。
Haydn Simpson, a product director at NetNames, a company that protects clients from online fraud, explained via email that that Alibaba's potential reach into the U.S. is enormous. He pointed out that Taobao.com is the eleventh most visited site in the world, only three spots behind Amazon, according to online measurement firm Alexa.
海顿•辛普森是防网络欺诈公司NetNames的产品总监,他在邮件中指出:阿里巴巴在美国的潜力无可限量。辛普森提到,根据Alexa的网站排名,淘宝网是全球访问量排名在第11位的网站,仅比亚马逊低三个位次。
But the various product may also be a double-edged sword for U.S. business owners. The different services could be confusing to them, especially as they try to wrap their heads around what Alibaba actually is.

不过阿里不同的产品对于美国企业经营者来讲可能是把双刃剑。各种平台不同的服务可能会带来混淆,尤其他们正在绞尽脑汁试图搞清楚阿里巴巴究竟是什么。
Despite all the "fanfare, it's still not a household name," said Kosha Gada, a principal in the media and retail practices of A.T. Kearney, a global management consulting firm. "There might be a little bit of brand confusion, and they'll have to familiarize themselves."
科尔尼是一家全球性的管理咨询公司,其媒体及零售部门主管科沙•戈达说,阿里巴巴尽管"大张旗鼓,却还算不上家喻户晓。这可能会带来一些品牌认知上的混乱,他们必须尽快让人熟悉起来。"
Gada also said there may be a barrier for small business owners in the U.S. who want to appear patriotic and not sell to China or place orders on Alibaba.com or Taobao.com.
戈达还表示,可能存在于美国部分小企业主中间的一个障碍是,为了表现爱国主义而不向中国出售产品,也不从阿里巴巴或淘宝网上订购商品。
Then, of course, there's the flip side that Chinese companies can benefit from the company following its IPO, too.
当然另一方面,中国企业也可以从阿里巴巴的IPO中受益。
"The potential of increased competition with Chinese manufacturers is extremely real. Chinese manufactures enjoy cheaper labour and less stringent regulations, meaning that they can produce similar products to American companies for less," Simpson said.
辛普森说道:"毫无疑问,美国与中国制造商之间的竞争将加剧。中国制造企业享有更加廉价的劳动力以及更宽松的监管,这意味着他们可以用较少的投入生产出和美国企业同样的产品。"
For the moment, Tudor said that Amazon doesn't need to worry quite yet about Alibaba's TMall service. For the most part, it is focused on Chinese customers and not on conquering the U.S. market.
目前,都铎认为亚马逊并不需要太过担忧阿里巴巴的天猫商城。很大程度上,天猫还是聚焦于中国客户,征服美国市场不是它的重点。
So what should small business owners do to ensure they get the most out of Alibaba going forward? Educate themselves, according to the experts.
那么美国的小型企业应该做些什么,才能确保他们能够最大限度地利用阿里巴巴发展?依专家所言,自我学习才能继续成长。
"I think getting familiar with the Chinese market in general, and not even just Alibaba, but understanding a little bit more about their culture and what appeals to them," Tudor said. "This is going to create other companies or other opportunities for Western retailers to get to China."
"我想应该是熟悉整个中国市场,不仅仅只是阿里巴巴,而是理解中国的文化和吸引消费者的东西,"都铎表示,"这将促使西方的零售商在中国建立其他的公司,或者为进入中国市场带来新的机会。"
Gada, from A.T. Kearney, also praised the company's move saying "ultimately" it's "a good thing" and that it will result in a "trickle down effect," allowing U.S. small businesses the opportunity to grow overseas.
科尔尼的戈达还盛赞了阿里巴巴的举动,指其"终究"是"好事",可能带来"涓滴效应",让美国的小企业能够在海外扩大业务。
"The new entrance is going to challenge the Amazons of the world," she added.
她补充道:"新进者将撼动亚马逊的帝国。"