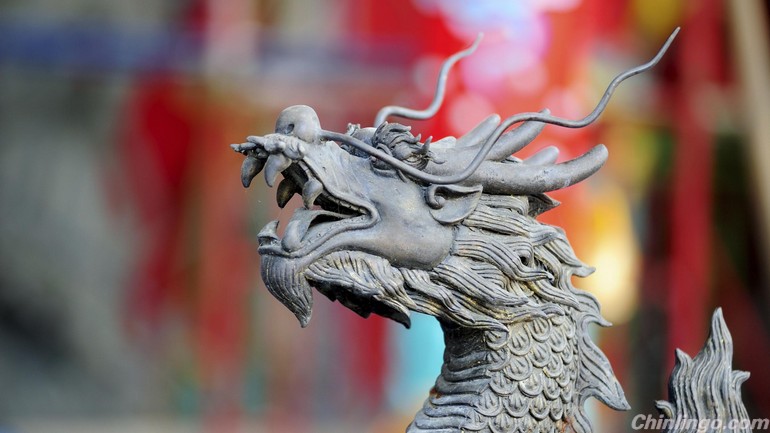 At China's annual meeting of its state-controlled legislature on Thursday, Premier Li Keqiang admitted that the country's giant economy faces a "formidable" future. One major reason, Mr. Li said, is that China's capacity for innovation is still "insufficient."
3月5日,一年一度的全国人民代表大会上,总理李克强表示中国经济将面临一个"充满挑战的"未来,主要原因是中国的创新力不足。
Many countries, not just China, are struggling in the face of economic slowdown to boost their innovative entrepreneurs, who need both freedom and resources to come up with ideas that create new markets. In Germany, for example, officials are proposing long-term tax breaks and easier access to capital for start-ups. (Only a quarter of Germans see themselves as potential business founders, whereas almost half of all Americans do.) In Japan, the government plans special zones where foreign and Japanese entrepreneurs can start businesses without much red tape.
许多国家,不仅仅是中国,都面临缓解经济下行的压力,需要促进创新企业的发展,而企业则需要思想自由与充足资源培养能够创造新市场的思想。例如,德国政府正在推行长期的税收减免政策以及便利的融资通道帮助新企业发展。(只有四分之一的德国人认为自己有创业的潜力,而几乎一半的美国人觉得自己会是有潜力的创业领袖。)日本政府也计划设立一些特区,为外国以及本土企业家创业提供便利。
The most critical step for innovation is the need to remove obstacles that might hold back those who would invent the next iPhone or Uber or create the next giant tech firm like Alibaba or SoftBank. Often the biggest obstacle is a person's fear of failure or the potential shame in having a fresh idea squashed from the get-go. Entrepreneurs need to be able to challenge old ways of thinking and make mistakes.
创新最关键的一步就是要消除某些阻碍人才发展的因素,而一些发展受阻的人或许就是下一个iPhone手机或者Uber应用发明者,又或者是像阿里巴巴以及软银等商业巨头的创始人。通常,创新的最大障碍是创业者本身对失败的恐惧以及在创业之初新想法被否定而可能出现的羞耻感。创业者要勇于挑战旧思维并敢于犯错。
For China, the good news is that its people are embracing values that breed modern-style entrepreneurship. The latest indicator is a study at the University of California, Los Angeles that looked at certain words used in more than 270,000 Chinese-language books published between 1970 and 2008.

对于中国而言,值得高兴的就是中国社会正逐渐认同那些孕育现代企业的价值。而最近的一份来自洛杉矶加州大学的研究能够表明这一说法,该项研究主要关注出现在1970年到2008年间发布的27万多册中文书中有关现代企业价值的表述。
It found words like "innovation" and "autonomy" were used with increasing frequency during this period when China moved away from a collectivist society that was largely Confucian and Maoist. In comparison, words like "obliged" or "communal" either declined or rose at a slower rate.

该研究发现,1970到2008年间,"创新"以及"自主"等词的使用越来越频繁,而在该时期,中国正从一个推崇儒家文化和毛泽东思想的集体社会主义社会走向新时期。对比之下,"责任"或者"公有"等词的使用时多时少,并不频繁。
"Of all the values assessed in this study, innovation is perhaps the one with the greatest significance in a market economy," the authors found.
上述研究的作者表示:"这份研究得到的所有价值中,创新或许是市场经济最重要的价值。"
Yet this shift in values now faces a strong head wind with the revival of state-imposed collectivism under a new leader, President Xi Jinping. To ensure the absolute authority of the ruling Communist Party, Mr. Xi has launched a crackdown on "Western values," such as freedom of the press and assembly. Professors are being told not to teach foreign ideals (even though communism is one). Textbooks are more tightly screened. More civic activists are being jailed. And despite many successful private firms, the party has reinforced the dominant role of state-run enterprises.
然而,在中国新的发展征程上,这种价值观的转变遇到了阻力。为了加强国家建设,中国在一定程度上限制了诸如新闻与集会自由等"西方价值观"的渗入。在众多成功私企得到发展的同时,国企的市场主导地位有所巩固。
Under this new crackdown, many Chinese are afraid of challenging the status quo, even in business. One Chinese researcher at the innovative bioscience firm BGI, who had also worked in the United States, told the Financial Times: "You can be brilliant here but you can be more brilliant in the US. It's harder to be creative in the context of the mindset here."
在中国防止西方意识渗入的一系列举措下,包括商界在内的中国各界变得保守而谨慎。一位曾在美国工作,现任职于创新生物科技公司华大基因的中国研究员告诉《金融时报》:"在中国你可以做出成绩,但是美国你可以做出更大的成绩。在中国的大环境下,人们很难创新。"
As the world's largest and most populous economy, China needs to be a leader in innovation. By creating more fear and less freedom in society, its leaders are only holding back the country's great potential. Its premier is right that the capacity for innovation is insufficient. But the incapacity does not lie among the people.
作为世界最大以及人口最多的经济体,中国应该成为创新的领头羊。过于谨慎,自由受限,只会限制中国的巨大潜力。中国的创新能力确实不足。但是中国社会并不是没有创新力,而是缺少展示创新力的机会。