据《澳门日报》报道,定于今夏开通的港珠澳大桥将重构三地的旅游格局。
Hong Kong-Zhuhai-Macao Bridge (HZMB) scheduled to open this summer will reshape the tourism landscape among the three regions, Macao Daily reported.
这座全长55公里的大桥开通后将成为全球最长的跨海大桥。
The 55-km bridge will be the world's longest sea bridge when it opens.
广东各大旅行社目前正在推出价格约100至600元的港珠澳大桥旅游套餐,吸引逾3万珠江三角洲地区的游客进行咨询。
Major travel agencies in Guangdong are currently promoting HZMB tour packages at prices from about 100 to 600 yuan, attracting inquiries from more than 30,000 tourists in the Pearl River Delta region.
广之旅旅行社的苏颖珊表示,得益于港珠澳大桥、公路网和连接至其他城市的铁路线路,更多的旅游路线成为可能,"黄金三小时旅游圈"将形成。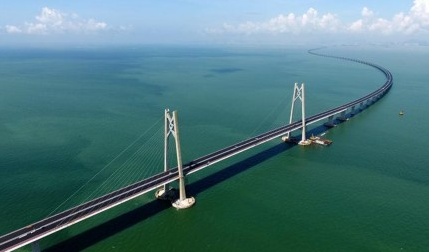 Su Yingshan of Guangzhilv tourism agency said a "three-hour tour and golden circle" will be formed thanks to the bridge, road networks and rail links to other cities, making more travel itineraries available.
前往香港的粤西居民数量预计将不断增加。
An increasing number of residents in west Guangdong are expected to visit Hong Kong.
广东旅游业内人士也表示,已经开通的江湛铁路将把粤西四个城市及其多元化的文化魅力与珠三角和港澳紧密联结起来。
Travel insiders in Guangdong also said the Jiangmen-Zhanjiang railway already put into operation will closely link four cities in western Guangdong and their diverse cultural charms with the Pearl Delta Region, Hong Kong and Macao.
(来源 中国日报网,kekenet.com 编辑)
Key words:
开通    kāi tōng    open
格局    gé jú         pattern,framework
咨询    zī xún      seek advice from; hold counsel with; consult
预计    yù jì         predict; forecast; expect; calculate in advance
====================================================================================================================================================
Learn native Chinese with Chinlingo, Easy and Fun with "Little Fresh Meat " and "Sweetie "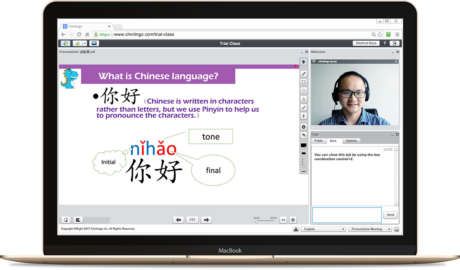 Click here to win free trial lesson