A lot of foreigners complain that it's difficult to learn how to use chopsticks right, being capable of using chopsticks is regarded as a talent.
As a matter of fact, while some foreigners stick to the forks and spoons, some of them have managed to conquer this difficulty. And some of them even invented brand "new" ways of using chopsticks
For example: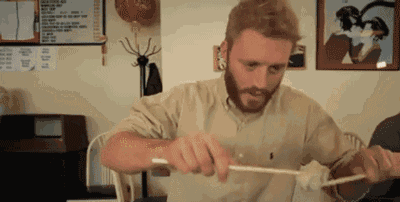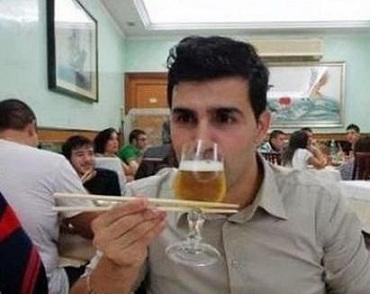 Today Chinlingo will teach you how to practice with chopsticks, the answer is to practice it like a baby.
Step1;
对齐筷子
duì qí kuài zi
(Align the chopsticks.)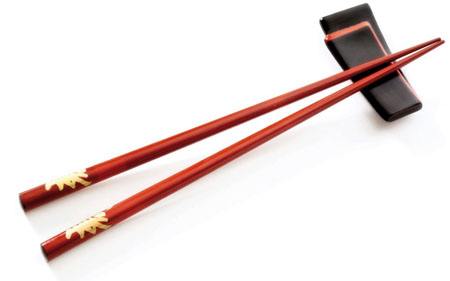 Step2;
放在无名指上并且用拇指和食指夹紧
fàng zài wú míng zhǐ shàng bìng qiě yòng mǔ zhǐ hé shí zhǐ jiá jǐn
(Put one on the third finger and nip it with thumb and index finger.)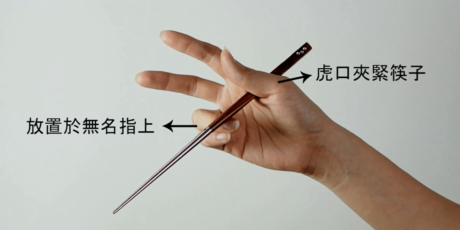 Step3:
弯曲你的中指和食指并且把另一根筷子放到中指上,同时用拇指和食指帮忙夹住它
wān qǔ nǐ de zhōng zhǐ hé shí zhǐ bìng qiě bǎ lìng yī gēn kuài zi fàng dào zhōng zhǐ shàng ,tóng shí yòng mǔ zhǐ hé shí zhǐ bāng máng jiá zhù tā
(Curl your middle finger and index finger,  put the other one on your middle finger,at the same time use your thumb and index finger to help nip it.)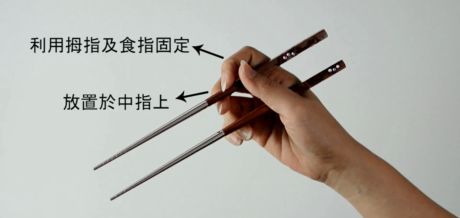 Step4:
稳定你的小拇指和无名指,然后尝试做这个动作
wěn dìng nǐ de xiǎo mǔ zhǐ hé wú míng zhǐ ,rán hòu cháng shì zuò zhè gè dòng zuò
(Stabilize your little finger and the third finger, try to do this.)
Got it?