"饭桶" (fàntǒng), which means "wooden rice bucket" literally, originally referred to a good appetite. Later, it's extended to describe a big eater who's good for nothing but eating rice. He/she's extremely useless.
饭桶,本意是指人食量很大,延伸后也常用来形容人,形容人的时候多数则表示这个人除了能"装进去饭"——就是除了吃饭之外什么也做不了,比喻无能至极。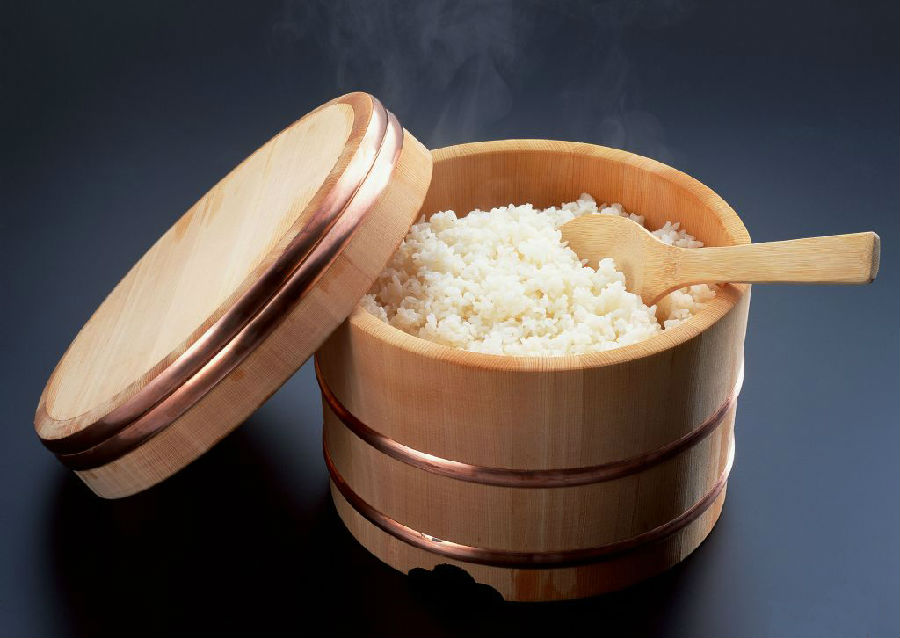 In the ancient times, all buckets were hand-made of wood. It's such a handcraft that the artisan must make a bucket by assembling the wood piece by piece. As a result, the quality of the wooden buckets varied – the good-quality ones were watertight, while the poor-quality ones were not. As the defective cannot be used to fill with water, it's used to fill with rice. Later, the word "饭桶" was used as a derogatory term to describe a good-for-nothing.
古代所用的桶都是木桶,又没有机器,就需要人工一点点切割木板拼装出来,木桶做的也是有好有坏,做得好的木桶可以做到滴水不漏,有的木桶做的不好就做不到。做坏的桶无法拿来装水,只好用来装饭。称为饭桶,时间长了,就成为对没本事的人的称呼。
Examples:
1. rúguǒ nǐ bùnéng yǒu jiézhì de yǐnshí, què zài wǔyè de shíhou tōutōu liūjìn chúfáng chī bǐnggān, nàme nǐ jiùshì yígè fàntǒng.
如果你不能有节制的饮食,却在午夜的时候偷偷溜进厨房吃饼干,那么你就是一个饭桶。
If you cannot stick to your diet, but sneak down to the kitchen in the middle of the night for a biscuit, you're a waste of space.
2. qíshí, tā shì ge fàntǒng.
其实,他是个饭桶。
In fact, he is good for nothing.
The article is translated and editted by Chinlingo. Please indicate the source for any use, reproduction or transfer.
本文由Chinlingo编译后发布,如需转载,请标明来源。