China's internet memes in 2016 year reflected some of its themes. Here's four of Quartz's favourites.
The "Ge You slouch"
葛优瘫 (gě yōu tān)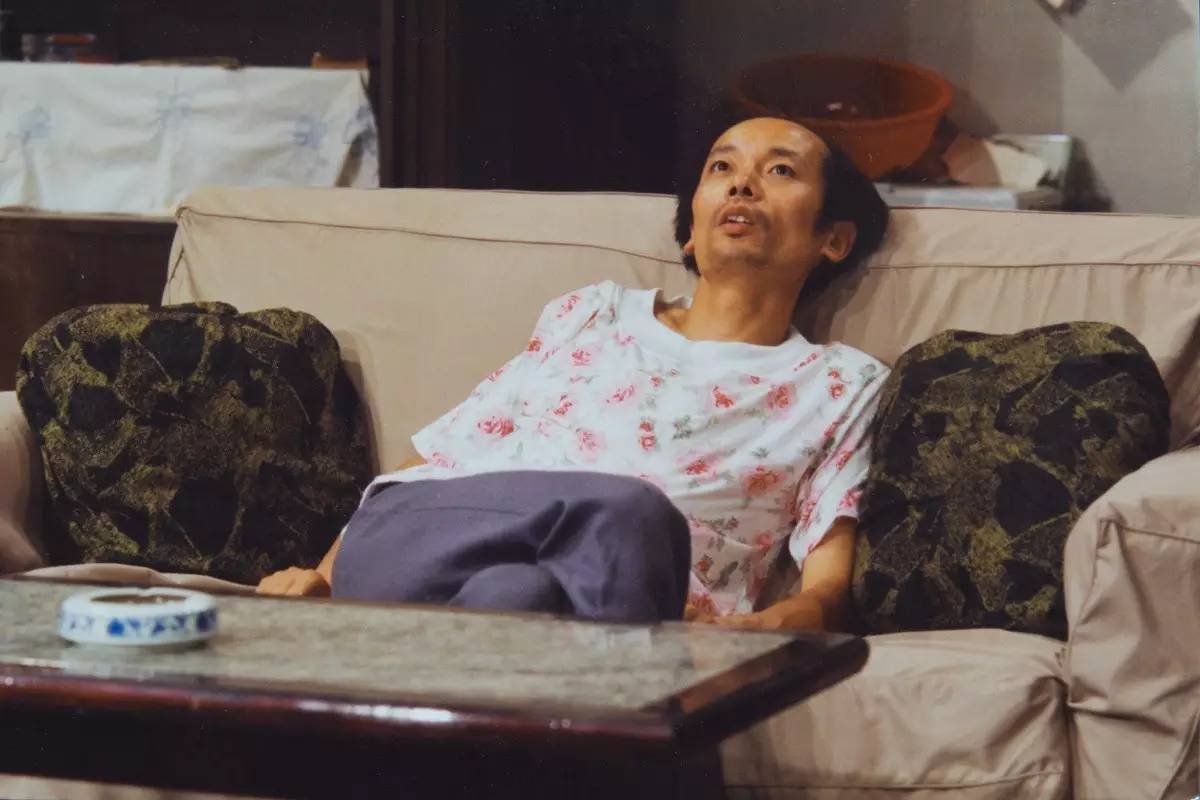 A screenshot of a skinny, balding, middle-aged man slouching on a couch went viral on the Chinese internet this year. Ge You, a guest star in the 1990s sitcom "I Love My Family," played a scam artist who tried to sell himself as an inventor. After the family on the show invited him into their house, the freeloader pretty much glued himself to the couch 24/7, except when having meals.
今年,一个秃顶且骨瘦如柴的中年男子无精打采地瘫坐在沙发上的截图如病毒一般在中国互联网上扩散开来。在20世纪90年代的一部情景喜剧"我爱我家"中,葛优客串了一个骗子的角色,在剧中他设法自荐为发明家。当剧中的家庭成员邀请他去家里做客的时候,这个爱占便宜的人除了吃饭的时候几乎时时刻刻都一动不动地瘫在沙发上。
Chinese netizens coined the phrase "The Ge You slouch" to describe a state of idleness which they called "living without hope."
中国网民创造了"葛优瘫"这个词组来描述一种他们称之为"生活无望"的懒散状态。
The current people are not okay
这届人民不行 (zhè jiè rén mín bù xíng)
In March, an official wrote in the People's Daily that every Chinese citizen is responsible for building a corruption-free society.
三月,一位官员在人民日报上写道,每一个中国公民都应为创建廉洁社会负责。
The author Xi Hua argued that the party's anti-corruption drive has "achieved huge accomplishments" in recent years, but in order to keep this momentum going, the bigger challenge is to stop everyone from offering bribes in the first place. For example, patients should never give "red envelopes" of money to doctors ahead of surgeries.
作者习骅提出,近年来党的反腐败运动"取得了巨大的成就",但为了保持这种势头,更大的挑战在于首先要阻止大家行贿。例如,病人不应该在手术前给医生递"红包"。
The article soon garnered scathing responses on the internet, with many bloggers commenting with the line "The current people are not okay" to ridicule the author's argument, which is now used to mock official misconduct or social problems.
很快,这篇文章就在互联网上收到了尖锐的评论,许多博主用"这届人民不行"来评论这篇文章,以此嘲笑这位作者的论点。如今,这句话被用来嘲弄官员渎职或社会问题。
This is very halal
这很清真 (zhè hěn qīng zhēn)

It all started with a joke. In 2013, a Chinese blogger posted a picture of two cans of meat that almost looked identical—one marked "braised-pork can" and the other marked with a halal symbol.
一切都始于一个玩笑。2013年,一位中国博主贴出两个肉罐头的照片,这两个罐头看上去几乎一模一样,但其中一个标明为"红烧猪肉罐头",而另一个却标有清真标志。
Pork is, of course, not allowed according to Islam. The company that produced the canned meat, soon released a statement that the two cans are of different products. The one with the halal logo is a can of braised beef, it claimed.
穆斯林当然是不能吃猪肉的。生产肉罐头的这家公司很快就发表了一篇声明,表示这两种罐头是不同的产品,有清真标志的罐头是红烧牛肉罐头。
The incident was mysteriously revived this year. "This is very halal" became a meme making fun of something inauthentic or someone who says one thing but does another.
今年这个事件莫名其妙地就重新发酵了。"这很清真"成为了一个表情包,用来取笑那些不可靠的事物或言行不一的人。
It is also often used as an offence to Muslims. For example, cartoons depicting bearded Muslims as terrorists carrying weapons accompanied with text such as "Heard you are not halal?" are commonplace on China's internet.
这个表情包还常被用来羞辱穆斯林。例如,中国互联网上经常会见到把长着大胡子的穆斯林描绘成携带武器的恐怖分子,图中还配有"听说你不清真?"这样字样的漫画。
Don't talk back to your father
不要跟爸爸顶嘴 (bú yào gēn bà ba dǐng zuǐ)

"Father" is a word that automatically implies authority and superiority in Chinese culture.
在中国文化中,"父亲"自然就意味着权威和优越性。
Chinese trolls flooded Taiwan president Tsai Ing-wen's Facebook page with the message that Taiwan and China are part of the same country after her victory in January's election. Tsai's party, the Democratic Progressive Party, has espoused pro-independence views, much to Beijing's displeasure.
在蔡英文赢得一月台湾领导人大选后,其脸书主页就被中国网友刷爆了,大家纷纷留言道"台湾是中国的一部分"。但蔡英文所属党派民进党却支持台独,这让中国政府十分不悦。
Many cartoons depict China as a panda with a man's face, accompanied with text like "Don't talk back to your father" or "How dare how you speak to your father like this!"
而许多漫画把中国描绘成一只长着人脸的熊猫,随图附言道"不要跟爸爸顶嘴"或"你敢和爸爸这样说话!"
Source: Quartz