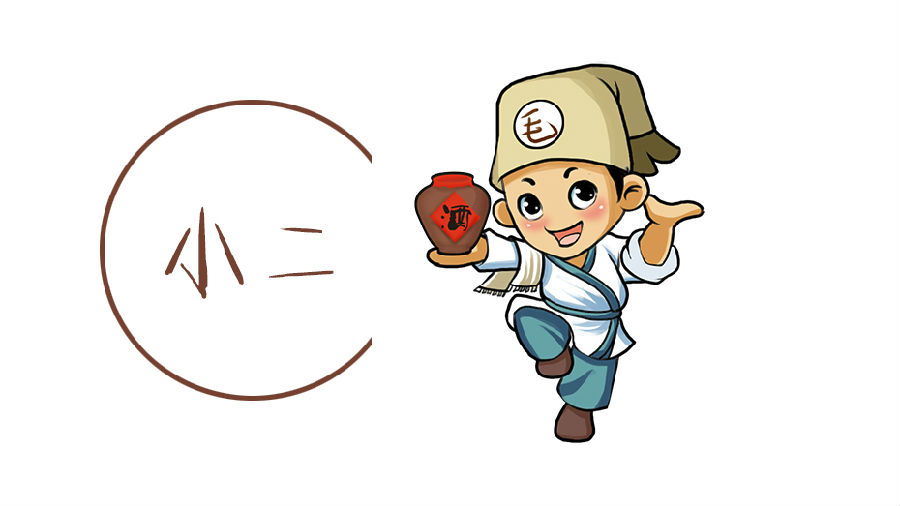 You may be wondering why a waiter in a restaurant or inn is called "店小二" (diàn xiǎo èr; literal meaning: little two) when you are watching a Chinese costume drama. Read on and find the answer in this article.
In the Yuan Dynasty, the lower-class people usually have no certain names. Only when one goes to private school will he have a formal name used in school. Or when he becomes a government official, he will have an official title. However, it is extremely hard for common people to go to private school or be an official. Most of them have few chances to achieve. Therefore, their names are usually given based on their seniority among brothers and sisters or the sum of parents' age. For example, the first emperor of the Ming Dynasty is called "重八" (chóng bā; double eight), and his great-grandfather is "四九" (sì jiǔ; four nine), father "五四" (wǔ sì; five four), second brother "重六" (chóng liù; double six), and third brother "重七" (chóng qī; double seven).
在元朝时期,生活在社会底层的普通老百姓一般是没有名字的,只有上了学才有学名,一旦做了官也就有了官名。但是,普通百姓家能够上学或当官的只是极少数,绝大多数没有这个机会。因此,他们的名字多是用行辈或者父母年龄合算一个数目作为称呼。如明代开国皇帝朱元璋的曾祖父叫"四九",父亲叫"五四",二哥叫"重六",三哥叫"重七",他本人叫"重八"。
Obviously, waiters in ancient times are the common people, so they must have a name containing a number. In an inn or restaurant, the boss is certainly the "店老大" (diàn lǎo dà), while the waiter is called "店小二".
古代酒店或旅店里的服务员,很显然都是老百姓,所以,人们也要给他们取一个数目符号用来称呼。当家老板是理所当然的"店老大",这些服务员也就随之被人们称之为:"店小二"了。
The article is translated and editted by Chinlingo. Please indicate the source for any use, reproduction or transfer.
本文由Chinlingo编译后发布,如需转载,请标明来源。