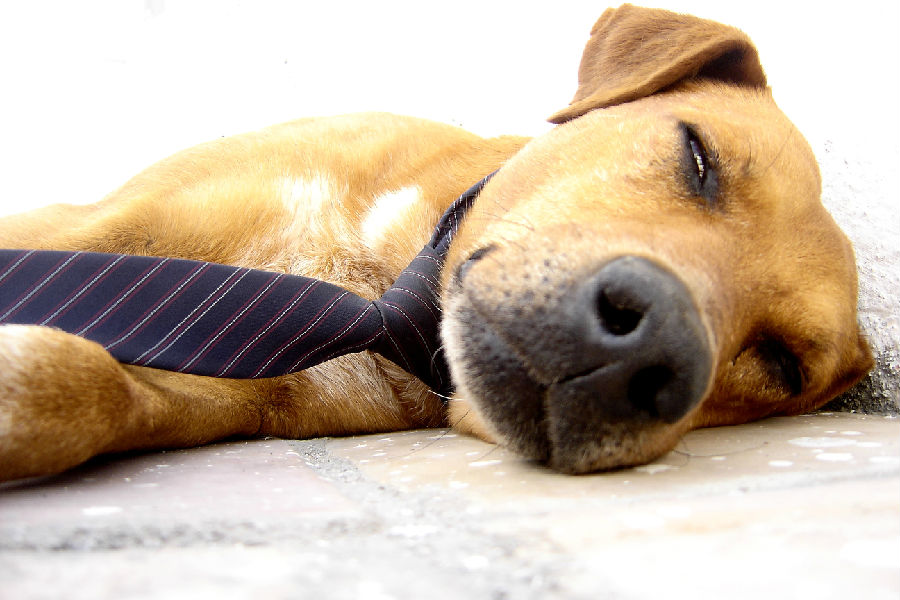 Long working hours are a way of life in China, no matter what the industry is. According to one estimate by a researcher at Beijing Normal University, Chinese workers log an average of 2,000-2,200 working hours each year – far higher than their counterparts in the United States (1,790 hours per year), the Netherlands (1,419), Germany (1,371) and even Japan (1,719), according to OECD statistics.
长时间的工作在中国已经成为一种生活方式,所有行业都难以幸免。根据北京师范大学的一位研究人员的估测数据,中国的员工每年工作时间平均在2000到2200小时,比美国员工(年均1790小时)、荷兰员工(年均1419小时)、德国员工(1371小时),甚至是日本员工(1719小时)都要长,以上数据来源于经合组织。
Working overtime is annoying, but they have to work overtime due to the great stress from increasing living cost and fierce competition. "加班汪" (jiā bān wāng) refers to the white-collar workers who often work overtime.
加班很烦人,但他们不得不加班,主要来自不断攀升的生活成本和激烈的竞争。"加班汪"指的是对那些经常加班的白领的虐称。
In one video that went viral this summer, an amateur Shanghai choir devoted a tongue-in-cheek song to their status as "overtime dogs" entitled "My Body Is Hollowed Out". (So far, the sofa is so far)
在今年夏天中国流行的一段视频中,上海一支业余合唱团演唱了一首献给"加班狗"的搞笑歌曲《感觉身体被掏空》。
The article is translated and editted by Chinlingo. Please indicate the source for any use, reproduction or transfer.
本文由Chinlingo编译后发布,如需转载,请标明来源。