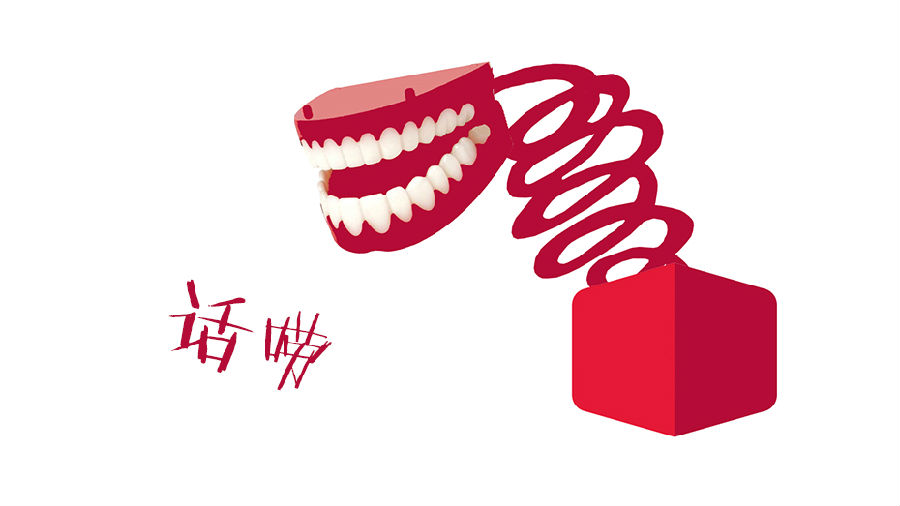 Have you ever met one around you that is addicted to talking? He talks much, talks whatever he likes and can't stop talking, like a patient of Tuberculosis (TB) that can't stop coughing. Such a person is called "话痨" (huà láo), now commonly known as 话唠 (huà láo). We can take it as "chatterbox" or "talkaholic" in English.
身边有没有这样的朋友?他们一张口说话就停不下来,什么事都说。他的话就像痨病患者的咳嗽一样的多,磨磨叽叽,没完没了,这种人就叫"话痨",又名"话唠"。我们可以理解为英文里的"chatterbox"或"talkaholic"。
话唠 (huà láo) is a talkative person who takes great pleasure in talking. He has trouble keeping quiet and listening when other people are around.
"话唠"指很喜欢讲话并且乐在其中的人。一般有别人在场的时候,"话唠"不说话就难受,很难做到不发言听别人说话。
Examples:
jiǎn jiù shì gè huà láo, bù guǎn bié rén shì fǒu yuàn yì tīng, tā dōu yào fā biǎo tā de yì jiàn.
简就是个话唠,不管别人是否愿意听,她都要发表她的意见。
Jane was a talkaholic who gave everyone her opinion whether they asked for it or not.
tā jiù shì gè huà láo, yì dǎ kāi huà xiá zi jiù tíng bú xià lái.
她就是个话唠,一打开话匣子就停不下来。
She is a chatterbox who never shuts up.
The article is translated and editted by Chinlingo. Please indicate the source for any use, reproduction or transfer.
本文由Chinlingo编译后发布,如需转载,请标明来源。