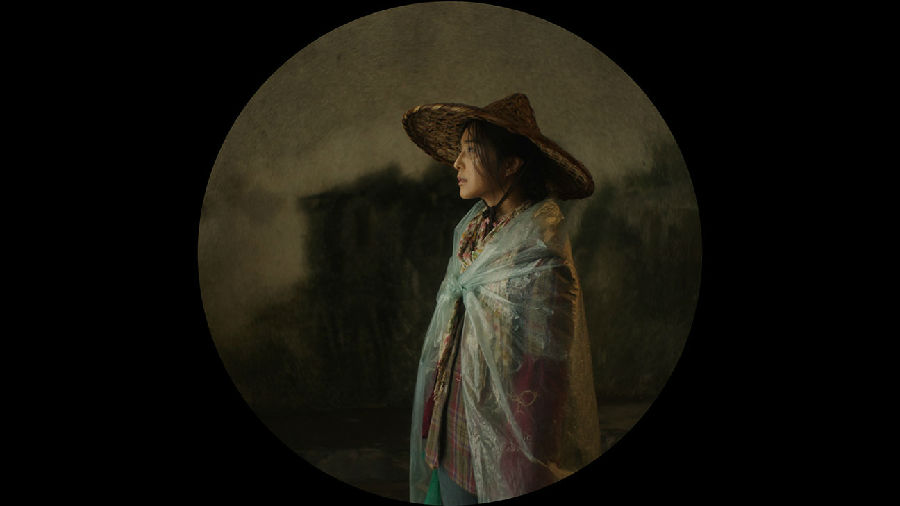 Renowned Chinese director Feng Xiaogang's latest film, I Am Not Madame Bovary, has won several awards at the San Sebastian, Toronto and Taipei Golden Horse film festivals.
最近,著名导演冯小刚所执导的影片《我不是潘金莲》话题度颇高,并分别在西班牙圣塞巴斯蒂安国际电影节、加拿大多伦多电影节以及台湾金马奖电影节上获得不同奖项。
Despite these accolades, the film has received mixed reviews from audiences. Some have praised the film for its satirical take on male-dominated society and political problems in China, while others have criticized the storyline as being absolutely absurd.
除了上述嘉奖及荣誉,该电影也获得了观众们不同的观影评价。一些观众认为该片较为犀利地讽刺并批判了中国的男权社会,有力地抨击了一些政治问题,有可圈可点之处;然而也有一些观众认为整个情节极其荒诞可笑,持批评态度者也不在少数。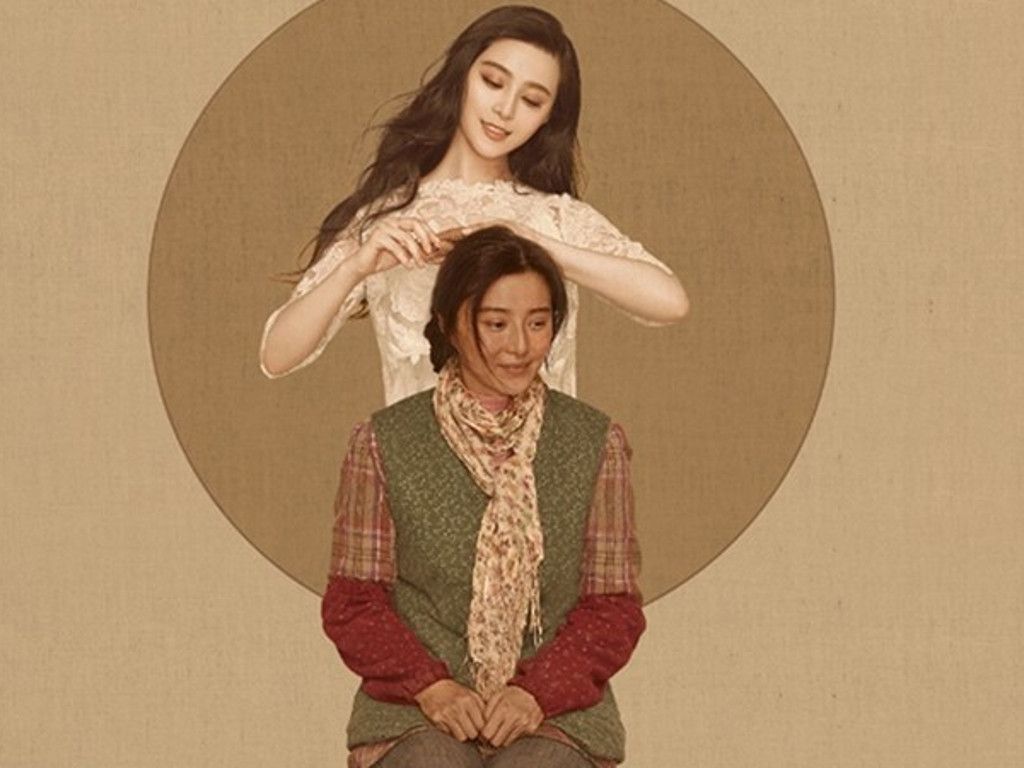 The film, which stars Chinese actress Fan Bingbing, currently holds a 6.9/10 on popular Chinese media review site Douban.
该电影由范冰冰主演,在豆瓣上的评分目前为6.9分(满分为10分)左右。
If you plan to see the film so you can judge it for yourself, some background information may help you understand it better.
如果您即将到电影院观看这部电影,届时您可以自行评价。现在小编要为您介绍一些该电影的背景知识,希望对您观影有所帮助。
Who is Pan Jinlian?
潘金莲究竟是何方神圣?
Literally translated, the Chinese name of the film is actually "I am not Pan Jinlian." Pan is a famous fictional beauty who appeared in the Ming Dynasty (1368-1644) novel Outlaws of the Marsh. The character is famous for having an affair with the handsome merchant Ximen Qing and murdering her husband Wu Dalang. The character's story is depicted in further detail in the erotic Ming Dynasty novel The Plum in the Golden Vase, in which she is written as a lascivious and coquettish woman.
如果将影片名用英语直译,应该为"I am not Pan Jinlian"。那么,潘金莲究竟是谁?事实上,潘金莲是中国四大名著之一《水浒传》中的一位美女,其时代背景为明朝(1368-1644)。在书中,潘金莲和一位名叫西门庆的英俊商人有染,并在后来杀死了自己的丈夫武大郎。这部分情节在明朝小说《金瓶梅》中有更加详细的展开和论述,在该书中潘金莲被描写成一个风情万种的荡妇。
In China, Pan is often regarded as a symbol of a pretty and dissolute woman who violates traditional morals.
在中国,潘金莲一直被视为美丽风流却违背传统伦理道德的"坏女人"典型。
In the film, Fan Bingbing's character Li Xuelian is from a small village. In order to get a home her husband's company only gives to single employees, she and her husband decided to get a "fake divorce." However, soon after the divorce her husband gets married to another woman and moves into the second home they bought. Feeling betrayed, Li turns to the courts in hopes of getting her divorce overturned so she can then divorce her ex-husband once again. However, she runs into considerable trouble when taking her case to the police, the mayor and the head of the county.
在《我不是潘金莲》中,范冰冰所饰演的角色李雪莲来自一个小山村。她和丈夫为了得到丈夫公司分配的"单身员工宿舍"便决定设计假离婚。然而,待他们离婚之后,李雪莲的丈夫便随即跟另一个女人结婚,并搬进了他们购买的爱巢之中。遭到背叛的李雪莲决定向法庭寻求帮助,希望可以驳回之前的离婚,之后自己再主动"甩"前夫一次。然而,在她向警察、乡长以及县长上访的过程中却遇到了重重阻碍。
Trying to defend himself, her husband calls her a "Pan Jinlian," telling everyone that she was not a virgin when they got married.
为了替自己辩解,李雪莲的丈夫称其为"潘金莲",到处宣扬李雪莲在结婚时已不是贞洁之身。
In order to clear her name and get justice, Li goes to Beijing to bring her case to the higher levels of government.
为了恢复自己名誉,李雪莲只身来到北京上访伸冤。
The topic of "fake divorces" is actually a very real issue in China.
事实上,"假离婚"这种事件在中国并非少见。
As housing prices continue to rise, regulations concerning the number of houses a family can own have increased.
随着房价不断飙升,针对每家拥有住房数量的规定也不断增多。
This has led to many issues. For instance, when rumors that down payments for a second home in Shanghai began circulating in September, the number of couples who filed for divorce was so high that the local civil affairs bureau had to shut down for a day.
上述情况也引发了一系列问题。比如,今年九月份,上海流传的家庭二套房首付比例提高等流言满天飞,使得当地的离婚率飙升,当地民政局不得不关门一天,停止办理任何业务。
French connection
潘金莲和包法利夫人
Since most people outside of China are unfamiliar with the character of Pan Jinlian, the translators decided to find an equivalent character in Western literature for the English name of the film. They ended up settling on Madame Bovary.
因为许多外国人并不知道谁是潘金莲,所以译者在翻译名字的时候便找了一个在西方文化中和潘金莲角色对应的人物,就是后来所看到的" Madame Bovary"(译为《包法利夫人》)。
Madame Bovary is the title of French writer Gustave Flaubert's masterpiece novel. Emma Bovary, who lives in a small town in France and is the wife of a doctor, has several affairs as she tries to escape from a life of banality.
包法利夫人是法国现实主义作家古斯塔夫·福楼拜所著小说中的一个人物。爱玛·包法利住在法国的一个小镇里,丈夫是一名医生,但她却不甘平庸的生活,到处沾花惹草,多次和其他男人通奸。
The novel, published in 1857, was once regarded as pornographic because it involved content that violated the moral and religious ethics of the time. However, it is now regarded as a masterpiece of literary realism.
该作品在1857年出版,由于书中涉及大量违背伦理和道德的内容描写,曾一度被认为是色情小说。然而,这部作品在目前被公认为是一部文学现实主义的杰作。
Emma Bovary and Pan Jinlian share many similarities. Both represent the life of women who went beyond the rules of their time. They also both reflect the male-dominated society of the period.
爱玛·包法利和潘金莲有许多相似之处,都展现了两个不满足于现状,妄图去打破生活桎梏的女性形象,同时也反映了当时男权社会的社会现实。
Source: Reuters