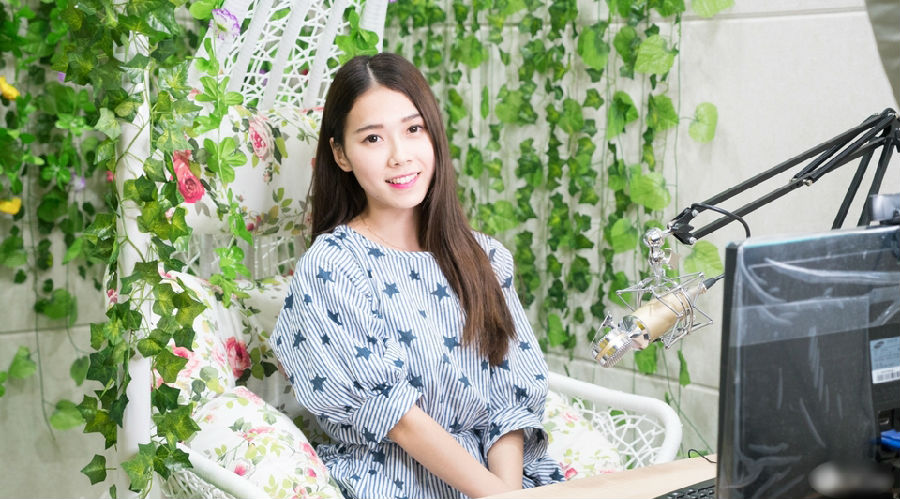 Camgirl, known as "网络女主播" (wǎng luò nǚ zhǔ bō) in Chinese, is a girl or young woman who broadcasts live pictures of herself over the web.
网络女主播指的是在网上做视频直播的女孩儿或者年轻女性。
In the past couple of years there has been an online explosion in the number of personal Webcam sites. More people are choosing to live in front of a camera, hooked up to the Internet via a high-speed connection.
过去一些年,个人视频网站呈爆炸式增长。更多的人选择以视频直播为业,通过高速互联网进行视频直播。
Most are girls and young women broadcasting from the most private spaces of their bedrooms, bathrooms and living rooms. These "Camgirls" rule the world of amateur Web sites, attracting thousands of hits daily. Some have become self-made celebrities.
其中大多数主播是女孩儿或者年轻女性,直播地点不乏最私密的空间,比如卧室,浴室和起居室。这些网络女主播遍布在业余网站,每天吸引数千点击量,很多已经从草根变为明星。
Individuals in this profession often charge a fixed fee per minute, however many encourage viewers to purchase items on online wish lists or to add money to online accounts. They may also earn money through advertising.
一些网络女主播按分钟计费,还有很多人鼓励观众按照网上的愿望清单购物,或者在网络账户中充值。她们还可以通过做广告赚钱。
Source: China Daily