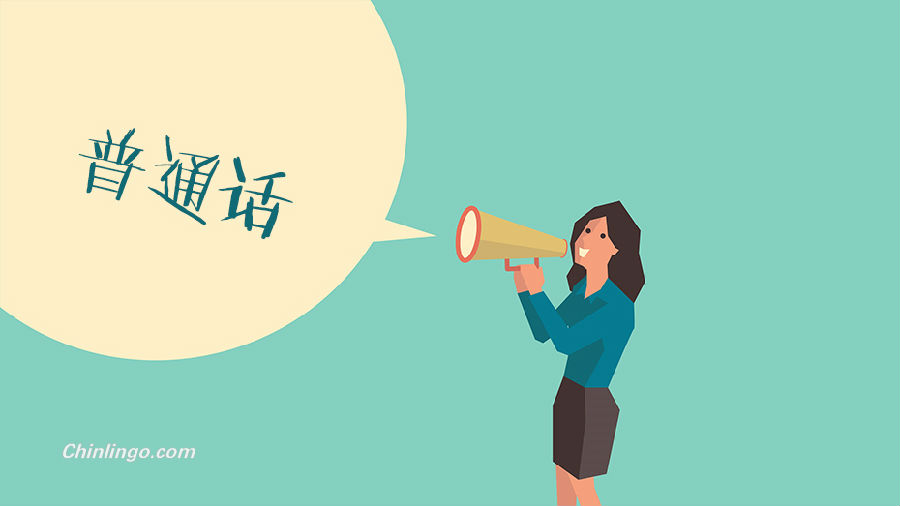 Getting ready to learn Chinese in China? Well, here's an interesting fact you might want to hear – according to a report from the People's Daily the best speakers of Putonghua (Standard Chinese) in China are not actually Beijingers but residents in the small county of Luanping in Chengde, Hebei Province.
准备在中国学习汉语吗?那么有一个有趣的小真相你也许想要知道–据《人民日报》的一篇报道显示,普通话说得最好的人其实不是北京人,而是住在河北承德滦平县的人们。
Located in the northeast of Hebei appropriately 165 kilometers away from Beijing, Luanping County, with an estimated population of 315,000 residents, has the honor of being the hometown of Putonghua.
滦平位于河北东北部,距离北京大约165公里远。滦平县人口大约有31万5000人,享有"普通话之乡"的美誉。
According to the People's Daily report, early in the 1950s prior to the establishment of a national standard, two linguists from the Chinese central government were sent to Luanping to conduct field research among the villagers. One of the interviewees, Bai Fengran, a 14-year-old student at the time, now 77, was introduced to the Beijing experts by his teacher. They asked him to read aloud a newspaper article and then another two articles from a Chinese book. Listening carefully, the two researchers were amazed and surprised by the young man's perfect pronunciation. This young man and many other interviewees they met caused Luanping to stand out.
据《人民日报》报道,在上个世纪50年代普通话标准建立之前,中央政府委派两名语言学家前往滦平,在村民间进行实地调研。其中一名接受访谈的人名叫白凤然(音),当时只有14岁(现年77岁)的他还是一名学生,他的老师把他介绍给了来自北京的专家们。他们要求白凤然大声朗读报纸上的一篇文章,然后又朗读了一本语文书里的另外两篇文章。两名研究员仔细听取了白凤然的朗读过程,他们对这个年轻小伙完美的发音感到非常惊奇。白凤然和其他接受访谈的人们最终使得滦平脱颖而出,成为了普通话标准音采集地。
Recordings were collected and brought to Beijing by the linguists, which in turn led to the county being chosen as one of the example sites for pronunciation when it came to establishing and promoting a national standard language to other parts of China where local dialects were the daily spoken language.
两名语言学家收集了滦平县人们说话的语音,并将其带到了北京,这使得滦平县成为了普通话发音样本采集地之一,后来形成了全国标准的普通话,并被传到了中国其他方言地区。
So why are Luanping people speaking the most standard form of Putonghua instead of Beijingers?
那么为什么滦平人说的普通话最标准,而不是北京人呢?
This mainly comes down to historical reasons.
这主要是由历史原因导致的。
Wang Guoping, a historian and vice chairman of the Luanping County Committee of the Chinese People's Political Consultative Conference, explained to the People's Daily that in the beginning of the Ming Dynasty (1368-1644), the Yongle Emperor, in order to protect the empire's northern border from the military threat of Mongolia, ordered all of the residents and armies in that threatened area to relocate to the inner side of the Great Wall. Luanping was part of that abandoned zone.
历史学家、滦平县政协副主席王国平(音)向《人民日报》解释说,明代(1368-1644)初期,为了保护北部边境不受蒙古人的军事威胁,永乐皇帝下令该危险区域所有的居民和军队都撤退到长城内。而滦平就是那个被舍弃地区的一部分。
This policy continued for more than 200 years, during which almost all the previous dialects from the Luanping area disappeared. At the beginning of the Qing Dynasty (1644-1911), however, people began moving back to the region. Most of those migrants were nobles, imperial ministers and their families, who spoke the official language of the period that later formed the foundation of today's Luanping Putonghua.
这一政策持续了200多年的时间,在此期间滦平几乎所有之前存在过的方言都消失了。然而,清代(1644-1911)初期,人们又开始重新搬回了该地区。大多数搬迁而来的人都是贵族、大臣、以及他们的家人,这些人都讲着当时的官话,后来成为了今天滦平普通话的基础。
For Chinese culture and language lovers, be they foreign or Chinese, most imagine Beijing is the ideal place to study and learn Putonghua, but actually many international students in Beijing end up picking up the local Beijing accent, which actually has certain very local elements which are not seen in Putonghua, such as a heavy use of the -er suffix and the omission of certain syllables when speaking.
对于爱好中国文化和语言的人们来说,无论他们是外国人还是中国人,大多数人都将北京想象成学习普通话最理想的地方,但是事实上在北京学习的许多国际学生最后学会的却是北京话。而北京话事实上有一些普通话中不具备的、非常本土的元素,例如大量使用儿化音、说话时省略掉某些音节等等。
Source: Global Times