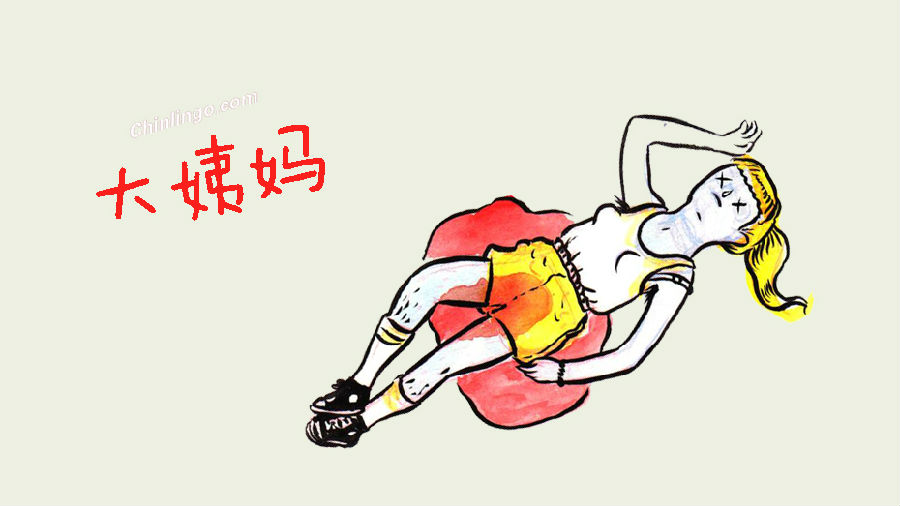 When the period comes, most women often feel ill and depressed. Interestingly, "on my period" is a great excuse for everything. Do you know how to say it in Chinese?
Funny way:
wǒ "dà yí mā" lái le
我"大姨妈"来了
My period is coming today.
I'm having my period/I'm on my period.
My period is over.
I just had my period yesterday.
My aunt Flo is visiting.
I'm having the painters in.
Charlie's come.
Plain way:
lái lì jià le
来例假了
I'm having my monthly period.
Direct way:
lái yuè jīng le
来月经了
I'm on the menstrual period.
Euphemistic way:
měi gè yuè nà jǐ tiān
每个月那几天
That time of the month
The article is translated and editted by Chinlingo. Please indicate the source for any use, reproduction or transfer.
本文由Chinlingo编译后发布,如需转载,请标明来源。