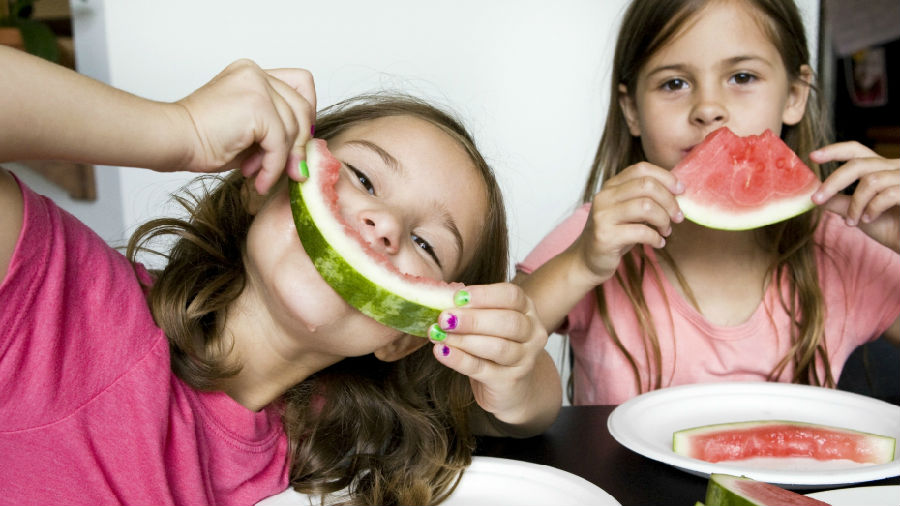 The sizzling summer is the best season to eat watermelon.
火辣辣的夏天到了,又是一个吃西瓜的季节。
Get out of the house and pick a big watermelon!
大家纷纷走出家门,走进超市,挑上一个大西瓜。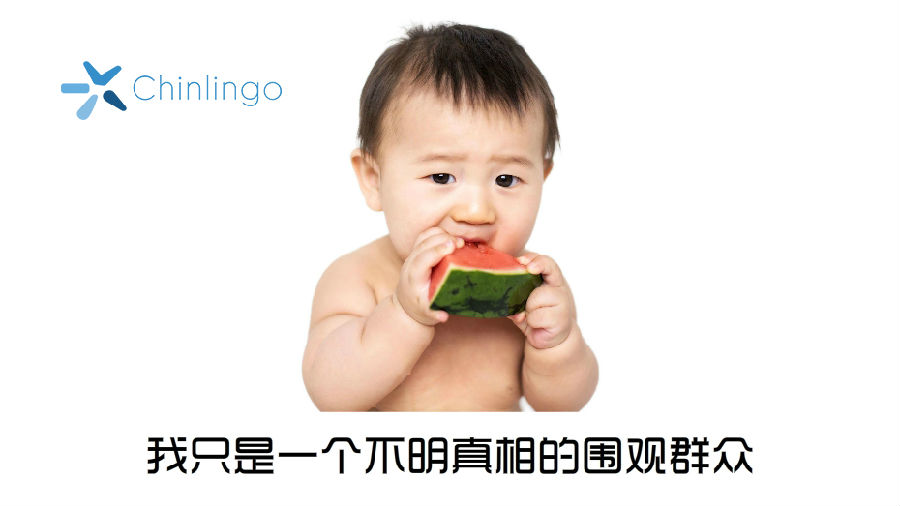 Then, back into the air-conditioned room, while enjoying the melon, post casually on the internet forums, "我只是一个不明真相的吃瓜群众" (Literally, "I'm just a melon eater ignorant of the facts"). What a life!
然后回到自己开着冷气的房间,一边吃着西瓜,一边上网逛论坛,顺带评论一句:"我只是一个不明真相的吃瓜群众",生活美滋滋。
So, 吃瓜群众= melon eaters?
那么,吃瓜群众=一群吃着西瓜的人?
Oh, no, of course not.
哦不,当然不是。
In fact, "我只是一个不明真相的吃瓜群众" (wǒ zhǐ shì yī gè bù míng zhēn xiàng de chī guā qún zhòng) has been adapted from the internet slang term "不明真相的围观群众" (bù míng zhēn xiàng de wéi guān qún zhòng), which refers to those onlookers who have witnessed the whole course of a sensational event but keep ignorant of the fact.
"我只是一个不明真相的吃瓜群众"这句话,改写自网络热词"不明真相的围观群众"。在各大新闻事件中,常常会出现一批不清楚事情真相但却默默围观了整个过程的路人,这就是"不明真相的围观群众"。
The connotation of "吃瓜" (chī guā) originates from a piece of social news. In a video showing high school girls fighting, a girl onlooker is seen eating watermelon all the way. This girl has then been dubbed as "吃瓜群众" by Chinese netizens. Thus, "吃瓜" has the connotation of "look on" . "不明真相的围观群众" turned into the picturesque "吃瓜群众".
而吃瓜这个梗,则出自一条社会新闻。在一个中学女生打架的视频里面,有个从头到尾一直在吃西瓜的围观女生。这个女生被中国网友们戏称为:吃瓜群众。因而,吃瓜也被附上了"围观、看热闹"的含义。"不明真相的围观群众"就变成了更具画面感的"吃瓜群众"。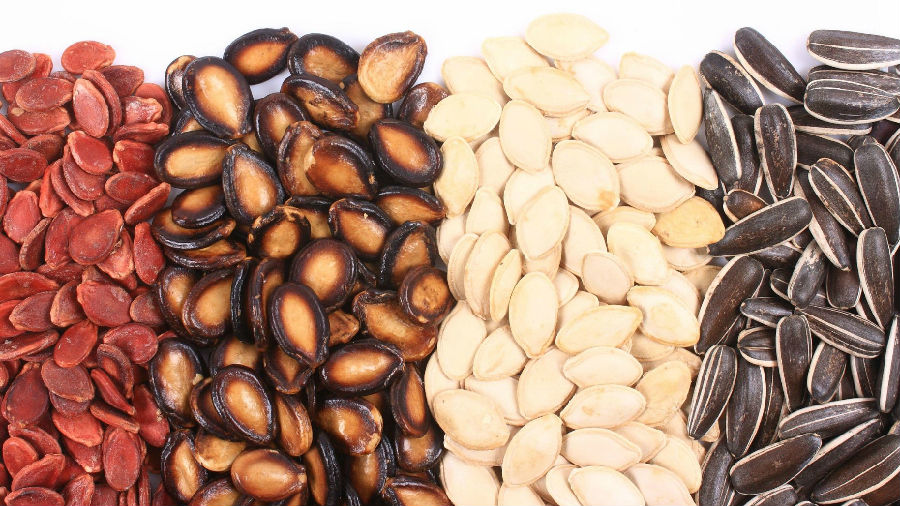 However, some people believe that "瓜" here is the abbreviation of "瓜子" (guāzi; melon seeds) rather than "西瓜" (xī guā; watermelon).
当然,也有一些人认为,这里吃的"瓜"是"瓜子",而非西瓜。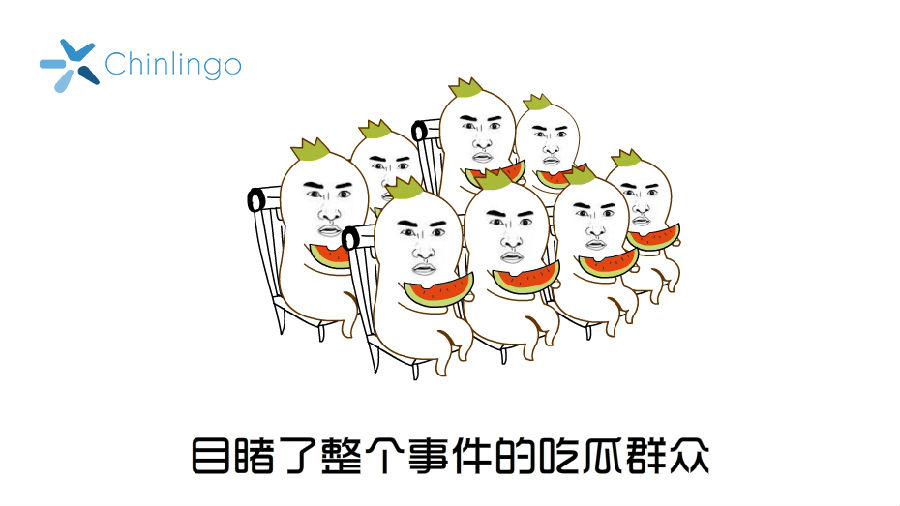 On various Chinese social networks, such slang as "前排出售瓜子饮料小板凳,坐等好戏" (Literally, I'm waiting for the wonderful performance while selling melon seeds, drinks and stools in the front seat) and "前排吃瓜子" (Literally, eat melon seeds in the front seat) are often employed by the net potatoes who want to be the first commenters. "吃瓜群众" are these netizens.
在中国的各种论坛、贴吧等社交平台上,网友们喜欢用"前排出售瓜子饮料小板凳,坐等好戏"、"前排吃瓜子"等网络用语来抢占评论区,"吃瓜群众"也就是这批抢前排搬板凳嗑瓜子的围观群众的简称。
And, it reminds me of the scene: a group of people sit around, cracking melon seeds, gossiping and enjoying the drama.
这让我不由联想出一个画面:一群人围在一起,边磕着瓜子边聊天看好戏的情景: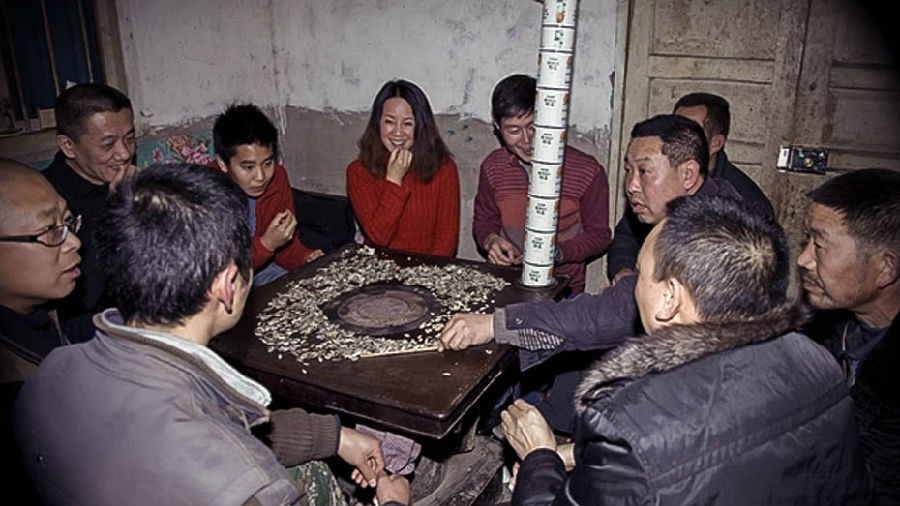 In short, "吃瓜群众" is a new slang word created by the humorous netizens by integrating "不明真相的围观群众" in different news events and "前排吃瓜子" & "前排吃瓜" on social networks.
可见,"吃瓜群众"是幽默的网友们将各大新闻事件中出现的"不明真相的围观群众"和网络社交平台上"前排吃瓜子"、"前排吃瓜"等相结合而成的一个网络新词。
"吃瓜" = look on
"吃瓜",即"围观"。
Either eating watermelon or cracking melon seeds is the posture of onlookers. They are ready to watch what will be on, but will never get themselves involved. Surely, they say to themselves in the mind, "I'm just eating watermelon, in silence."
不管是吃着西瓜,还是磕着瓜子,都是一种围观的姿态。或是准备默默看好戏,或是打算不参与其中而远离纷争。总之,所有吃瓜群众的心理独白肯定是:"我就默默吃着瓜不说话"。
The article is translated and editted by Chinlingo. Please indicate the source for any use, reproduction or transfer.
本文由Chinlingo编译后发布,如需转载,请标明来源。