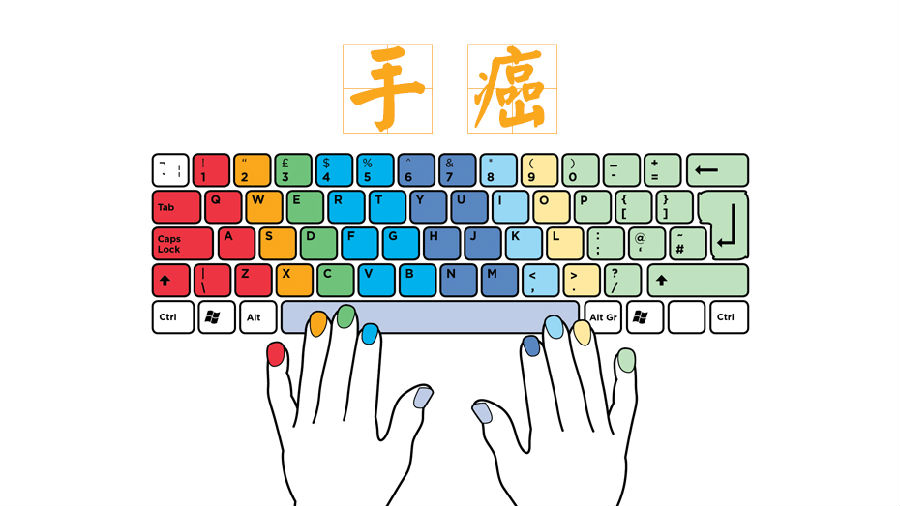 We've talked about "直男癌" (zhí nán ái). Today, We'd like to introduce you another 癌-suffixed slang term – "手癌" (shǒu ái), or "hand cancer" literally.
伙伴们,我们之前给大家介绍过"直男癌"小编今天要给大家介绍另一个"癌"系列网络热词——"手癌(shǒu ái)"。

Oh, no! It is not "吃粪" (eat shit). Listen, I didn't mean it that way.
噢,不!不是吃粪!你听我解释,我才不吃这种东西……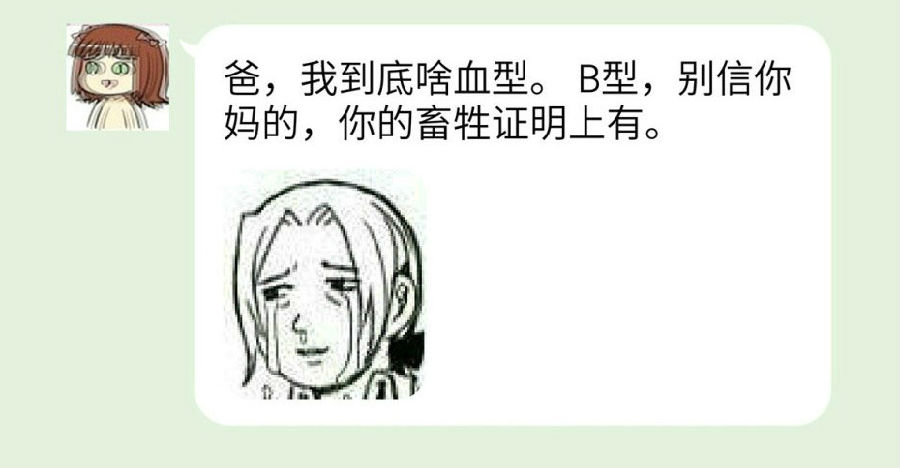 Speaking of "手癌", I think you all must have known the character "手" (hand). By contrast, "癌" may seem difficult to you. Containing the radical "疒" ("disease radical" literally), which indicates the character is related to a disease, and the word "癌" means "cancer" in English. Horrible, isn't it? But don't get scared. "手癌" is indeed not a real disease. As shown in the screenshot above, it refers to a phenomenon of making mistakes by typing wrong characters or using wrong emojis or pictures on network platforms or social Apps.
手癌——手,相信大家都认识;"癌"字较难,包含部首"疒"的字一般都与疾病相关,"癌"本义指的是"细胞恶性增生而形成的恶性肿瘤",说起来有些可怕……但是大家不要被吓到了,"手癌"并不是指一种真正的疾病,而是指像上图那样,在网络平台或者各类社交软件上手快打错字或者手滑发错表情和图片的一种现象。
"手癌患者" (shǒu ái huàn zhě; hand cancer sufferers) are the people who usually make such mistakes in typing characters.
"手癌患者(shǒu ái huàn zhě)"所指的就是经常犯这种错误的人群。


Clinical manifestations of "手癌":
手癌的临床表现:
1. The character sent by mistake shares the similar or same sound with the correct one intended to be sent. They are completely unrelated in meaning. The wrong character has nothing to do with what is being talked about.
出错的词语与本来要表达的词语音同,但意义完全不同,与聊天内容毫无关系。
2. Such a mistake happens to be a laughter or equivoque.
一些小错误刚好产生搞笑或双关的效果。
Features of "手癌患者":
手癌患者的特征:
1. They prefer the Pinyin input method for Chinese characters typing.
喜欢用拼音输入法。
2. They usually do not check the characters before sending.
发消息之前通常没有检查的习惯。
Therapy for "手癌":
手癌的治疗方法:
1. Slow down and slow down when typing words.
速度可以放慢一点,再慢一点,大家有话好好说。
2.Have a second look before sending the words.
点击发送之前可以多看一眼,检查一下。
Personally, "手癌" doesn't have to be treated. An unintentional "手癌" always makes others sidesplitting, and laughter makes us always look younger, so it is indeed an unexpected joy. I must admit I am a late-stage "手癌" sufferer. Nevertheless, I have finished this article smoothly and correctly. What a job!
其实个人看来,可以不用治疗,不经意的手癌现象常令人捧腹,笑一笑,十年少,也算是意外收获的欢乐,小编自身可以算手癌晚期患者了,能顺利写完这篇短文相当不容易啊。
The article is translated and editted by Chinlingo. Please indicate the source for any use, reproduction or transfer.
本文由Chinlingo编译后发布,如需转载,请标明来源。