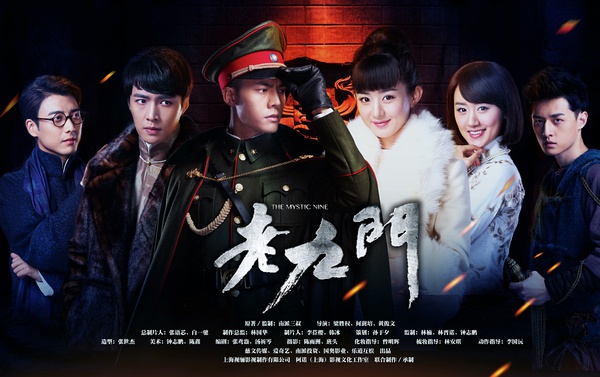 ‍‍
The drama The Mystic Nine is a prequel to The Lost Tomb in which the story focuses on the exploits of the nine grave robbing families in the 1940s. With the help of his friends Fortune Teller Qi Tie Zue and Opera Singer Er Yue Hong, General Zhang Qi Shan entered into a strange mine to discover a mysterious ancient tomb. After many untold dangers, he uncovered a Japanese plot to kill the residents of Changsha city. The men banded together to stop the Japanese's plot, thereby saving their city.
这部剧是《盗墓笔记》的前传,故事主要描写的是20世纪40年代9个盗墓家族的壮举。张启山将军,在他的两个朋友(算命先生齐铁嘴和戏子二月红)的帮助下,进入了一个诡异的矿山,并发现了一个谜一般的古墓。在遭遇了数不清的危险之后,他发现日本人筹划的屠杀长沙城的阴谋。大家齐心协力挫败日本人的阴谋,并挽救了长沙城。
There are many fans of The Lost Tomb overseas, and what do they think of this latest hot TV play The Mystic Nine?
国外也有很多"盗墓粉",那么他们对这部最新的大热剧有什么看法呢?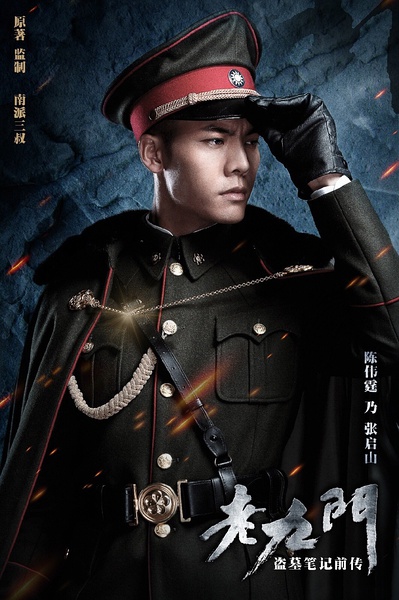 Excited about this!! William looks so handsome in the theme video. Let's hope his acting is not like the robot of Zu Mountain!
这让我太兴奋了!陈伟霆在这部剧里太帅了。希望他在距离的演技不要像《蜀山战纪》里那么机器人!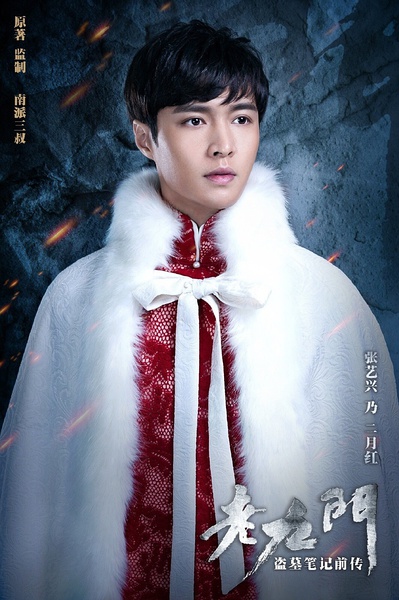 @Julianne Lin:
Started watching right away. To be honest, William is super hot and super cool here, but his character's still kind of bland so far. Overall though, loving Er Yue Hong. Cool, collected, but still mysterious, yet gentle. Him and Ya Tou are so sweet. I think Zhao Li Ying's appearing in ep 9 or 10 now.
剧一出我就开始看了。老实讲,虽然陈伟霆在里面超级性感超级酷,但他的角色到目前为止有点平淡。不过,我爱死二月红了。他很酷、很镇定,但同时也很神秘、很温柔。他和丫头很有爱。我想赵丽颖应该会在第9或第10集出现。
All together, liking this WAY more than Lost Tomb. This really feels like the Grave Robbing series it is. It's hell-a creepy. Way scarier (for me, I'm a pansy) than i expected, and love the 9 families history, alliance, and the setting. It really truly feels like a Nan Pai San Shu (Uncle Three) story finally.
总的来说,比起《盗墓笔记》我远远更喜欢这个。这个的感觉就和盗墓系列的原著一样。真的恐怖出翔了。比我想象中俄要吓人多了(至少对我来说,我是个怂人)。而且我超级喜欢9个家族的历史、他们的联盟,以及整个背景设定。这才终于真的真的看起来像南派三叔写的东西。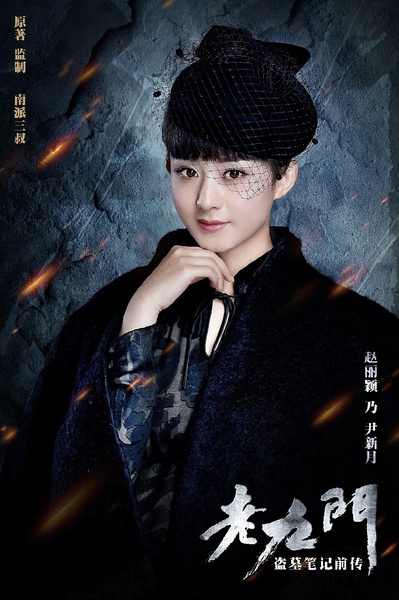 @Serena:
It didn't have the addictive quality I was looking for but so far so good. There are some sub-plots where I really can't find in myself to care for but I guess that's what the fast forward button is for. I finally managed to catch Li Ying (the real reason I'm watching this, really) and from what little I've seen of her character, she's awesome already. I really can't wait for her to start winning over William Chan's character.
这部剧并没有我想象中那种令人上瘾的特质,不过到目前为止还行。其中一些次要剧情我个人真的完全不感兴趣,不过我想快进键就是为了这种时刻才存在的嘛。我终于在里面看到赵丽颖了(她才是我看这部剧的原因),虽然目前我看到的她的戏份不多,但已经赞爆了。我已经等不急看她开始把陈伟霆的演的角色搞到手了。
Of course, some people have different opinions about it:
当然了,也有一些其他人有不一样的看法:
@Serena:
I personally find William Chan a mediocre actor but his no-nonsense character here (with a wry sense of humour) suits his appeal. And he's positively smoldering in that uniform. As for Yi Xing, he's still pretty green and he's not too convincing at portraying the conflicted, loving family man his character is. Everyone else is pretty great though. Ba Ye (the 8th) is my favorite character by far, he's freaking hilarious.
我个人觉得陈伟霆是个很平庸的演员,但他那无厘头的角色跟他的气质真的很搭(我感到了一种扭曲的幽默感)。而且他在那身制服里显得很撩人。至于张艺兴嘛,他还太嫩了,而且他在塑造这么个矛盾又重情的人夫时显得很没有说服力。不过其他人都还是挺棒的。到目前为止,八爷是我最喜欢的角色,他太有喜感了。
@Xingmi:
This is totally diffident then what i usually watch, but I find it very enticing and mystifying…I don't understand why they dub over with a diffident voice, it ruins the whole character, specially since I'm used to Yixing's voice… I don't know if it's Chan William true voice but it suits him…
这和我一般看的东西都不一样,不过我觉得这挺引人入胜。我不明白他们为什么要用另外的人来重新配音,这把整个角色都毁了,更何况我已经习惯了张艺兴的声音。我不知道陈伟霆的声音是不是他自己的,但那很适合他。‍‍