Knowing just about 1,000 Chinese characters will enable you to understand about 90% of written communication. But most learners complain it's hard to find the most effective ways to learn to write Chinese characters the fastest and easiest way.

只要认得约一千个汉字就能看懂90%的书面文字。但大部分学习者抱怨很难找到有效的方法,让汉字学起来又快又简单。
Learning Chinese characters should be easier than you thought. Magic? Too good to be true? No, just a systemized learning strategy instead of the brute-force rote learning that too many learners are stuck with. Check out the methods below.
学汉字要比你想象的简单。真有这么神奇吗?难以置信?只要有一套系统的学习方法,而不是像大部分学习者无法摆脱的用蛮力机械学习。试试以下这些方法。
1. Learn to write characters based on recognition 先认后写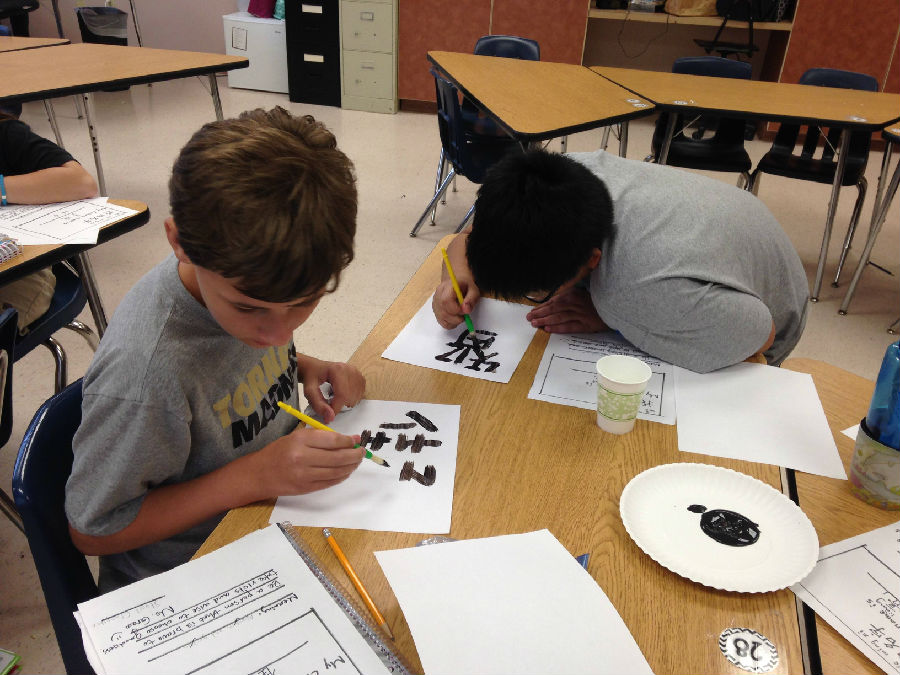 Recognize the shape, meaning and pronunciation of the character. Focus on recognizing, rather than writing.
先感知字形、理解字义、记住字音,降低书写的要求。先认后写,多认少写。
2. Trace in black ink over characters printed in red 描红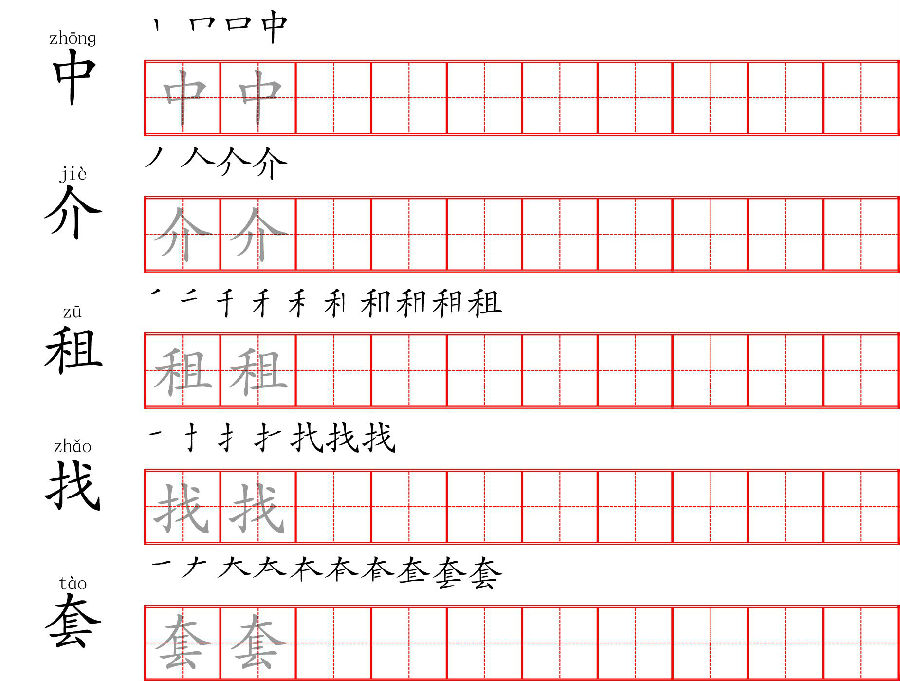 Trace in black ink over characters printed in red is good for both pupils and foreign Chinese learners. Get some handwriting exercise books and practice as often as you can.
使用描红本或描红纸练习书写是小学生初学汉字常用的方法,也适用于外国学生。
3. Decompose the components 笔画分解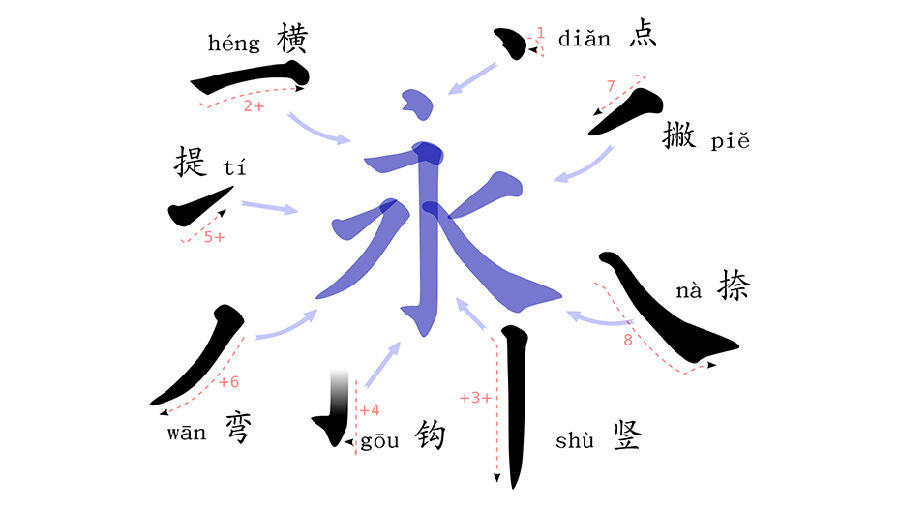 The fastest way to memorize new characters is to decompose them on their main components and connect these components together to somehow convey the meaning and the shape of the characters you want to learn.
把汉字正确分解出笔画来,这是记忆新词汇最快捷的方法。分解所要学的汉字的主要部首,并把各部首与该汉字的含义、形状联系起来。
4. Remember the correct stroke order 笔顺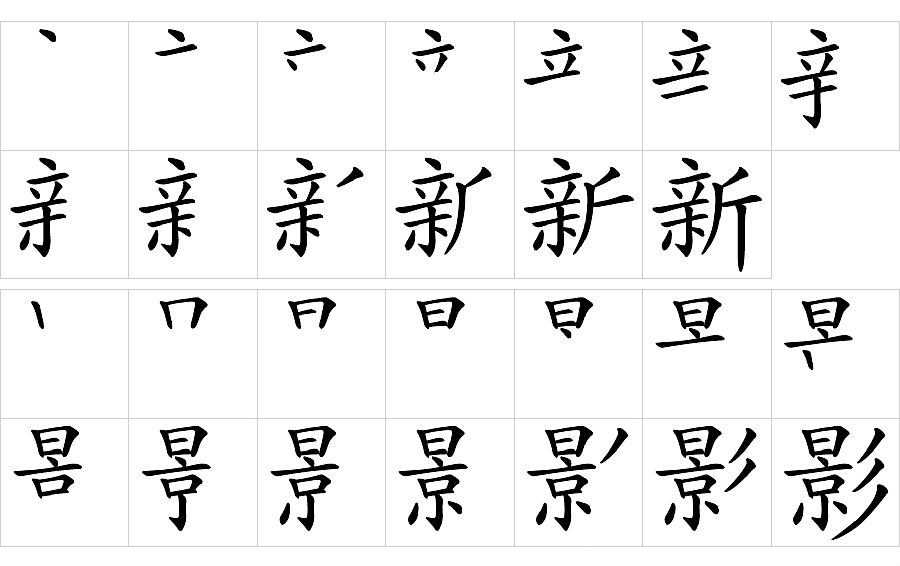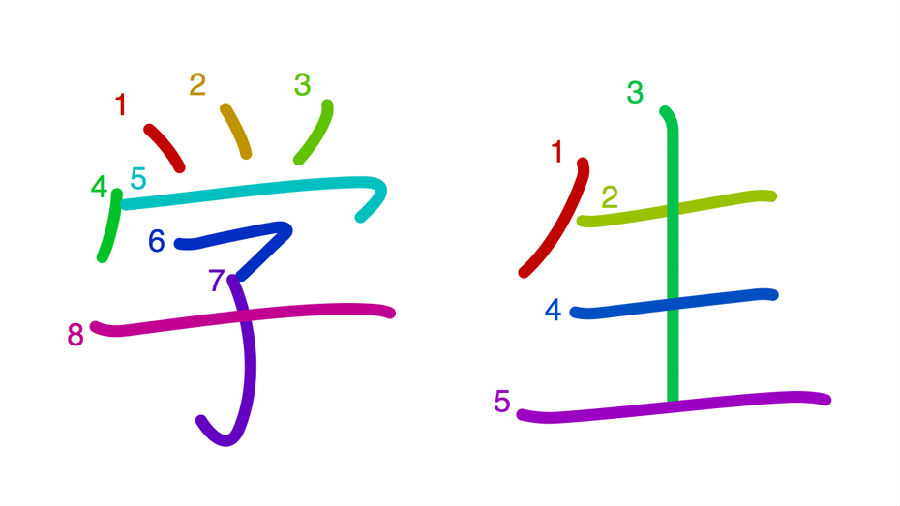 Choose some characters that are easy to make mistakes in stroke orders, and do practice. For example, the characters "与, 车, 火, 出, 脊, 登, 考, 皮, 讯, 管, 凹 and 凸" are often confusing with their stroke orders.
选择容易写错笔顺的汉字进行操练。例如"与、车、火、出、脊、登、考、皮、讯、管、凹、凸"等字都是容易写错笔顺的。
5. "Handwrite" by gesticulating in the air 书空
Put paper and pen aside, follow the teacher to "write" characters by gesticulating in the air. Meanwhile, speak out the names of strokes. This method will help the learner remember the stroke name and order correctly.
不用纸笔,跟着老师用右手食指在空中写字,同时说出笔画名称来,如"术"字:"横、竖、撇、捺、点。"这个方法可以规范笔画名称和笔顺。
6. Use flashcard 识字卡片
Flashcards are widely used as a learning drill to aid memorization by way of spaced repetition. The pictures or cues on the flashcard are helpful to remember Chinese characters. Learners can use flashcards to guess the pronunciation, meaning and word formation.
识字卡片在学习训练中使用很广,通过间歇重复来辅助语言学习者的记忆。卡片上的图形和提示对记忆汉字非常有用。识字卡片有多种使用方法,如看汉字猜读音、字义、联系组词等。
7. Form a character with components 部首组字
Assume that two learners are doing practice here. One of them ask the other to form more than 10 Chinese characters using the components "口, 十, 又, 土 and 女".

假设有两位学生在做练习。一位学生提供一组部首如"口、十、又、土、女"等,要求另一位组成十个以上的汉字。
8. Write from dictation 听写默写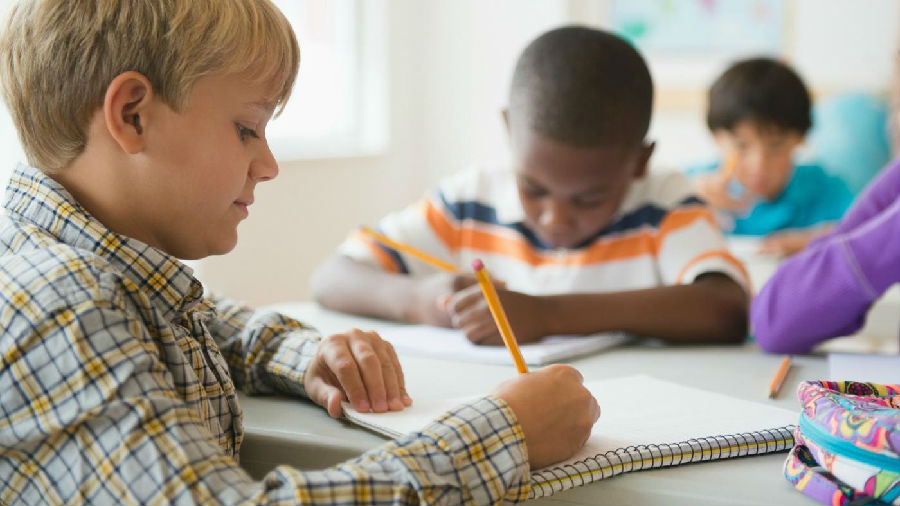 It's the most common way to test your learning result, but shouldn't be used as the only or main method, as it's hard for the alphabetic language learners to associate sound with the shape of a character in a short term.
这是最常用的检验掌握汉字的方法之一,但不宜作为唯一或主要的方法,因为以拼音文字为母语文字的学习者,短期内难以通过声音来联系汉字字形。
9. Differentiate characters with similar forms 形近字辨析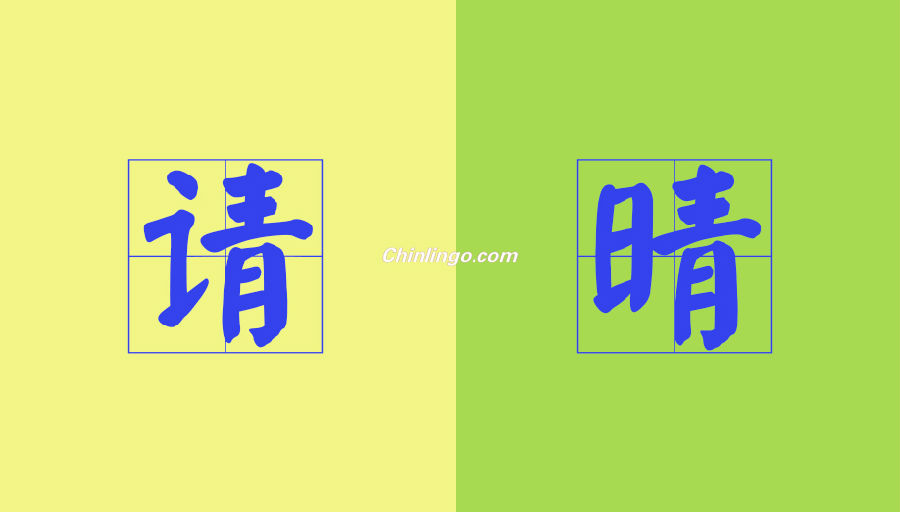 There are numerous characters with similar forms in Chinese language. The learners can differentiate the characters through analyzing the differences of strokes and components, as in the characters "请, 情, 清 and 晴".
汉字中形近字很多,可以通过辨析形近字的笔画、部首差异来发现规律、记忆汉字。如"请、情、清、晴",可以试着指出它们的差异、讲解字义。
Try out more ways to find a funny and suitable one.
多尝试,找到生动有趣又适合自己的学习方法。
The article is translated and editted by Chinlingo. Please indicate the source for any use, reproduction or transfer.
本文由Chinlingo编译后发布,如需转载,请标明来源。