It's exciting to travel around China, if a non-Chinese speaker can recognize some Chinese and do everything on his own. We've collected 10 Chinese words that will appear most frequently in your trip. Keep them in mind, and you'll finish your trip without troubles, no matter whether you have learned Chinese before.
如果一个不会说中文的老外还能自助游中国,那该是多兴奋的事。这里我们列了10个汉语词汇,这些词汇最常出现在你的中国旅途中。记住它们。不管你是否学过中文,也许你会毫无障碍地完成你的中国自助游呢。
1. 网吧 wǎng bā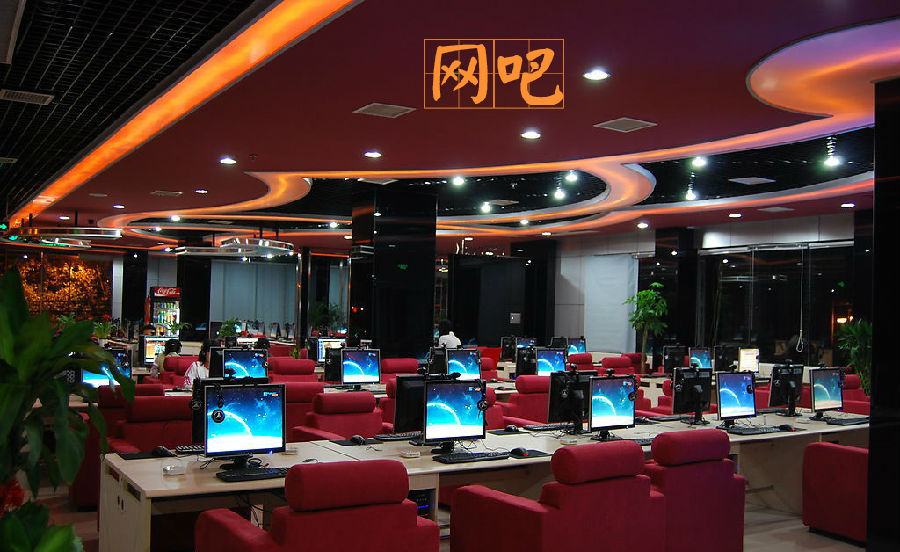 At the very least, you want to be able to go online and find what you need..
起码,你可以联网上线,查询需要的信息。
2. 男 nán = male
3. 女 nǚ = female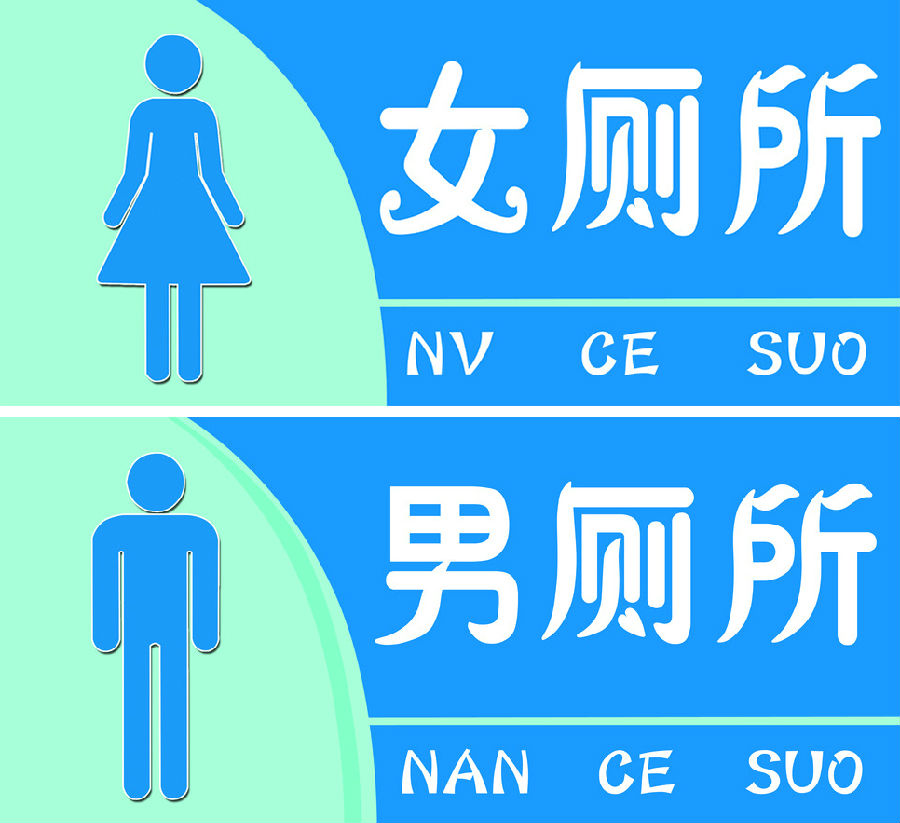 They are useful for you to go into the correct restroom.
这两个词有多重要,起码能保证你上厕所不会走错门。
4. 公厕 gōng cè = public toilet
These two characters are usually outside. There are other ways to say restroom as well that you may see inside (for example, inside a restaurant):
一般在外面的厕所称为"公厕",而室内的厕所则有别的名称,如: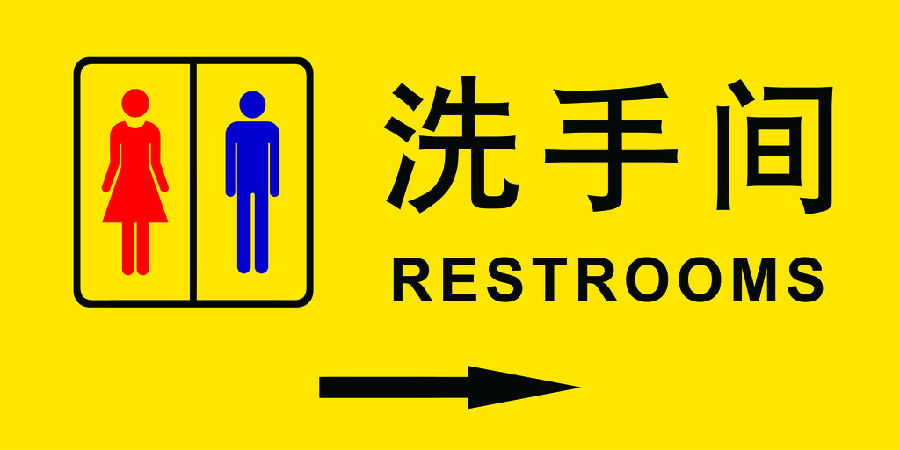 洗手间 xǐ shǒu jiān = restroom [wash hands room]
卫生间 wèi shēng jiān = restroom [sanitation room]
5. 住宿 zhù sù = lodging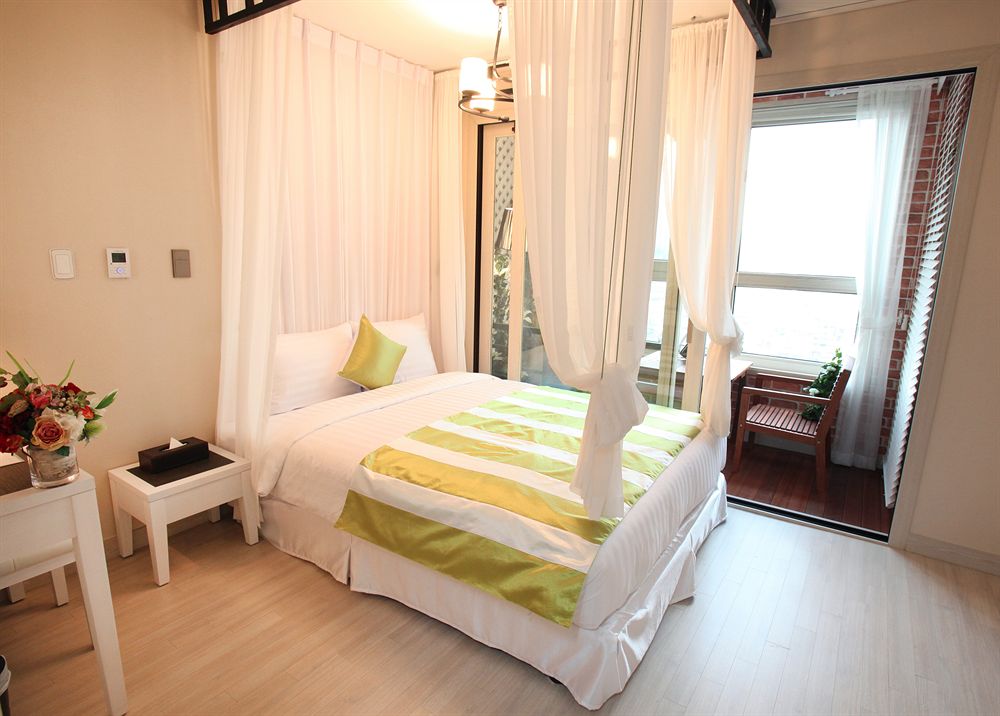 If you've got low standards, these little characters are your all-access pass to cheap lodging. This is the kind of hotel or hostel young Chinese people stay at when traveling on a budget.
如果你的标准不高,看到这两个字意味你找到平便宜的住所。这是中国年轻人旅行时为了省钱选择去的招待所或青年旅馆。
6. 兰州 Lán zhōu = a place good noodles come from
If you're hungry and you don't know what to eat, look for the "three lines with bunny ears" and all your gastrointestinal strife will be over. Most every good-sized town in China has one of these eateries. Things to order include:
如果你饿了,不知道要吃什么,找找"兰"字——三横带两只兔耳朵,对饥肠辘辘的你简直就是救星。大部分中国大城市都有兰州小吃店,菜谱包括: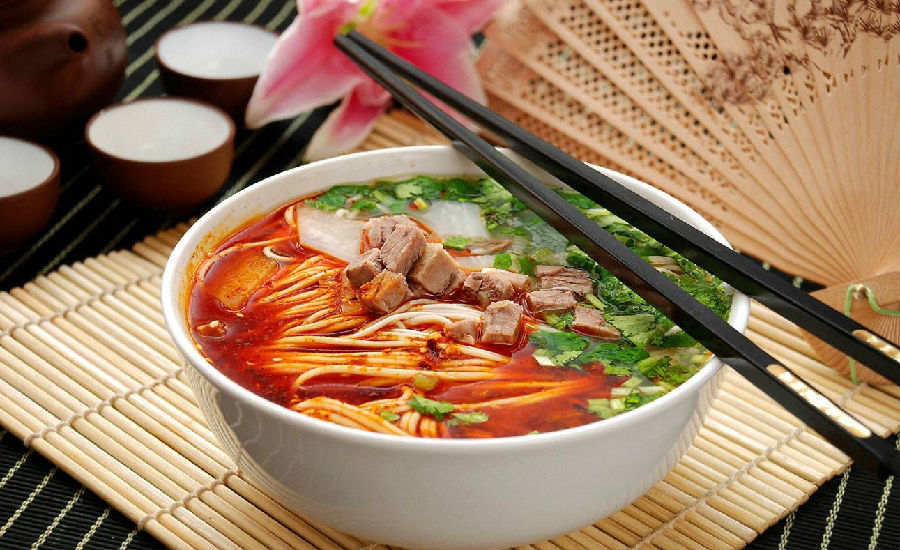 jī dàn lā miàn 鸡蛋拉面 (hand-pulled noodles with egg)
niú ròu lā miàn 牛肉拉面 (hand-pulled noodles with beef)
dàn chǎo fàn 蛋炒饭 (fried rice with egg)
But usually they have big picture posters that you can just point and grunt at.
饭店通常有大的图片菜单,你可以指着要哪个。
7. 洗 xǐ = wash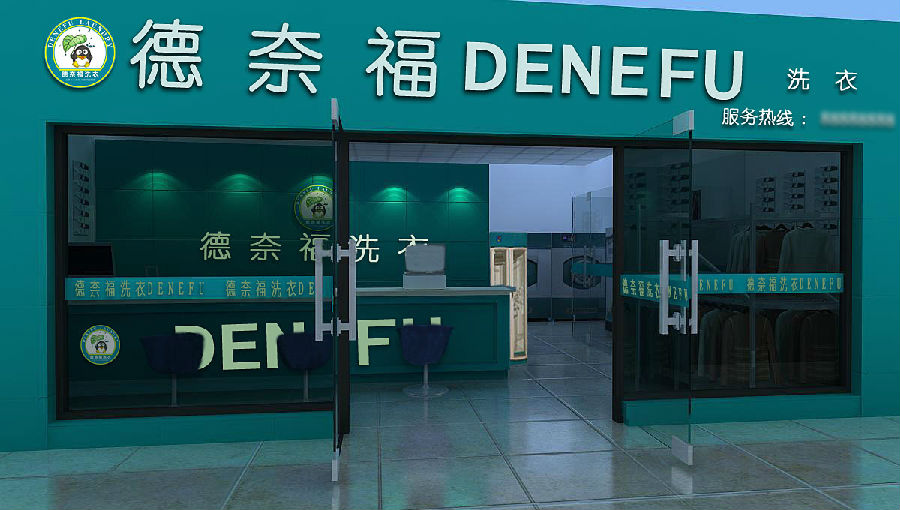 If you're out traveling for more than a few days, you might want to do a little laundry (saves buying new clothes everywhere). You need to find a laundry place (usually not a self-service laundromat). It may be something like:
如果你要旅行几天,你可能需要洗衣服务,省得你到处买新衣服。你得找个洗衣店(通常不是自助洗衣店):
洗衣店 yī diàn = laundry shop
干洗店 gān xǐ diàn = dry cleaning shop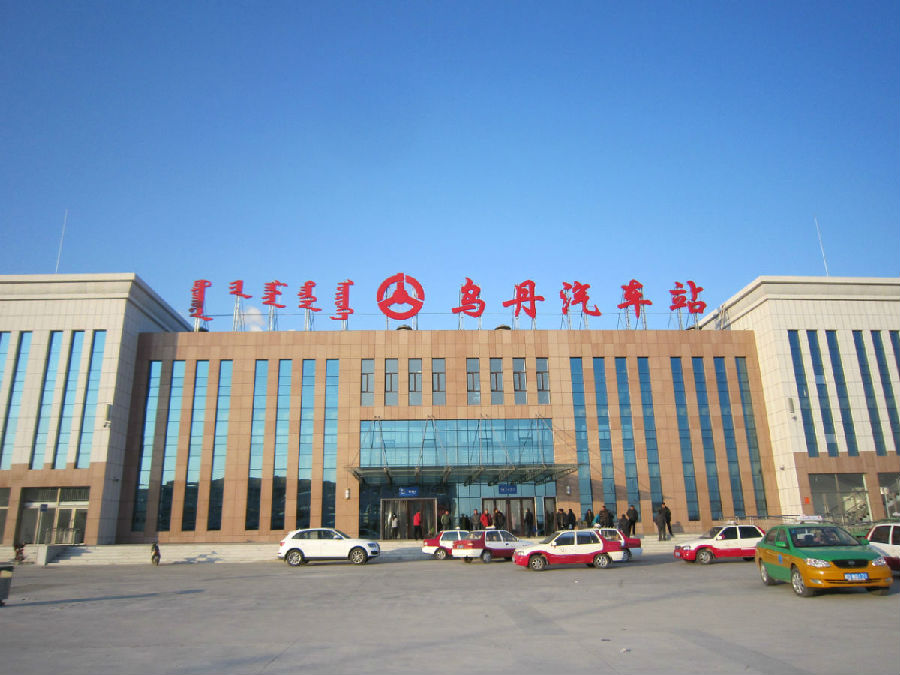 8. 汽车站 qì chē zhàn = bus stop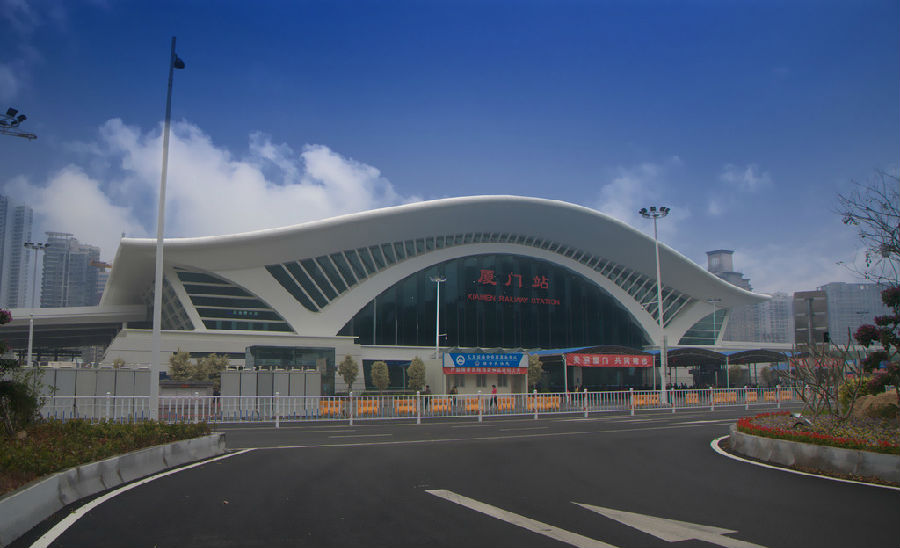 9. 火车站 huǒ chē zhàn = train station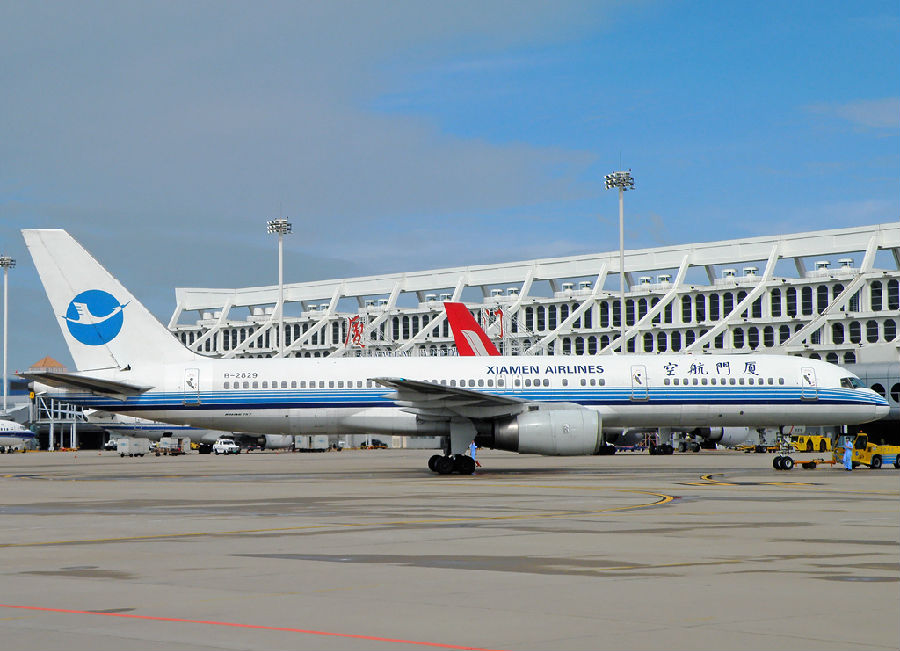 10. (飞)机场 (fēi) jī chǎng = airport
When coming in or out of a city, you're probably going to be passing through one of these three places. If you open up a map, or watch for street signs, it'll help to know what these look like.
进出一个城市,你可能会经过这些地方。打开地图看看路标,你就知道这些地方用什么标志了。
Have a great trip! (lǚ tú yú kuài, yí lù shùnfēng)!
旅途愉快!一路顺风!
The article is translated and editted by Chinlingo. Please indicate the source for any use, reproduction or transfer.
本文由Chinlingo编译后发布,如需转载,请标明来源。