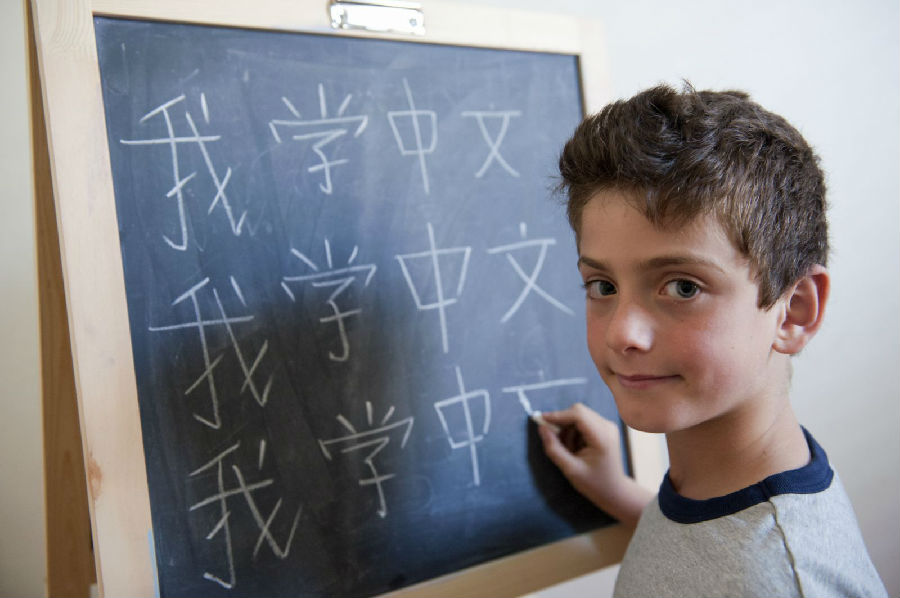 Mandarin Chinese has the most speakers in the world, and it's gaining more popularity among the non-Chinese-speaking countries nowadays. Are you a non-native Chinese speaker ready to learn Chinese language, but not sure where to start? Then you're in luck! Here are a few useful tips about Chinese language learning for beginners.
现在,汉语是世界上使用人数最多的语言,如今越来越受到非汉语国家的欢迎。作为一名母语并不是汉语的外国人,你是否已经准备开始学习中文,却不知该从何学起?恭喜你,以下内容正是针对汉语初学者总结出的一些实用方法。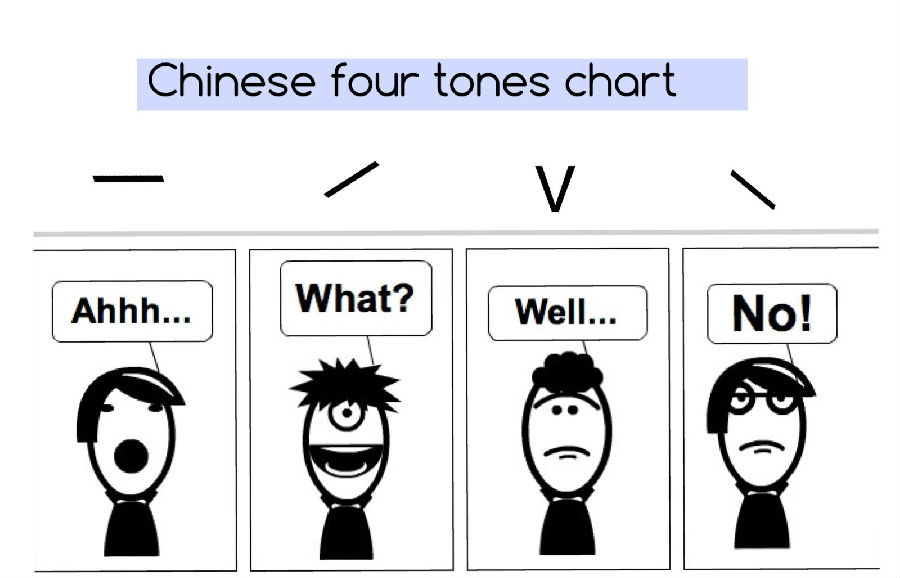 1. Practice tones
练习使用4种声调
As you may already know, Chinese is a tonal language. Don't panic. Keep in mind that there are four main tones and a neutral tone (the least used one). Different tones can change the meaning of a word, even if the pinyin and spelling are otherwise the same. It is essential to learn different tones if you wish to speak Mandarin Chinese correctly. Look at the four main tones of Chinese mandarin as follows:
可能你也了解过,汉语是一种声调语言。先别慌,记住汉语里有四个声调和一个轻声(最不常用)。即使是在拼音和拼写相同的情况下,只要声调不同,字的意思就不同。所以,想要正确使用汉语,就有必要学习不同声调。
Tone

Example

Pronunciation

1

Mā

妈

Say it at the top of your voice range. Note it remains level.

用最高音域发音,但发音要平。

2

Má

麻

Start at your normal voice range and finish at the top. Tip: raise your eyebrows while saying it.

以正常音域开始,以最高音域结束,可以试着抬高眉毛帮助发音。

3

Mǎ

马

This is a falling-rising tone. Tip: drop your chin and raise it again.

这是个降升音调,可以让下巴往下沉再往回升来发这个音。

4

Mà

骂

Start at your normal range and finish at the bottom. Tip: stomp your foot gently.

以正常音域开始,以最低音域结束,发音时可以轻轻跺脚。
Easy enough? If not, don't fret. It's definitely recommended to hear the tones demonstrated by a Chinese native speaker, since it's hard to get an idea of what they sound like merely through text.
是不是很容易呢?如果还是觉得难,也不用懊恼。单靠文字描述的确很难弄懂具体该怎么发音,建议去听听以汉语为母语的中国人是如何发音的。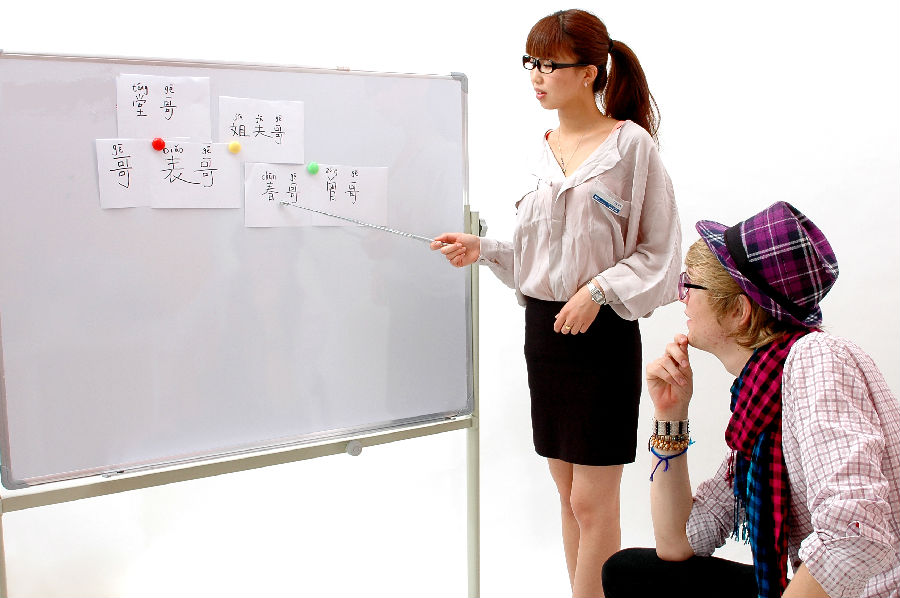 2. Memorize simple vocabulary
记忆简单词汇
The next thing to do is to memorize some useful Chinese vocabulary. The more words you master, the sooner you can speak fluently. Listed below are simple words to start with:
接下来就可以背一些有用的汉语词汇了。记住的词汇越多,就越容易说得流利。如下列出一些简单词汇,供初学者参考:
时间 Time
年 (nián): year
月 (yuè): month
天 (tiān): day
早上 (zǎo shàng): morning
下午 (xià wǔ): afternoon
晚上 (wǎn shàng): evening
身体部位 body parts
头 (tóu): head
背 (bèi): back
脚 (jiǎo): feet
手 (shǒu): hands
食物 food
牛肉 (niú ròu): beef
鸡肉 (jī ròu): chicken
鸡蛋 (jī dàn): egg
面条 (miàn tiáo): noodles
饺子 (jiǎo zi): dumpling
交通工具 transportation
自行车 (zì xíng chē): bike
公交车 (gōng jiāo chē): bus
汽车 (qì chē): car
地铁 (dì tiě): metro
飞机 (fēi jī): plane
船 (chuán): ship
When you hear a word in English, think about how you would say it in Mandarin. If you don't know what it is, jot it down and look it up later. It's handy to take notes on some mobile apps for this purpose. And remember to use the correct tone, which is more important for the exact meaning of a word in Mandarin.
当听到一个英文单词时,就想想用汉语应该怎么说。如果不懂,就先记下来,回头再查。在手机或平板的应用上做笔记就很方便。记住,在汉语里,声调对于汉字意思的精确表达更重要,所以要正确发音。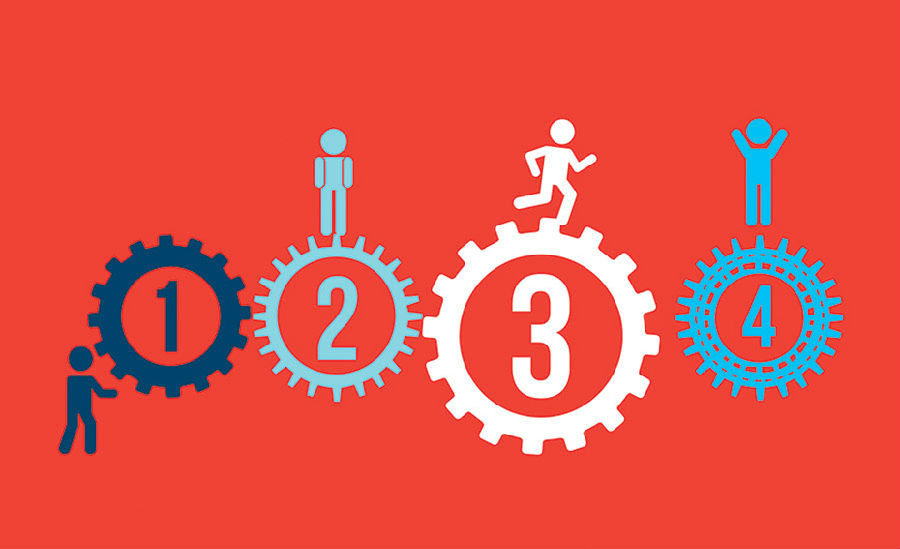 3. Learn how to count
学会数数
Luckily, the Mandarin numerical system is fairly straightforward and logical. Once you have learned the first ten numbers, you will be able to count to 99.
幸好汉语里,数字的表达非常直接有逻辑。只要学会了一到十,就会数到99了。
Below you will find the numbers one to ten, written in Chinese characters, followed by pinyin. Make sure to practice saying each number with the correct tone.
下面是1-10对应的汉字及发音,要确保练习每个数字时发音正确。
一 (yī): One
二 (èr ): Two
三 (sān): Three
四 (sì): Four
五 (wǔ): Five
六 (liù): Six
七 (qī): Seven
八 (bā): Eight
九 (jiǔ): Nine
十 (shí): Ten
Once you have mastered numbers one to ten, you can continue counting in double digits by saying the number in the tens' position, then the word "十", followed by the number in the one's position. For example:
等学会数1-10之后,就可以继续数两位数了:念出在十位数的数字,接着念出"十(shí)",最后念个位数上的数字。比如:
The number 30 is written as "三十", literally meaning "three tens". The number 19 is written as "一十九", literally meaning "one ten plus nine" . However, the initial "一" is commonly omitted from numbers in the teens, as it is deemed unnecessary
数字30写作"三十(sān shí)",代表三个十。数字19,写作"一十九 (yī shí jiǔ)",意思是一个十加上九。不过,汉语里,在说十位数时,通常省略开头的"一"字,这样就不会显得冗余。
The word for hundred in Mandarin is 百, so 100 is written as "一百", 200 is written as "两百".
汉语里,100写作"一百 (yì baǐ)", 200就写作"两百 (liǎng baǐ)"。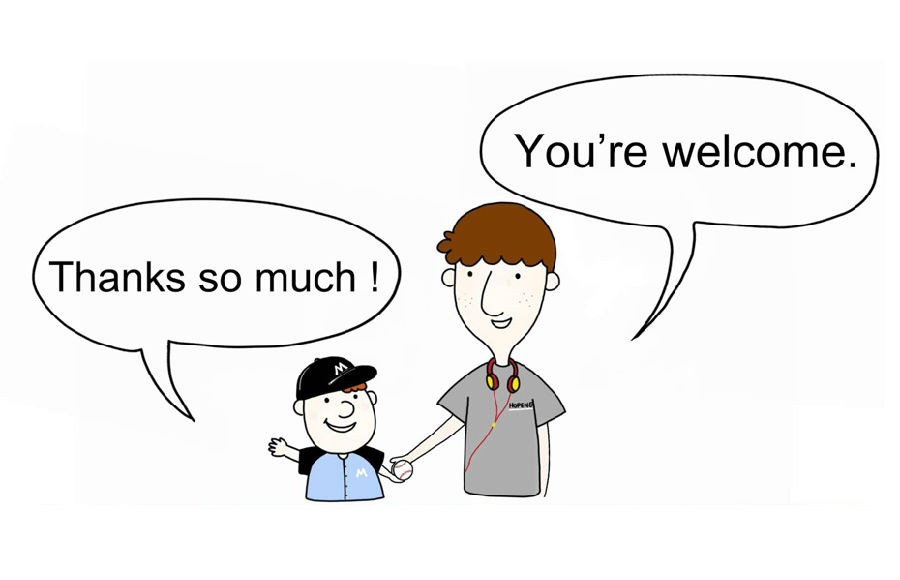 4. Learn some basic conversational phrases
学一些基本会话短语
Once you have a basic grasp of vocabulary and pronunciation, you can move on to the basic phrases for daily conversations.
掌握了一些基本词汇和发音后,就可以继续学习一些日常交流会用到的基本短语了。
nǐhǎo
你好
Hello
nǐ jiào shén me míng zi
你叫什么名字?
What's your name?
shì de
是的
Yes
bú shì
不是
No
xiè xiè
谢谢
Thank you
bú kè qì
不客气
You're welcome
bù hǎo yì sī
不好意思
Excuse me
duì bù qǐ
对不起
Sorry
wǒ bù dǒng
我不懂
I don't understand
zài jiàn
再见
Goodbye
Though Chinese is quite a complex language to learn, it is certainly possible to successfully master with commitment and daily practice. You can practice alone with your textbooks, with Mandarin-speaking friends or with many online Mandarin schools. You can also keep reading some materials that you want to know about learning Mandarin Chinese. It's hard to say which method is best for Chinese language learning for beginners, just try it. Good luck!
尽管汉语是一门复杂难学的语言,只要有决心并通过日常练习,就一定能成功学会的。可以根据课本独自练习,或是和讲汉语的朋友学习,再或者可以通过在线汉语学校进行学习。在日常生活中,还可以读一些关于学习汉语你最想了解的内容。很难说哪种方法对汉语初学者最有用,多试试便知。加油!
The article is translated and editted by Chinlingo. Please indicate the source for any use, reproduction or transfer.
本文由Chinlingo编译后发布,如需转载,请标明来源。