It is hand shadow time!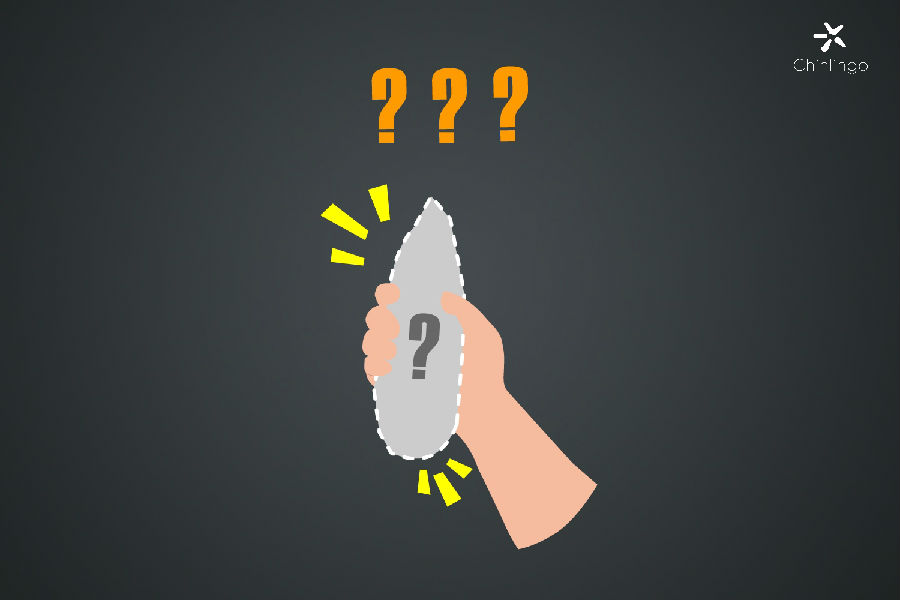 Guess what is it in the hand? A prize to get!!!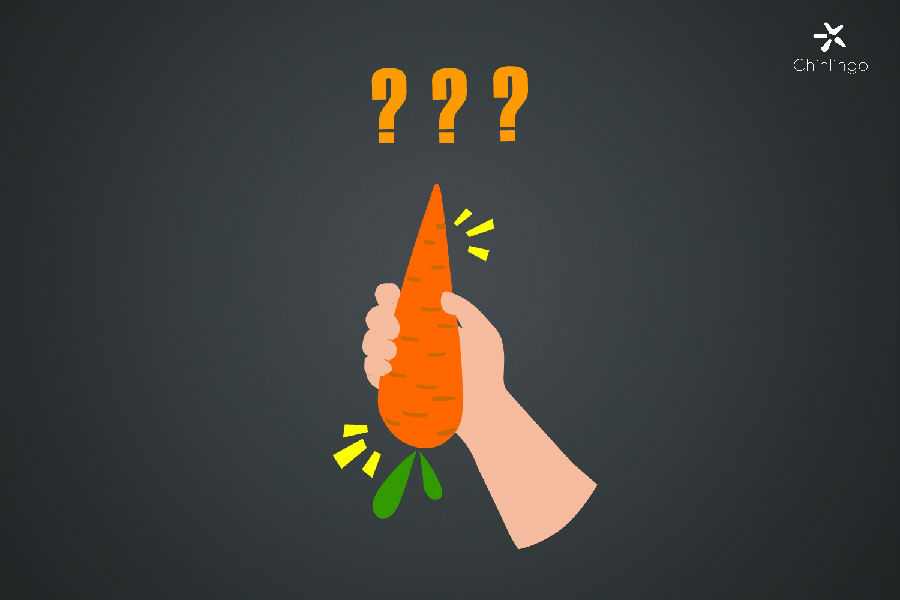 A carrot?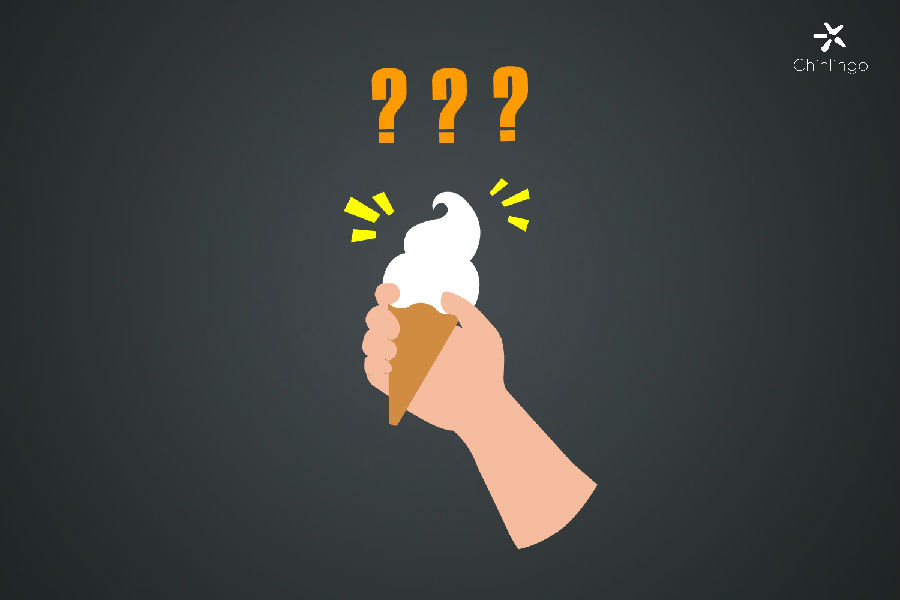 An ice cream?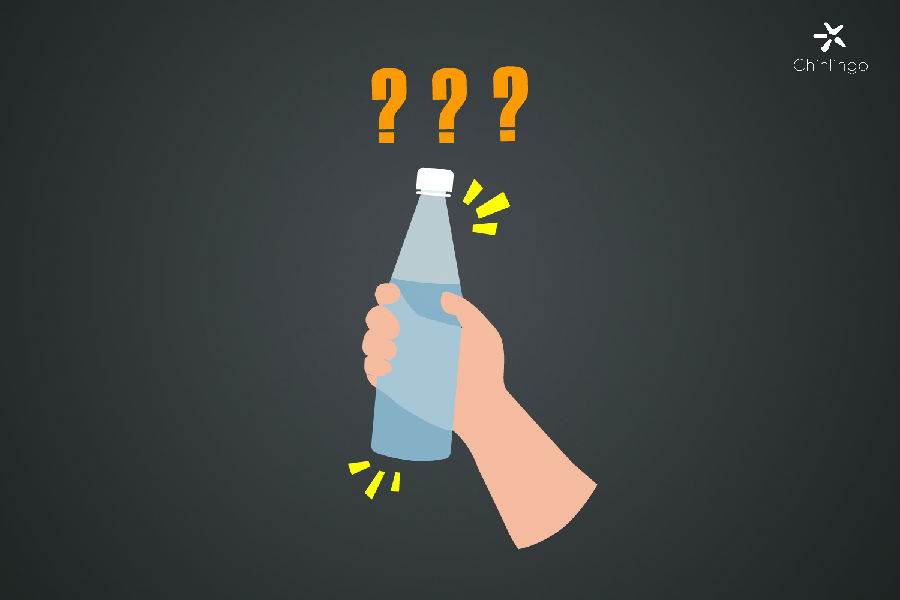 A bottle of water!?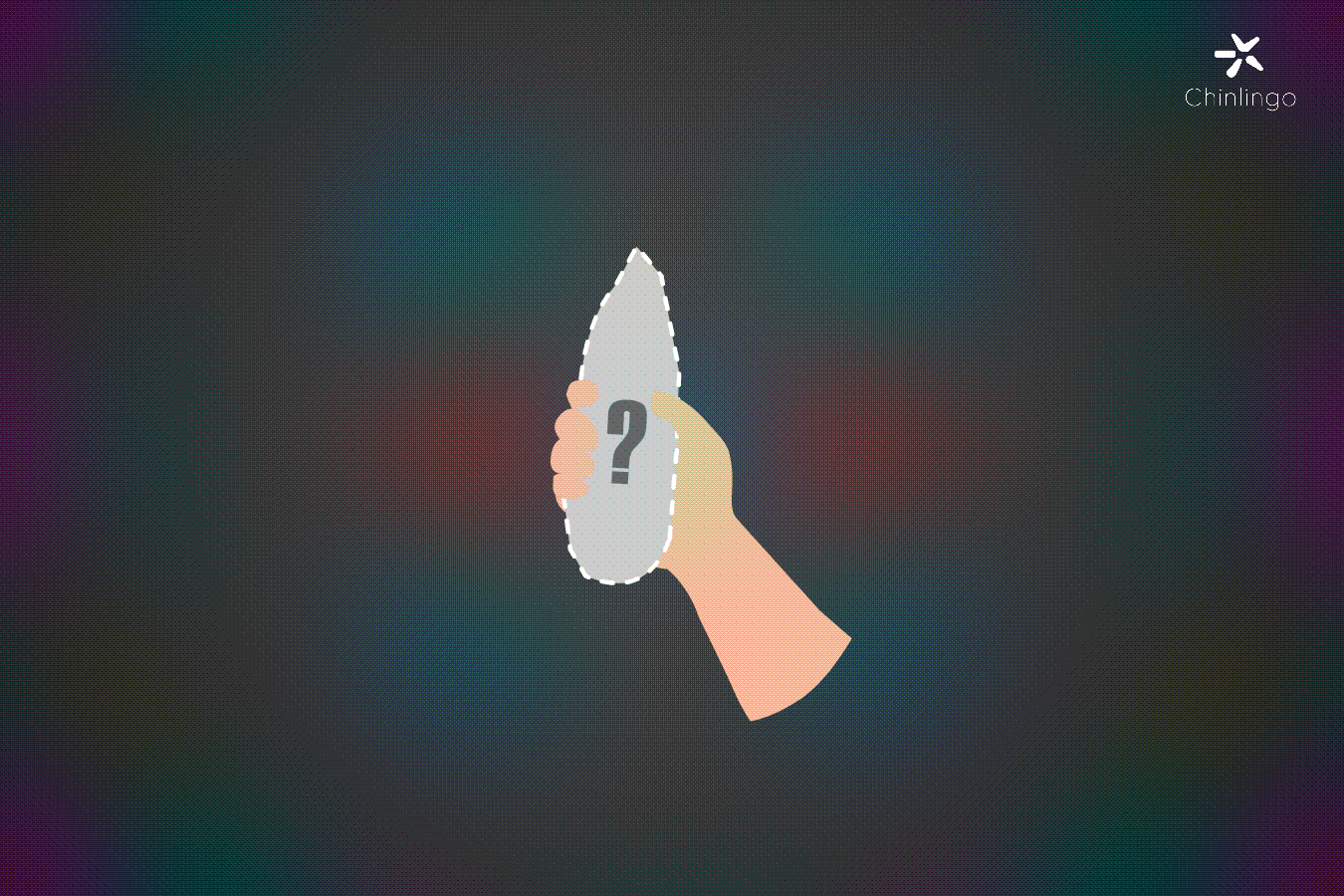 Actually, it is an axe! The most important instrument of labor in the Stone Age! The image of holding an axe profiles an ancient Chinese character: 父 (fù).
其实答案是石斧!它是石器时代最重要的劳动工具!手持石斧的形象是一枚古汉字:父。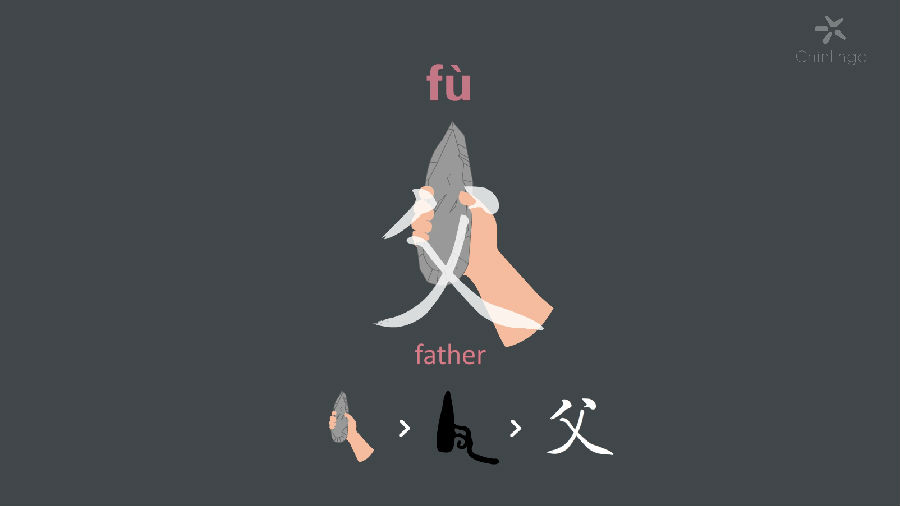 "父" originally referred to "a laboring man". Since the patrilineal society, the laboring man had become "a male with children", or "father" indeed.
"父"原指"从事劳动的男人"。当人类进入父系社会,从事劳动的男人演变为了"有子女的男性",就是"爸爸"。
"爸爸" is the oral and affectionate appellation of "父" or "父亲", which is used in writing to show respect.
爸爸,口语中亲切的称呼。在汉语书面语中,为了以示尊重,爸爸也写作:父、父亲。
Speaking of "父亲", what comes into your mind first will surely not be the strange pictographic character you saw above.
提起,父亲。你首先想到的当然不会是眼前这个陌生的象形汉字。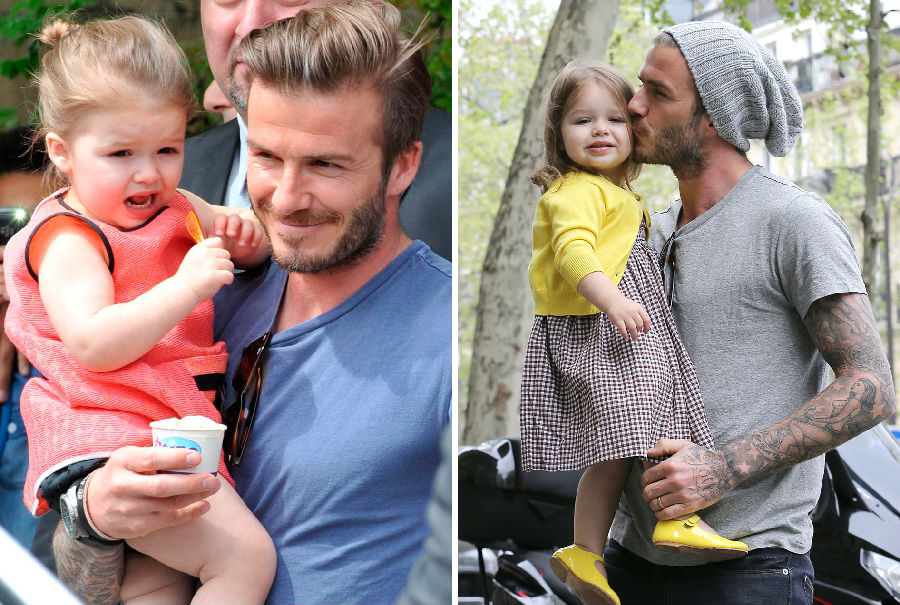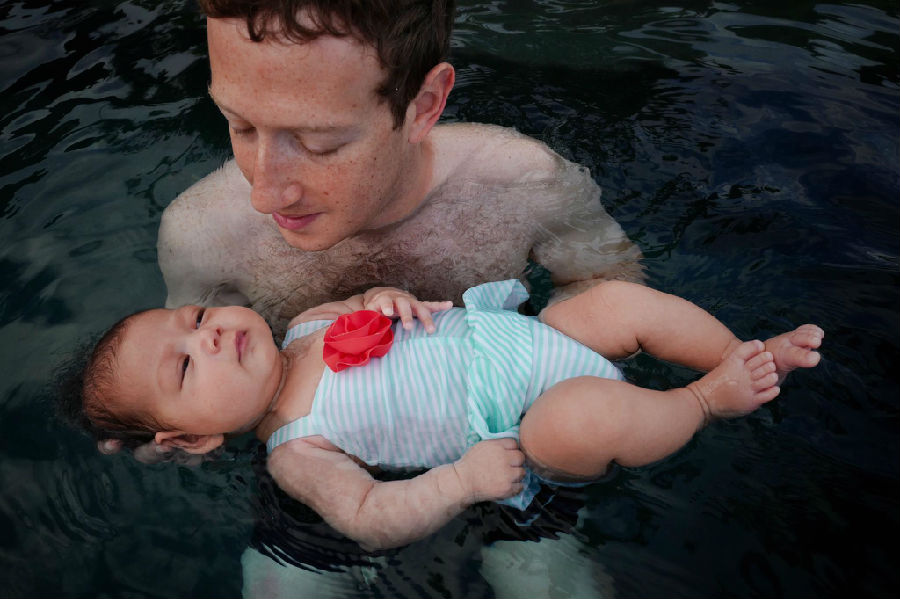 There are brilliant images of "父亲" presented by the media in their massive reports, like David Beckham, the handsome British footballer who has deep affection for his children, and Mark Zuckerberg, CEO of Facebook, who set up a foundation for his daughter after her birth.
比如,爱娃如命又帅气时尚的贝克汉姆;比如身价过亿为女成立基金会的扎克伯格。媒体的热力宣传如同水彩画笔,为我们勾勒出了光鲜亮丽的父亲形象。
However, you can also get impressed by such "父亲" in the world: They are honest, kind and hard working. They love their children as well. They are not born handsome, or elegantly dressed. They are deprived of the eminent social status. They are still great despite of being common, at least, they are loved and respected by their children.
然而,世界上也有这样的父亲:他们踏实善良,奋力打拼,同样他们也爱娃如命,只是,他们并没有帅气的外表,光鲜的装扮,显赫的社会地位。他们亦有平凡的伟大,至少值得孩子们的仰望与注视。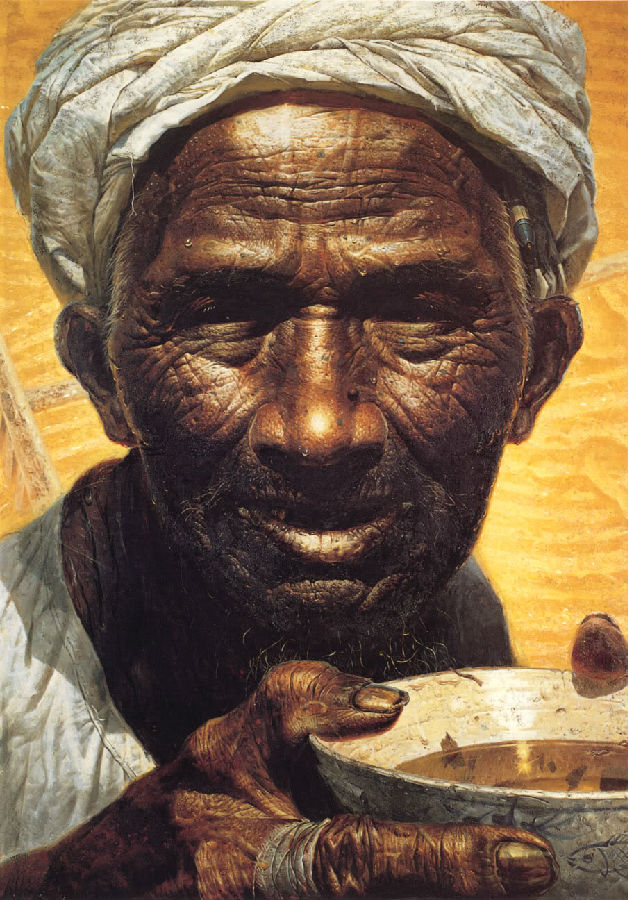 The above picture is an oil painting titled Father, a piece of work by Luo Zhongli, an oil painter from Chongqing.
这幅油画题为《父亲》,出自重庆籍油画家罗中立的画笔。
The father is a typical Chinese farmer.
画中的父亲是一位典型的中国农民。
After years of primitive and heavy farm work, his hands are fully marked with scars, and his face is weathered with deep wrinkles.
常年从事原始而粗糙的农业劳动,使他的手布满伤痕;雨雪风霜在他额上、眉间划下了深深的皱纹。
He is neither handsome nor decent, but doesn't look unhappy either.
这位父亲的脸,不英俊,不体面,似乎也并不开心。
He spends all of his life on farming and pinches pennies in his limited earnings. His knitted brows and sunken eyes reveal the hardships and heavy burdens on Chinese farming fathers.
他一生中的大量时间在田间地头奔波,在有限的收入里精打细算。他的愁眉与深陷的眼窝书写着中国农民父亲的艰难与重担。
Fathers' genes and characters shape their children. Based on the biological characteristic, "父亲" is used figuratively to mean "the founder of a great cause". For example, "民主之父" (mín zhǔzhī fù) means "father of democracy". We can say "Sun Yat-sen is the father of democracy in China".
父亲的基因和性格造就了下一代。汉语也巧妙借助这一生物特征来形容某项伟大事业的开创者。比如,汉语词组,"民主之父(dǎo dàn zhī fù )"。我们可以说"孙中山先生是中国民主之父。"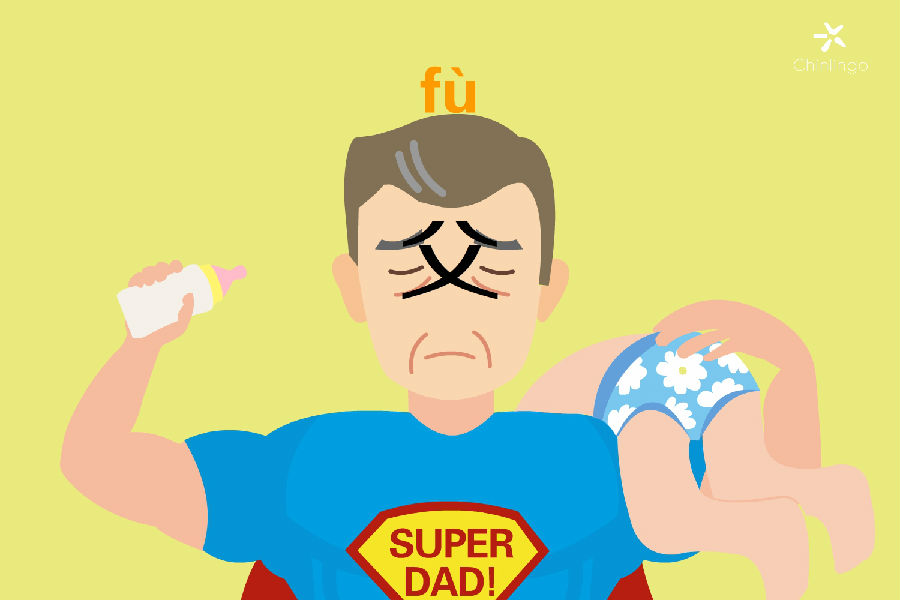 In the Han-culture families, male peers or seniors of "父亲" are obliged to raise their own children and support the families as well. Thus, appellations of male sibs suffixed with "父" have been derived, like "姨父" (yí fù, husband of mother's sister), "姑父" (ɡū fù, husband of father's sister), "叔父" (shū fù, father's younger brother), "岳父" (yuè fu, wife's father) and "祖父" (zǔ fù, father's father).
在汉文化的家族中,与"父亲"同辈或更高一辈有子女的男性,同样负有生儿育女,肩抗生计的属性。因此,在汉语中,男性亲属的名称以"父"为词根派生出了, "姨父(yí fù )"、"姑父(ɡū fu )"、"叔父(shū fù )"、"岳父(yuè fu )"、"祖父(zǔ fù)"等等词语。
In modern China, there are fewer and fewer people engaged in the primitive work. It is hard for one to associate the image of "父" with the laboring tool. However, wherever "父亲" is and whatever job he takes, he is always your unique love!
现代化的中国,从事原始劳动的人越来越少。"父"的形象已难以被联想成男人在劳动时手握的工具。但,无论"父亲"在身在何处,从事什么样的工作,他们都是你心中独一无二的爱!
父 fù
【本意】从事劳动的男人。
[Original Meaning] laboring men
1. 有子女的男性。
Man who has his own children
2. 尊称男性长辈。
Honorific for a male senior
3. 某项事业的开创者。
Founder of a cause
The article is translated and editted by Chinlingo. Please indicate the source for any use, reproduction or transfer.
本文由Chinlingo编译后发布,如需转载,请标明来源。