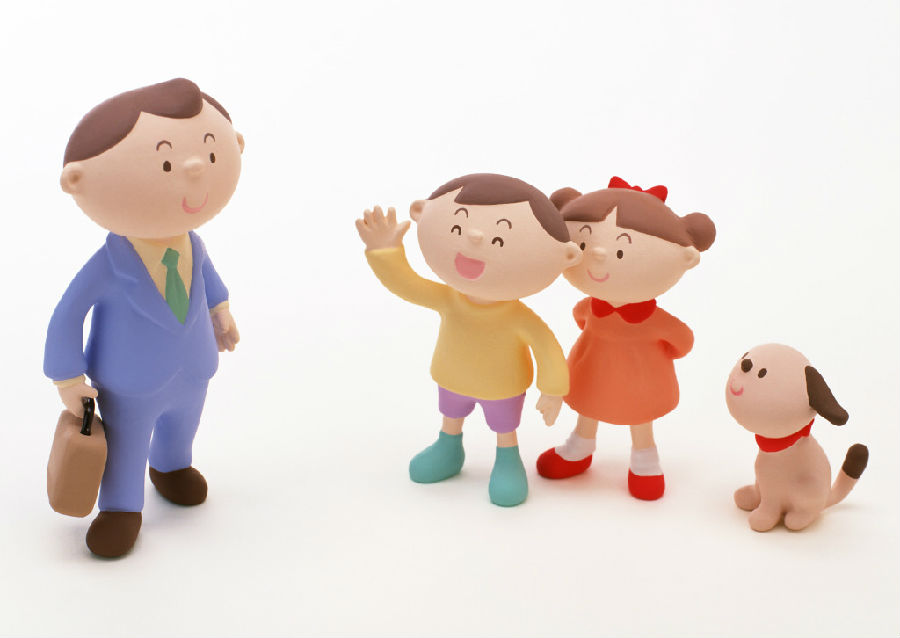 As you may know, Chinese people say "再见" (zài jiàn) when they're about to leave. "再见" means "see you again" literally. You can say this even if you don't expect to see someone again. It's the simplest way to say goodbye in Chinese. But there are more ways to say goodbye to others, below is a list you won't miss.

可能你见过中国人临走时道别会说"再见"。"再见"字面意思是"再次和你见面",即使你不想见到对方,也可以这么说。这是中文里最简单的道别表达了。但其实中文里还有很多种道别的表达方式,一起来看看吧!
1. míng tiān jiàn
明天见。
See you tomorrow.
This is a spin on 再见. In contrast to 再见, don't use this unless if you actually expect to see someone tomorrow. Otherwise they'll be confused.
这个短语是"再见"的变式。但与"再见"不同的是,这个短语只能用在你的确希望第二天能见到对方的情况,否则对方会很困惑。
2. zài lián xì
再联系。
Let's stay in touch.
联系 (lián xì) means "to contact a person". This is a variation where you emphasize staying in touch, aside from meeting each other.
这个短语除了含有再见面的意思,着重强调要和对方保持联系。
3. yǒu kòng zài liáo
有空再聊。
Talk to you next time.
This is a very casual way to say goodbye. 有空 (yǒu kòng) means "when a person is free". 聊 (liáo) means "to chat". You'll sound very local and authentic by using this phrase.
这是一种很随意的道别方式,用这句话道别,会让人听起来很地道。
4. wǒ děi zǒu le
我得走了。
I have to go now.
The character 得 (děi) means "must" or "have to". It sounds like you tell your friends –"listen guys, I'd really love to stay but I just have to go."
"得"是必须、不得不的意思。这句听起来有点像你跟朋友说"朋友,我挺想继续待着的,但我必须走了"。
5. wǒ xiān gào cí le
我先告辞了。
I must leave first.
This is a very polite and standard way to leave a social setting. It feels kind of like "pardon me". Literally, it means something like "I announce my departure first."
这是离开社交场合时,非常礼貌、标准的道别句式。有点像"pardon me",字面意思是"我先宣布自己要离场了。"
6. shī péi le
失陪了。
Sorry for leaving. (very polite)
This is the most formal. 失 (shī) means "to fail" to or "to lose". 陪 (péi) means "to accompany". You could use this with your friends, but it could feel like you're trying to use it humorously, because it is a very polite and formal way to say goodbye.
这句是最正式的。当然,向朋友道别,也可以这么用,只是听起来会让人感觉你的道别很幽默,因为这真的是一个非常礼貌且正式的道别方式。
7. dāi huǐ er jiàn/ guò huǐ er jiàn/ huí tóu jiàn
待会儿见 /过会儿 见/回头见。
See you later/ soon /after a while!
These three phrases are colloquial. 会儿 is short for 一会儿, which means "a little while".
这3个则是非常口语化的表达。"会儿"是"一会儿"的缩写,意思是一小段时间、稍后的意思。
8. liú bù
留步。
I'll show myself out.
In Chinese culture, it's always nice and polite to show someone out as they leave. The word used to describe this situation is 送 (sòng). So if you want to tell someone that there's no need to 送你, then you can just say 不用送 or 留步.
在中国,临别时,主人要送客人离开,以示礼貌和友好。如果你想告诉对方不用送你,那你可以说"不用送"或"留步"。
The article is translated and editted by Chinlingo. Please indicate the source for any use, reproduction or transfer.
本文由Chinlingo编译后发布,如需转载,请标明来源。