Anyone watched the Rio 2016 Olympic flame lighting ceremony? Next let's learn some Chinese phrases about Olympic flame!
有人都看了2016里约奥运会圣火采集仪式了吗?一起来学学关于奥运圣火的一些中文词汇吧!
Olympic flame
奥运圣火 (ào yùn shèng huǒ)
The ancient Greeks believed that fire was stolen from the mighty Zeus by Prometheus, who passed it on as a gift to the human race.
古希腊人相信火是普罗米修斯从主神宙斯那里盗来送给人间的礼物。
The adventure of Prometheus inspired one of the most iconic fires in the world – the Olympic flame. The fire was introduced at the 1928 Summer Olympics in Amsterdam, and it has been part of the modern Olympic Games ever since.
普罗米修斯的历险了激发出了世界上最具象征意义的火苗之一,奥运圣火。1928年的阿姆斯特丹奥运会引入了奥运圣火,从此它成为现代奥林匹克运动的重要一部分。
Igniting the flame
采集圣火 (cǎi jí shèng huǒ)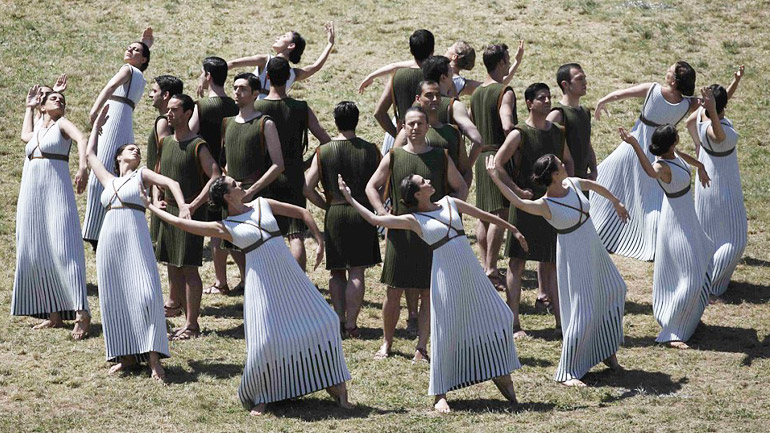 The Olympic flame is lit in front of the ruins of the Temple of Hera in Olympia, Greece.

奥林匹克圣火在是希腊奥林匹亚的古遗迹赫拉神庙前点燃的。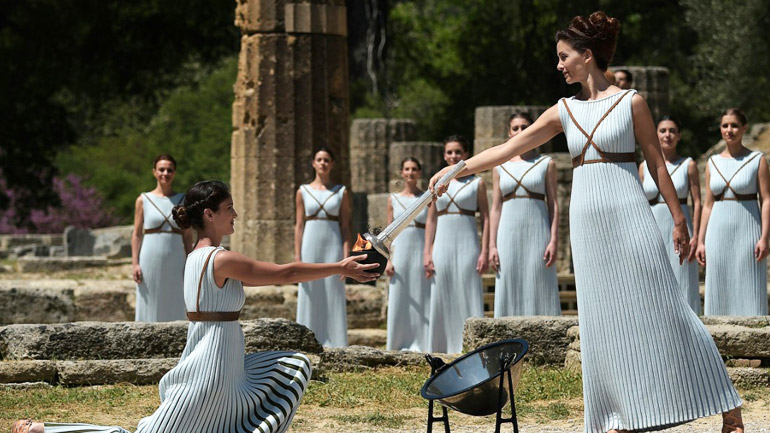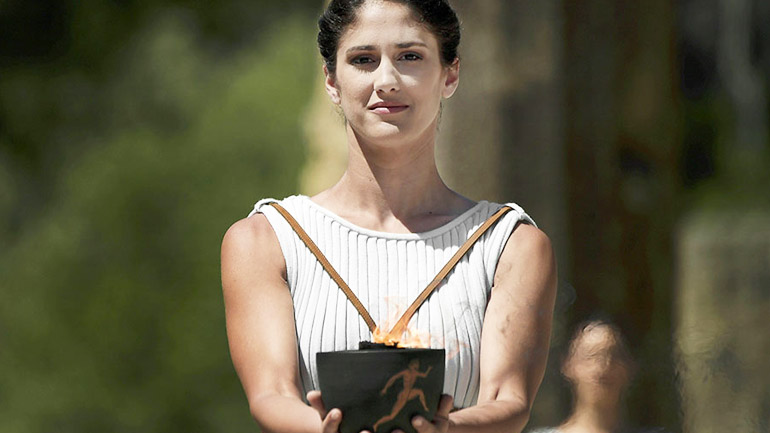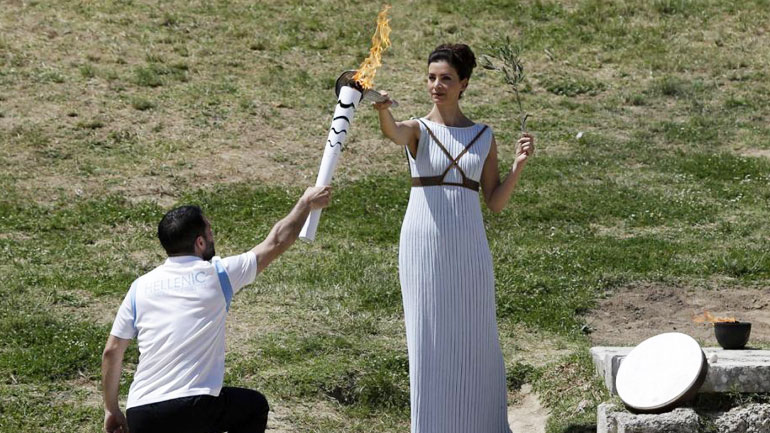 The torch-lighting ceremony is led by the High Priestess, who prays to the ancient Gods, Apollo and Zeus, and lights the torch using a concave mirror to focus the sun's rays. Once lit, she takes the flame in a small ceramic bowl and leads a procession towards the Panathenaic Stadium, briefly stopping to observe the custom of cutting a branch from an olive tree – a symbol of peace. When the High Priestess arrives into the stadium, she then lights the torch of the first runner to signal the start of the relay.
圣火采集仪式由最高女祭司主持,她向古代神袛阿波罗和宙斯祈祷,然后使用凹面镜聚焦太阳的射线,点燃奥运圣火。圣火点燃后,她将其取到一个陶瓷碗里,带领队伍游行到雅典体育场,中间短暂停留,从橄榄树上摘下一条树枝,这一仪式是和平的象征。当女祭司进入体育场后,她点燃第一个火炬传递者的火炬,标志着火炬传递的开始。
Torch relay
火炬接力 (huǒ jù jiē lì)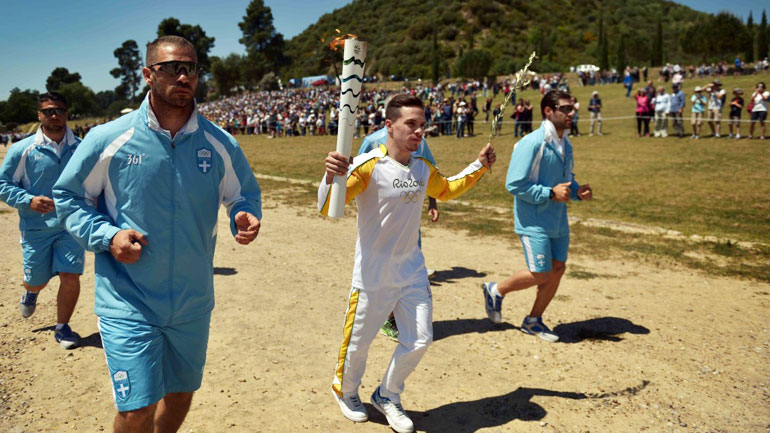 On April 21, the flaming torch was handed to its first torchbearer, gold medal-winning Greek gymnast Eleftherios Petrounias, before beginning its six-day relay across the country. After its sprint through Greece, the torch will travel to Brazil on April 27 to begin a 95-day tour visiting 83 cities, 26 state capitals and 500 towns – reaching an estimated 90% of the population.
4月21号,传递奥运圣火的第一位火炬手是希腊体操运动员彼特罗尼亚,他曾获得过奥运金牌。火炬点燃后,将在希腊境内进行6天的传递。结束在希腊的传递后,火炬将在4月27日传递到巴西境内,进行为期95天的传递,途径83个城市,26个州的首府和500个小镇——当地90%的人口将能目睹到圣火。
Torches
奥运火炬 (ào yùn huǒ jù)
The design of the torch used in the relay to the Games changes for each Games. They may be designed to represent a classical ideal, or to represent some local aspect of those particular Games.
每一届奥运火炬的设计均有所不同,可能象征某一古典的理念,或者代表了举办国的当地特征。
Here is what the Rio torch looks like:
这次里约奥运会的火炬长这样: