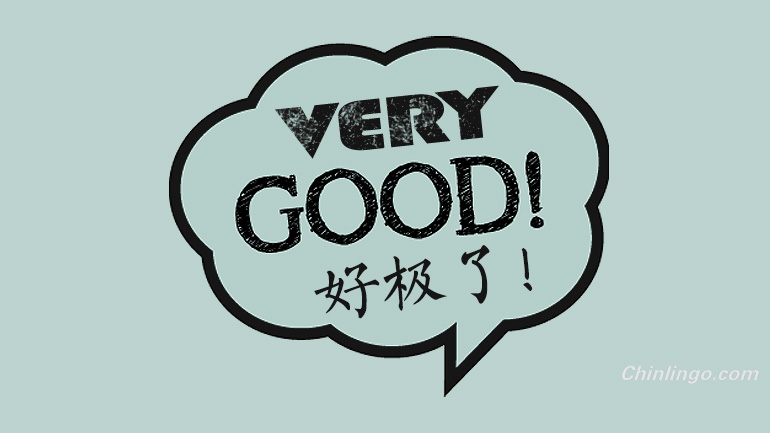 Just as 死了 (sǐ le) can be used to intensify negative adjectives, 极了 (jí le) can be used to intensify positive adjectives. This is used in spoken, colloquial Chinese. 极 means "extreme" or "utmost", so using this grammar pattern takes your positive adjectives to the extreme!
正如"死了"可以用于加强否定形容词,"极了"可用于加强积极的形容词。这是通俗中文口语的用法。"极"的意思是"extreme"或者"utmost",因此,这个语法形式会让你的积极性形容词达到极点。
It's as simple as using 极了 after a positive adjective.
用法很简单,在积极形容词的后面跟上"极了"。
Subject + Positive adjective + 极了
This structure is technically a kind of degree complement, and one of the few that you can use after the adjective and without adding a 得.
这个结构学术上是一种程度补语,并且属于少数的一种,可用于形容词之后且无需加"得"。
Examples
她好看极了。
tā hǎokàn jíle.
She is very pretty.
这个啤酒好喝极了。
zhè ge píjiǔ hǎohē jíle.
This beer is very tasty.
你的中文好极了。
nǐ de zhōngwén hǎo jíle.
Your Chinese is very good!
Remember to add the 了, since this is sort of an exclamatory statement similar to 太好了. It would be incorrect without it.
记住要加上"了",因为这有点像"太好了"的一种感叹语句,没有"了"是不正确的。
(×) 今天,我的精神好极。
(√) 今天,我的精神好极了。
Jīntiān, wǒ de jīngshén hǎo jíle.
I feel great today.
The article is translated and editted by Chinlingo. Please indicate the source (info.chinlingo.com) for any use, reproduction or transfer.
本文由Chinlingo编译后发布,如需转载,请标明来源:info.chinlingo.com.