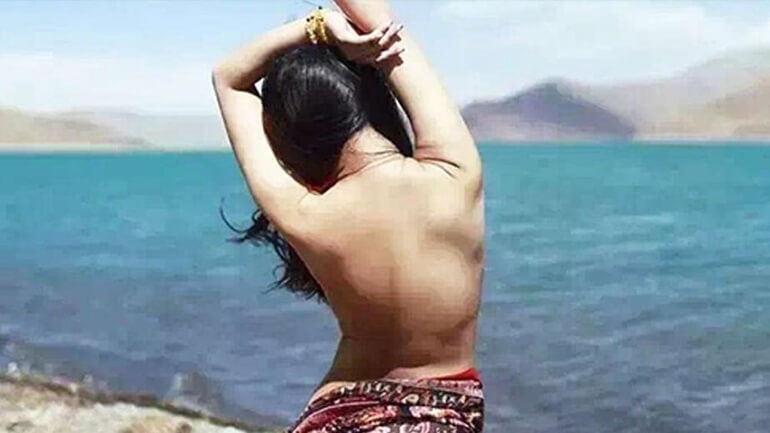 Posing naked at tourist attractions is never a good idea! A Netizen recently caused controversy after sharing photos on Weibo of a woman posing naked by Tibet's Yamdrok Lake. Some Netizens saw the photos as "disrespectful of Tibetan culture."
在旅游景点拍裸照本来就不是一件光彩的事情。近日一位网友分享了一位美女在西藏羊卓雍错圣湖旁拍摄的大尺度裸照,引发了网友热议。一些网友认为该女子的行为是不尊重藏族文化的体现。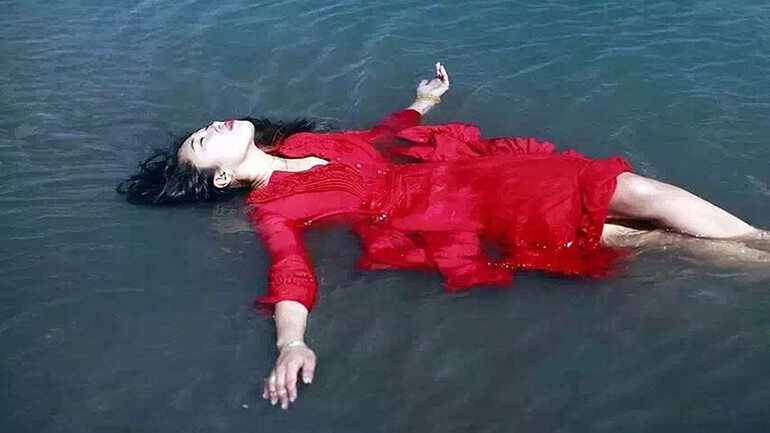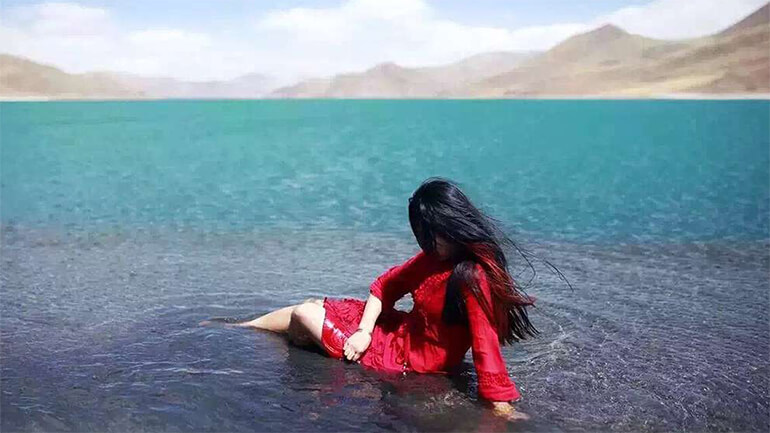 Weibo user YouchumDolkar posed a series of photos of Monday of a young woman in front of an empty lake. The woman was either scantily clad or nude in most of the photos. The photos were captioned, "The young woman said that this is probably the best time to come to Tibet, so I wanted to leave with these memories of the Holy Land." YouchumDolkar also posted in the photo's comments, "It's just a cool photographer and a cool model. Where is the uncultured and uncivilized thought and behavior?"
这位微博用户名为"YouchumDolkar"的博主周一上传的照片显示,一位年轻女子在人烟稀少的圣湖旁边,其中有几张衣着暴露,还有几张背面裸照。照片配字称"姑娘表示自己是在最好的时光来到西藏,希望能够在这片圣湖留下独有的记忆。"该博主在微博中还评论道:"好牛的摄影师加一个模特,恰恰展现了什么是没有文化与道德底线的行为。"
Yamdrok Lake is one of Tibet's three holy lakes. Official tours to the lake first started in 2012 but were soon stopped by the Lhokha provincial government after Netizens spoke out against the idea.
羊卓雍错湖是西藏三大圣湖之一。2012年曾有消息称羊湖将启动水上观光旅游活动,遭到网友强烈抵制,山南行署也责成浪卡子县立即叫停了该项目。
The "naked photos" incident has once again put the media spotlight on Yamdrok Lake. Netizens wrote that the woman's behavior was disrespectful because the lake is a religious symbol and protected sacred land. They said that she could easily offend the local community and religious groups.
此次裸照风波再一次让媒体的目光聚焦于羊卓雍错。网友们纷纷表示羊湖是西藏宗教的象征,它是这片圣洁土地的守护者。该女子在此拍裸照的行为亵渎了圣湖,并且是不尊重当地政府以及宗教团体的表现。
However, other Netizens said that this was an "exaggeration." Netizen Shiyi Lang commented on Weibo, "The sacred lake is surrounded by cattle, sheep, Tibetan wild donkeys. They are always naked. Why can't everyone else near around it be naked too?"
然而,也有一些网民认为有些网友将此事过于夸大。一位用户名为"Shiyi Lang"的博主在微博下评论:"这片圣湖周围到处都是牛群,羊群以及西藏当地的野驴,事实上它们都是赤身露体的,为什么就不允许其他人在此地也赤身露体呢?"