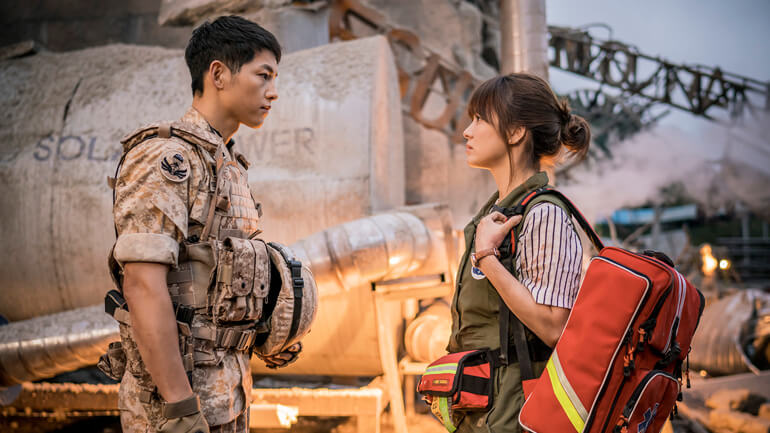 South Korean TV drama 'Descendants of the Sun' has boosted the number of paying viewers in China, who are accustomed to watch free shows on their phones and tablets. The drama is now airing on China's online video platform iQiyi, and audiences are now paying for VIP packages to get priority viewing of the latest episodes.
近日一部大热韩剧《太阳的后裔》火爆刷屏,爱奇艺获得了这部剧的中国网络独家播放版权。由于会员套餐可以获得某些特权,如会员可与韩国观众同步追剧,且可以比非会员提前观看两集等,这促使了很多习惯免费观看视频的中国观众,纷纷购买爱奇艺会员。
iQiyi's intellectual property right manager said there had been over 1.2 billion views of the series since it premiered on February 24th.
爱奇艺知识产权经理张语芯表示,自2月24日《太阳的后裔》开播后,点播量已经超过12亿。
The exact increase in subions is not yet available until the drama concludes at the middle of April, but iQiyi estimates that at least 3 million new VIP users have signed up to watch. With annual membership priced at 198 yuan, or 30 US dollars, this could representmore than half a billion yuan in revenue.
到底一部《太阳的后裔》能够给爱奇艺带来多少会员,目前仍没有统计数据。但是据爱奇艺相关人员预测,截至4月14日播出大结局时,至少会增加300万个新VIP用户。按照VIP黄金套餐每年198元计算,这将会给爱奇艺带来超过5亿元收入。
The plot is set in a war-torn country, and the drama features a love story between a UN peacekeeping troop's captain and a volunteer doctor.
《太阳的后裔》故事发生在饱受战争摧残的乌鲁克,讲述了一位联合国维和部队的上尉刘时镇和一名志愿医生姜暮烟之间的爱情故事。
BBC reports that the drama at home has been breaking viewership records and even received praises from President Park Geun-hye, as it helps "spread South Korean culture and boost tourism."
据英国广播公司报道,《太阳的后裔》收视飙红,创KSB近4年来水木剧的最高记录。《太阳的后裔》热播,受到韩国总统朴槿惠高度赞扬,她表示,这有助于"传播韩国文化,推动旅游业蓬勃发展"。