It's pretty strenuous effort for a foreigner to become an Internet celebrity in China. Recently, a video titled "Complaints about what it's like to have a Shanghai wife" has gone rival in China. The German guy in the video is dubbed as the foreign counterpart of papi jiang, a Chinese girl that becomes widely known for her self-shot funny video. Nowadays it's not rare to see a foreigner speak fluent Chinese, but it will be exciting to see one fluent in both mandarin Chinese and Shanghai dialect.
为了当网红,歪果仁也是蛮拼的。这不,最近有一段题为《上海话吐槽娶个中国老婆是怎样一种体验》的视频在网上被疯传,视频中那位疯狂的德国BOY简直就是"海外版papi酱"!中文十级不稀奇,还能飚一口"流利"的上海话,这位外国旁友,侬要红了侬晓得伐?!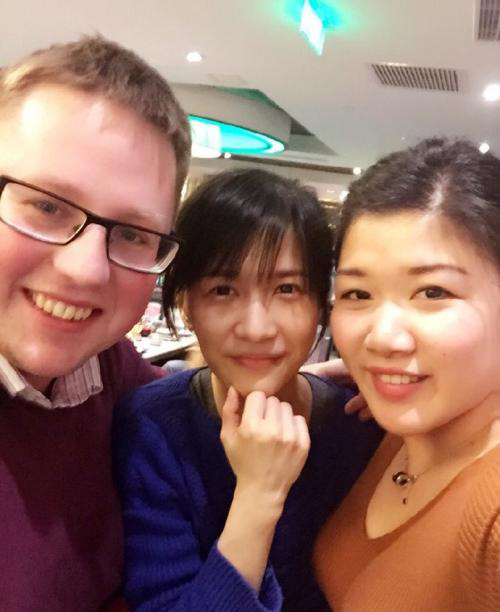 The old China hand is called Thomas, but Chinese people call him "阿福" (ā fú). Thomas graduated from Fudan University and Ruhr University Bochum. Last year, he married a Shanghai girl, that's why he knows very well about experience of being a husband of a Shanghai girl.
小伙叫Thomas,中文名是阿福,毕业于上海复旦大学中文系,德国波鸿大学东亚政治与经济系。之所以了解"娶个中国老婆是怎样一种体验",是因为阿福还是个上海女婿。
In this video, Thomas behaves like his mother-in-law, who ask typical questions as a curious busybody does to the younger generation, and a typical Shanghai uncle who plays mahjong.
视频里,好好的德国小伙突然变身催婚催生的"中国大妈"。还有模有样的学着上海爷叔的样子打麻将,"碰"!
The article is translated and editted by Chinlingo. Please indicate the source (info.chinlingo.com) for any use, reproduction or transfer.
本文由Chinlingo编译后发布,如需转载,请标明来源:info.chinlingo.com.