Nowadays, Chinese language has become more and more popular among foreigners. In fact, some English words are derived from Chinese. According to statistics done by the Europeans, out of all the loanwords in English since 1994, Chinese English words take up 5%-20%, more than any other source language.
如今,汉语逐渐变成了外国人的香饽饽儿。实际上,许多英语词汇其实就源于汉语。欧洲人做过精细的统计,自1994年以来加入国际英语行列的词汇中,中式英语贡献了5%到20%,超过任何其他来源。
Except such unique terms as "孔夫子 (kǒng fū zi, Confucious)", "中国功夫 (zhōng guó gōng fū, kungfu)", "麻将 (má jiàng, mahjong)" and "豆腐 (dòu fu, tofu)", this article will present EIGHT more words from China that influence contemporary life in the world.
除"孔夫子 (Confucious)"、"中国功夫 (kungfu)"、"麻将(mahjong)"或者"豆腐 (tofu)"之类绝无仅有的称谓,本文将再挑拣10个真正有中国气质并影响全球当代生活的中文词汇。
丝绸 (sī chóu, silk)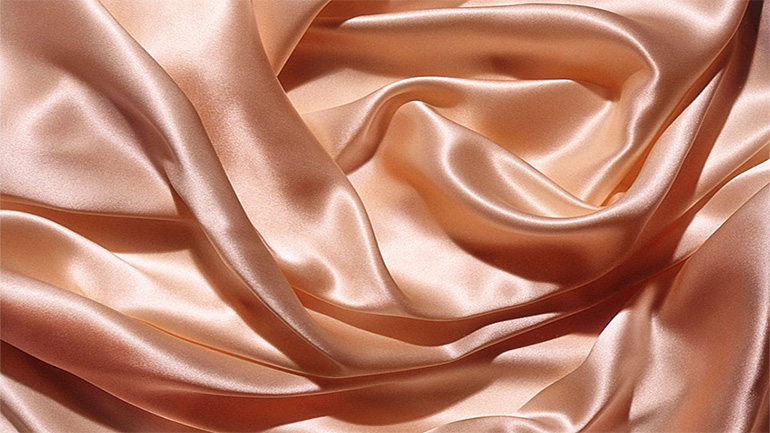 As a major silkworm breeding nation, China is the homeland of "丝绸 (sī chóu, silk)". Chinaware and silk were secret crafts whose products were traded in ancient China. Silk – transliterated from the Chinese word – represents superb craftsmanship and was the leading export product in China for many centuries. Even today, silk is still the symbol of grace and elegance in modern life.
中国是养蚕大国,丝绸的故乡。瓷器和丝绸始终是古代中国对外贸易的绝密技术和看家商品。"silk"的发音,显然是汉语的音译,这个词代表了中国高超的工艺技术和贸易强势。即便现在,丝绸仍在现代生活中充当雍容华丽、典雅高贵的象征。
茶 (chá, tea)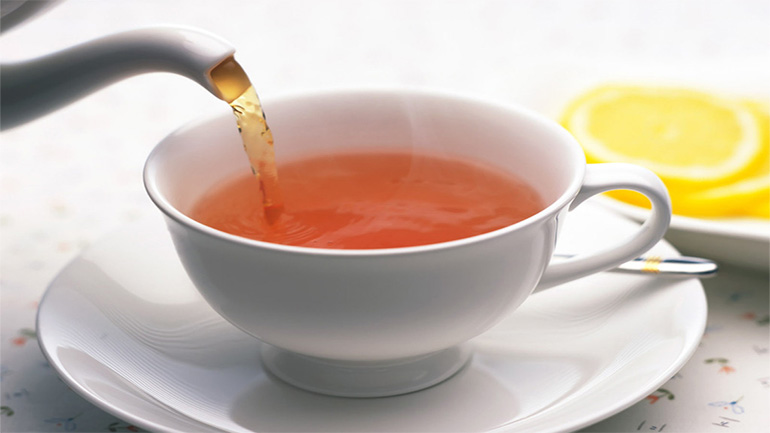 The word "tea (茶, chá)" was borrowed from the Minnan dialect in southern Fujian. Tea, together with silk and china, was another popular product in ancient China's foreign trade. Nowadays, tea drinking represents a certain lifestyle and cultural taste. According to Chinese writer Xiao Qian's essay Tea in England, "It seemed that tea was first introduced to Europe by the Portuguese at the beginning of the 17th century. The British people started planting tea in their colonies in the 1640s when they might have gradually developed the habit of adding sugar to tea."
这个词,又是英国人从拗口的闽南话里偷走的。茶,和丝绸、瓷器比肩,堪称古代中国对外贸易的拳头产品。目前,品茶代表了一种生活方式和文化品位。据萧乾的《茶在英国》介绍:"茶叶似乎是17世纪初由葡萄牙人最早引到欧洲的……17世纪40年代,英人在殖民地开始试种茶叶,那时,可能就养成了在茶中加糖的习惯。"
It is said that even during the period of scarcity in the Second World War, French people got rationed coffee, but the British asked for tea and a little sugar instead.
据说,即使在二战那样物资困乏的时期,法国人定量配给咖啡,英国人则要的是茶,还有一点点糖。
世外桃源 (shì wài táo yuán, Shangri-la/Xanadu)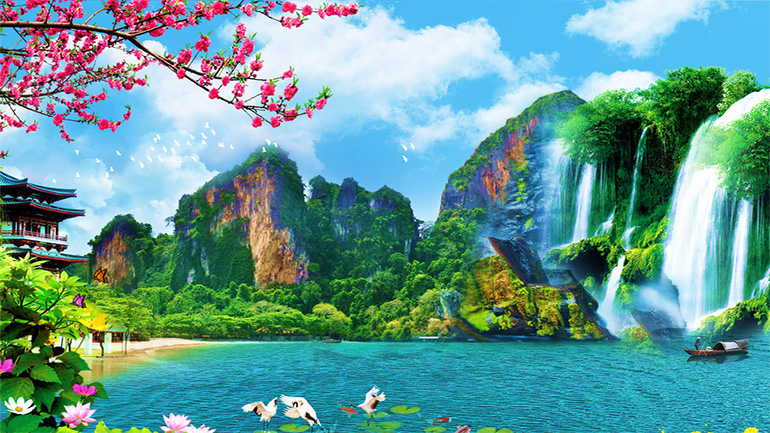 Shangrila and Xanadu are both synonyms for the Chinese word "世外桃源 (shì wài táo yuán)" (a remote or imaginary utopia). Shangrila is a legendary place in Tibet, while Xanadu was the capital of the Yuan Dynasty. We usually use "Xanadu" to mean "世外桃源 (shì wài táo yuán)".
Shangrila和Xanadu这两个都有"世外桃源"的意思。"Shangrila"出自西藏的传说之地——香格里拉,"Xanadu"则是蒙古的元上都。如果要表达"世外桃源",通常采用"Xanadu"这个词。
风水 (fēng shuǐ, Feng Shui)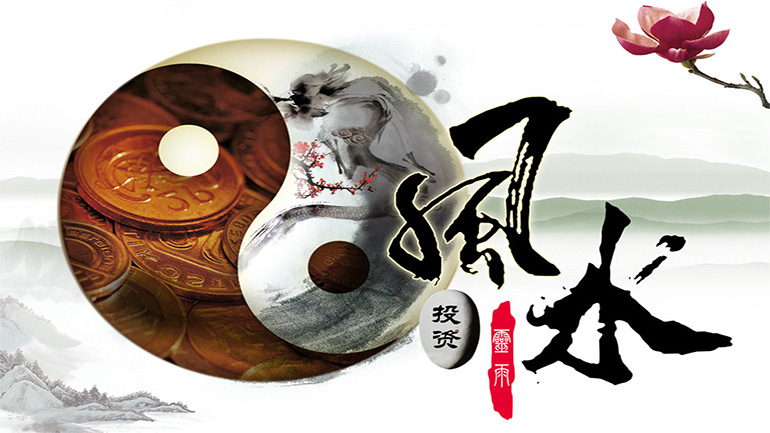 风水 (fēng shuǐ, the belief that the position of a house or a tomb supposedly to have an influence on the fortune of a family), also a transliterated word, combines the collective wisdom of the ancient Chinese people in residence and cemetery arrangement. Although some people are very critical of Feng Shui saying it's all about feudalistic superstition in the name of so-called science, an integral principle of Feng Shui, to seek advantage and avoid disadvantage in your living space, is still a crucial need and a basis for safe living.
风水,还是音译。它凝聚了古代中国在活人住宅和死人墓地方面的集体智慧。尽管有人打着所谓"科学"的旗号,指斥风水是封建迷信;但是,风水的整体原则是"趋利避害",这也是安全生存最起码的信条。
In recent years, Feng Shui, a word from Chinese language, is gaining popularity in the U.S.. It has become a kind of knowledge studied fervently by contemporary people.
近年来,风水在美国红极一时,这个中国本土的词,已经成为当代人急需探究的学问。
茶点 (chá diǎn, dimsum)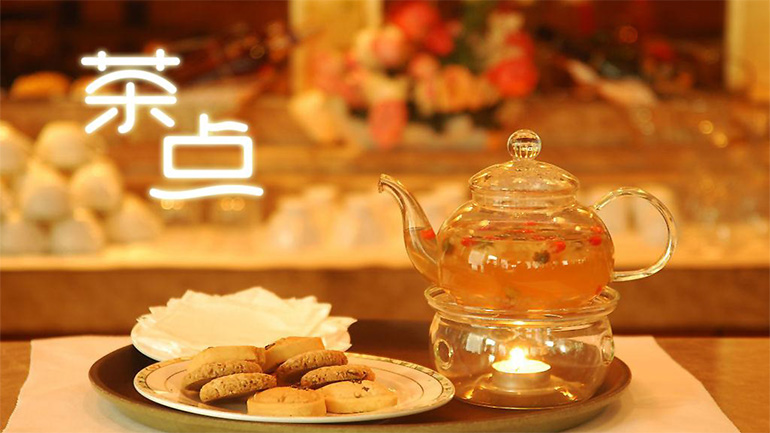 From its pronunciation we can easily see that "茶点 (chá diǎn)" is a word from Fujian and Guangdong dialects. The British have the custom of having afternoon tea. They usually have Indian black tea accompanied with a dish of dessert. There have been words for cake and dessert in English, but the British insisted on using a rare Chinese word.
一听发音,就知道,"茶点"这个词来自闽粤方言。英国人有喝下午茶的习惯,几杯印度红茶,常就一碟甜点。英语原本有表示蛋糕、点心的词,但英国人偏要拽一个来自汉语的生僻字。中国是茶的故乡,茶点也摇身一变,成为登堂入室的英语外来词。
走狗 (zǒu gǒu, lackey, flunky)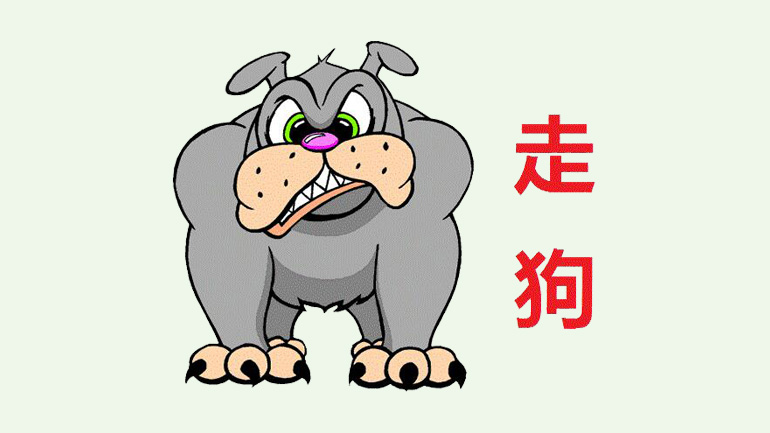 The Chinese English word "走狗 (zǒu gǒu)" is indeed a word referring exactly to a servile follower who always disregards moral principles in pursuit of profit. There is no textual research to verify whether the Chinese or British that first used the word. What's important is that the word "走狗" (literally means "running dog") was accepted by the English language and has been used in the Chinese way of thinking.
这个中国式英语词汇"走狗"贴切地表达了一种见利忘义的人。无从考证,最先运用这个词的是中国人,还是英国人。重要的是,英语世界接纳了"走狗",并以汉语的思维抚育这个"外来词"。
纸老虎 (zhǐ lǎo hǔ, paper tiger)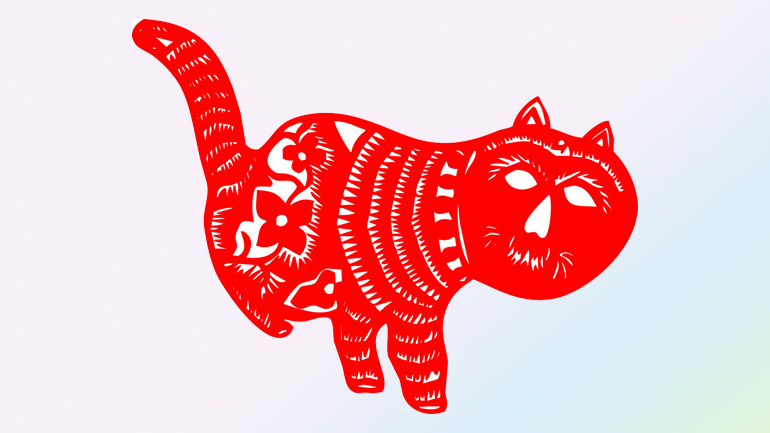 "纸老虎"means someone or something that seems as threatening as a tiger, but is really harmless. The expression became well known in the West as a slogan used by Mao Zedong's speech against its opponents in 1958.
"纸老虎"是指那些看似势威如虎、实则无害的人或事。自1958年毛泽东用到该词后,便成为西方社会众所周知的口号。
大款 (dà kuǎn, tycoon)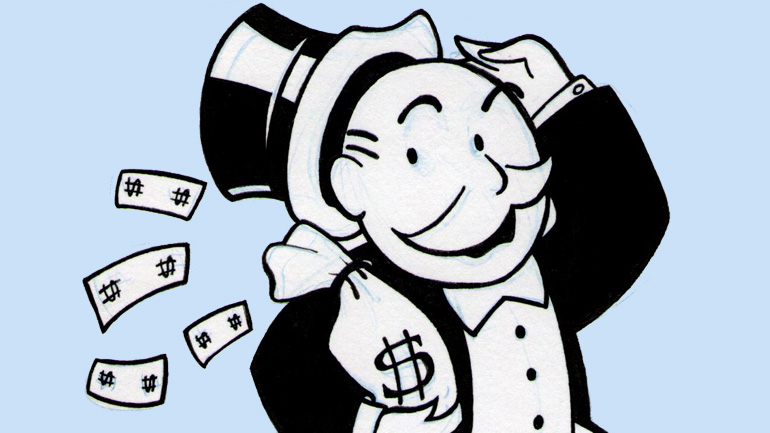 The word "大款 (dà kuǎn)" refers to a wealthy and powerful businessman or entrepreneur. It is transliterated into English based on the Fujian and Guangdong dialects.
"大款"这个词指的是有钱有势的商人或者企业家。被英语拿走,又是闽粤之地的音译。
The article is translated and editted by Chinlingo. Please indicate the source (www.infochinlingo.com) for any use, reproduction or transfer.
本文由Chinlingo编译后发布,如需转载,请标明来源:www.infochinlingo.com.