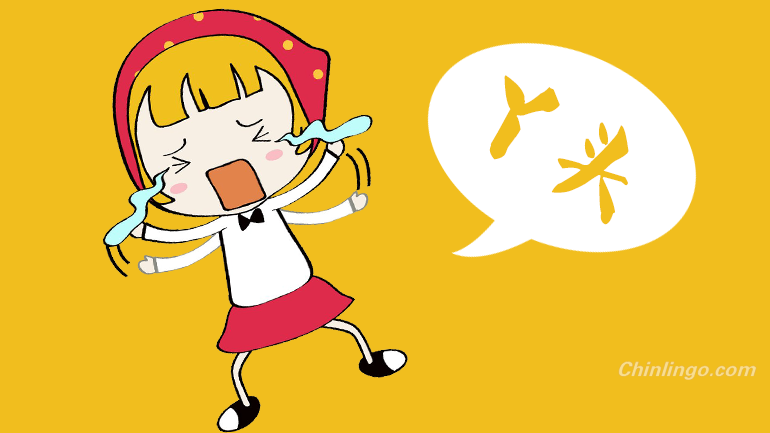 The Chinese word "丫头 (yā tou)" is usually used by the elder to address little girls, but do you know what the meaning was in ancient times and where it originated?
"丫头"一词,一般来说是长辈对小女孩的称呼,可是你知道古代这个词的意思吗?它是怎么来的呢?
In ancient times, girls aged 15 were old enough to get married. At this age, they would wear two topknots on their heads. These two topknots, standing symmetrically, looked like the outline of the Chinese character "丫(yā)", so those girls were called "丫头 (yā tou)".
古时候,女孩子到了15岁便是及笄之年。她们到了这个年龄就要在头上梳两个"髻"。这两个"髻"是对称而立的,形状如同一个"丫"字。所以小女孩被称为"丫头"。
In fact, "丫头 (yā tóu)" can also be used as an intimate address for the female juniors. In the Chapter 35 of The Story of the Stone, Grandmother Jia ever said, "When I was at the age of Feng Ya Tou (referring to Wang Xifeng), I was more capable than her." In this novel, Wang Xifeng is not a little girl, but the Grandmother Jia's granddaughter-in-law.
其实,"丫头"不但可以指小女孩,也可作为对小辈女子的亲热称呼。《红楼梦》三十五回,贾母曾说过:"当日我像凤丫头这么大年纪,比她还来得呢。"在书中,凤姐并非小孩,而是贾母的孙媳。
In addition, the maidservants were also called "丫头 (yā tou)" in ancient times as they often wore two topknots on their heads.
另外,古代婢女经常梳丫髻,所以婢女也可以被称做"丫头"。
From then on, "丫头 (yā tou)" has been widely used. Now, "丫头 (yā tou)" is a nickname for a girl usually used by her parents or boyfriend. Girls who are called "丫头 (yā tou)" are generally young, clever and lovely.
从此之后,"丫头"称呼被人们广泛使用。如今,"丫头"多用以表达父母对女儿、男友对女友的昵称,被称为"丫头"的女孩一般较为年轻,性格多乖巧可爱。
Please visit Chinlingo for Chinese learning.